April 21st, Holidays, Horoscope and History

All About April 21st
Holidays, Horoscope and History
Welcome to Time for the Holidays! Thanks for stopping by. Today we will discuss the history behind today's holidays, today's horoscope signs and traits and many historical events and other nostalgic trivia. If it's your birthday tell us below so we can wish you a Happy Birthday!
April 21st Holidays
Everyday has holidays you didn't even know about . Check out the holidays that fall on today!
Big Word Day
Today is the day to purposely use big words! Did you know what the longest word is in the English language? It's a medical term that means a lung disease caused by breathing in particles of siliceous volcanic dust. 45 letters long: PNEUMONO­ULTRA­MICRO­SCOPIC­SILICO­VOLCANO­CONIOSIS.
Bulldogs are Beautiful Day
Bulldogs are Beautiful Day corresponds with the day that the bulldog was officially recognized by dog breeders back in 1886. At Drake University, an annual contest for the most beautiful bulldog is held. You can read all about the history of Bulldogs at the Kennel Club.

Keep Off the Grass Day
April 21 is Keep Off the Grass Day, an annual event created by Jace Shoemaker-Galloway, freelance writer and "Queen of Holidays." Note that "Keep Off the Grass"  is observed  one day before Earth Day and one day after National Pot Smoking Day (4/20).

Kindergarten Day
Every April 21st, we honor the birthday of the man who started Kindergarten. Friedrich Wilhelm August Frobel is credited with starting the very first Kindergarten in Germany in 1837.

National Ask an Atheist Day
National Ask An Atheist Day is an opportunity for secular groups across the country to work together to defeat stereotypes about atheism and encourage courteous dialogue between believers and nonbelievers alike. Read more about it at secularstudents.org/askanatheistday.

National Chocolate-Covered Cashews Day
So celebrate by eating some Chocolate Covered Cashews!
San Jacinto Day
San Jacinto Day is the celebration of the Battle of San Jacinto on April 21, 1836. It was the final battle of the Texas Revolution where Texas won its independence from Mexico.

Thank You for Libraries Day
What would we do without libraries? Whether your a college student trying to study, a child attending Storytime or just someone who likes to go relax at the library and read a book in peace, we all appreciate libraries, today we show it by thanking those who keep them running!
World Creativity and Innovation Day
World Creativity and Innovation Day is a global UN day celebrated on April 21 to raise awareness around the importance of creativity and innovation in problem solving with respect to advancing the United Nations sustainable development goals, also known as the "global goals".

Zodiac Sign for April 21th is Taurus
Taurus is the second astrological sign in the present zodiac. The Sun is in the sign of Taurus.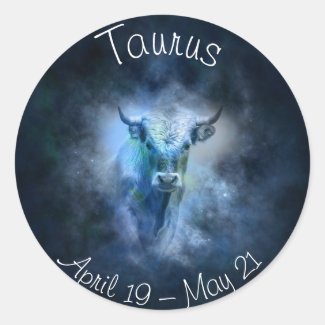 Time period: April 20 – May 21
Element: Earth
Ruling planet: Venus
Symbol: Bull
Zodiac quality: Fixed
Birthstones: Emerald, Diamond, Sapphire, Garnet, Rose quartz
Famous Tauruses: Dwayne Johnson, Queen Elizabeth II, Megan Fox, George Clooney, Adele, Mark Zuckerberg, Shakespeare, David Beckham, Princess Charlotte of Cambridge
April 21st Trivia
April 21 is the 111th day of the year.
1509 – Henry VIII ascends the throne of England on the death of his father, Henry VII.
1836 – The Battle of San Jacinto: Republic of Texas forces under Sam Houston defeat troops under Mexican General Antonio López de Santa Anna in The Texas Revolution.
1918 –  German fighter ace Manfred von Richthofen, better known as "The Red Baron", is shot down and killed over Vaux-sur-Somme in France in World War 1.
1926 – Elizabeth II is Queen of the United Kingdom was born in London.
1945 – Mark Wainberg, Canadian researcher and HIV/AIDS activist was born.
1947 – Iggy Pop, American singer-songwriter, producer, and actor was born.
1949 – Patti LuPone, American actress and singer was born.
1951 – Tony Danza, American actor and producer was born.
1952 – Secretary's Day (now Administrative Professionals' Day) is first celebrated.
1980 – Tony Romo, American football player was born.
1977 – Annie opens for the first time on Broadway.
1982 – Rollie Fingers of the Milwaukee Brewers becomes the first pitcher to record 300 saves.
1986 – Geraldo Rivera hosts a live two-hour syndicated special The Mystery of Al Capone's Vault, famously coming up empty-handed.
1992 – Astronomers Aleksander Wolszczan and Dale Fraifirst discover two planets orbiting the pulsar PSR 1257+12.
2014 – Flint, Michigan switches their water source to the Flint River, beginning the ongoing Flint water crisis which has caused lead poisoning in up to 12,000 people.
2016 – Prince, American singer-songwriter, guitarist, producer, and actor passed away at his home.
2018 – Verne Troyer, actor from Austin Powers dies at 49. CBS News
2021 – All headlines are on the fact that Ex-cop Derek Chauvin was convicted of all charges in George Floyd's death.
2021 – Tending on Twitter: #CruelSummer  #CovidUpdates
Stop by our April Holidays Collection Shop