All About August 11th
Holidays, Horoscope and Trivia
This page is all about August 11th. We will go over the daily holidays the day's horoscope traits and the history.
August 11st Holidays
Annual Medical Checkup Day
If you have been putting it off, schedule your annual medical check up today and make sure all is well! This is recognized every year on August 11th.
Ingersoll Day
Ingersoll Day is a little-known holiday, celebrated on August 11 to honor the birthday and accomplishments of Robert Green Ingersoll, one of the most powerful freethinkers in America's history.

National Raspberry Bombe Day
Today, on August 11th we celebrate Raspberry Bombe, so here is a recipe for you to try out! https://www.cuisineathome.com/recipes/desserts/raspberry-bombe/
National Raspberry Tart Day
August 11th is National Raspberry Tart Day. So I guess the theme of today is to enjoy some raspberries in one way or the other since it's also National Raspberry Bombe Day.
Play in the Sand Day
Take advantage of the nice summer weather before it ends! Head to the beach and get your "sand castle" on!
Presidential Joke Day
National Presidential Joke Day began on August 11, 1984 when during a soundcheck for his Saturday evening radio broadcast, President Ronald Reagan joked, "My fellow Americans, I'm pleased to tell you today that I've signed legislation that will outlaw Russia forever. We begin bombing in five minutes." Since 1982, the networks had agreed comments made during sound checks were off the record. However, someone leaked the recording to the general public. Eventually, CBS broadcast the recording on its Monday evening report. Critics blasted Reagan as being unpresidential, and others considered the joke harmless under most circumstances.

Son and Daughter Day
On august 11th we celebrate our sons and daughters. This holiday began when J. Henry Dusenberry of St. Joseph, Missouri, a hotel employee who had previously been the business manager of old Missouri Wesleyan College, got the idea to have a day to honor sons and daughters after he heard a young person ask why there wasn't such a day. One way to honor this day is to put a vase of flowers in your window with one flower for each child. Or, you can just let your kids know how much you love them today!

August 11th Horoscope Sign is Leo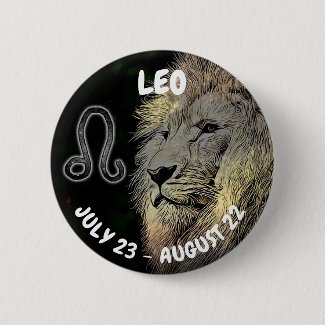 Date range: July 23 – August 22
Element: Fire
Quality: Fixed
Color: Gold, Yellow, Orange
Day: Sunday
Ruler: Sun
Lucky Numbers: 1, 3, 10, 19
Traits: Leos are compassionate, caring, warmhearted people but also be arrogant, self centered and stubborn.
Famous Leos: Jennifer Lopez, Barack Obama, Sandra Bullock, Daniel Radcliffe, Alfred Hitchcock, Ben Affleck, Mila Kunis. Shaun Mendes, Kylie Jenner, Cole Sprouse, Demi Lovato, Jennifer Lawrence, Tom Brady, Dua Lipa, Olivia Holt and Maia Mitchell, Paul Wesley, Chris Hemsworth
August 11th Trivia
1929 – Babe Ruth becomes the first baseball player to hit 500 home runs in his career with a home run at League Park in Cleveland, Ohio.
1969 – The Apollo 11 astronauts are released from a three-week quarantine following their liftoff from the moon.
1953 – Hulk Hogan, American wrestler was born in Augusta, GA.
1983 – Chris Hemsworth, Australian actor was born in Melbourne, Australia.
2014 – Robin Williams, American actor and comedian passed away from suicide.
2020 – According to John Hopkins University there are now more than 20,000,000 cases of Coronavirus worldwide.
Hashtags trending on Twitter are #RobinWilliams, #DrunkHistoryTrump, #GeorgeConway.
Thank you to our sources for info and graphics, Wiki, Pixabay and Checkiday.
Tomorrow's Trivia