All About August 12th
Holidays, Horoscope and Trivia
August 12th Holidays
Baseball Fans Day
Today on August 12th we celebrate American's favorite pastime, baseball! So throw some ball around today or maybe take your family to a game!
IBM PC Day
On August 12th, 1981 IBM introduces its Personal Computer (PC) also known as the IBM Model 5150.
International Youth Day
International Youth Day is an awareness day designated by the United Nations. The purpose of the day is to draw attention to a given set of cultural and legal issues surrounding youth. The first IYD was observed on 12 August, 2000.

National Julienne Fries Day
There are all sorts of French Fry sizes, and today we celebrate the long thing sliced potatoes that make up Julienne Fries! Here is a recipe for you to try out for Parmesan Fries. 
National Middle Child's Day
August 12th celebrates the middle child. Many say there is something called Middle Child Syndrome where the middle children have certain traits like not feeling as connected to the family as the older or younger child or feeling overshadowed by their siblings. Do you feel this way as a middle child? Well, if so, today we are putting the spotlight on you and your beautiful self. 
Truck Driver Day
On August 12th we recognize the hard work of truck drivers. Learn some trivia on truck drivers and trucks here. 
Vinyl Record Day
Gary Freiberg of Los Osos, California founded National Vinyl Record Day commemorating the day Thomas Edison invented the phonograph in 1877. So today we celebrate those old vinyl records that brought us so many fond memories. Which vinyl records do you remember playing?

World Elephant Day
World Elephant Day is an international annual event on August 12, dedicated to the preservation and protection of the world's elephants.

August 12th Horoscope Sign is Leo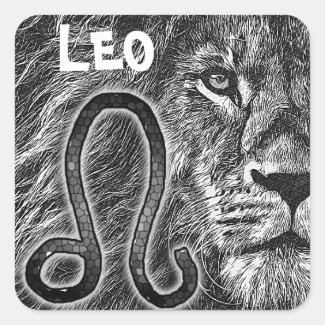 Date range: July 23 – August 22
Element: Fire
Quality: Fixed
Color: Gold, Yellow, Orange
Day: Sunday
Ruler: Sun
Lucky Numbers: 1, 3, 10, 19
Traits: Leos are compassionate, caring, warmhearted people but also be arrogant, self centered and stubborn.
Famous Leos: Jennifer Lopez, Barack Obama, Sandra Bullock, Daniel Radcliffe, Alfred Hitchcock, Ben Affleck, Mila Kunis. Shaun Mendes, Kylie Jenner, Cole Sprouse, Demi Lovato, Jennifer Lawrence, Tom Brady, Dua Lipa, Olivia Holt and Maia Mitchell, Paul Wesley, Chris Hemsworth.
August 12th Trivia
1492 – Christopher Columbus arrives in the Canary Islands on his first voyage to the New World.
1851 – Isaac Singer is granted a patent for his sewing machine.
1865 – Joseph Lister, British surgeon and scientist, performs 1st antiseptic surgery.
1877 – Mars' moon Deimos is discovered by American astronomer Asaph Hall.
1883 -The last quagga (species of zebra that has stripes only in the front of it's body) dies in captivity at the Natura Artis Magistra zoo in Amsterdam.
1956 – The #1 song was, "My Prayer," by The Platters.
1960 – Echo 1A, NASA's first successful communications satellite, is launched.
1962 – The #1 movie was, "Kid Galahad," starring Elvis Presley.
1964 – South Africa is banned from the Olympic Games due to the country's racist policies.
1975 – Casey Affleck, American actor and director was born in Falmouth, MA.
1977 –  The first free flight of the Space Shuttle Enterprise.
1980 – The #1 song was, "Magic,"  by Olivia Newton-John.
1981 – The IBM Personal Computer is stocked in stores for the first time.
1982 – Henry Fonda, American actor, singer, producer passes away.
1985 – The #1 movie was, "Back to the Future," starring Michael J. Fox.
1990 – The largest dinosaur fossil is found by American palaeontologist Sue Hendrickson. It was a Tyrannosaurus rex in the state of South Dakota. They named the dinosaur Sue and she is 14 feet tall.
2020 – Joe Biden picks Sen. Kamala Harris to be his vice presidential running mate, making her the first Black woman on a major ticket. [CNBC]
Thank you to the sources of this article for info and graphics, Pixabay, Checkday, On This Day
and Wiki.
Tomorrow's Holidays