All About August 13th
Holidays, Horoscope and Trivia
August 13th Holidays
International Left-Handers Day
International Left Handers Day is an international day observed annually on August 13 to celebrate the uniqueness and differences of left-handed individuals. The day was first observed in 1976 by Dean R. Campbell, founder of Lefthanders International, Inc. Learn some trivia about being left handed here.

National Filet Mignon Day
August 13th Here is a recipe for you in honor of National Filet Mignon Day.
National Prosecco Day
Prosecco is a sparkling wine made in Veneto, Italy, and is the most sold sparkler in the United States. Today on August 13th we celebrate it. So get yourself a bottle and let's toast to National Prosecco Day!

National Sewing Machine Day
August 13th is National Sewing Machine Day! To learn more about the history of sewing machines visit https://nationaldaycalendar.com/days-2/national-sewing-machine-day-june-13/
August 13th Horoscope Sign is Leo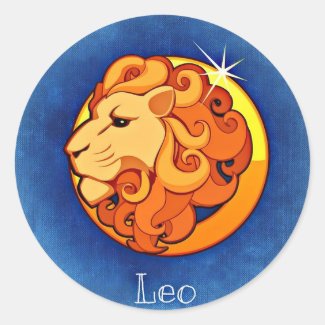 Date range: July 23 – August 22
Element: Fire
Quality: Fixed
Color: Gold, Yellow, Orange
Day: Sunday
Ruler: Sun
Lucky Numbers: 1, 3, 10, 19
Traits: Leos are compassionate, caring, warmhearted people but also be arrogant, self centered and stubborn.
Famous Leos: Jennifer Lopez, Barack Obama, Sandra Bullock, Daniel Radcliffe, Alfred Hitchcock, Ben Affleck, Mila Kunis. Shaun Mendes, Kylie Jenner, Cole Sprouse, Demi Lovato, Jennifer Lawrence, Tom Brady, Dua Lipa, Olivia Holt and Maia Mitchell, Paul Wesley, Chris Hemsworth.
August 13th Trivia
1792 – King Louis XVI of France is formally arrested by the National Tribunal, and declared an enemy of the people.
1860 – Annie Oakley, American sharpshooter from the wild west was born in Greenville, OH.
1898 – Carl Gustav Witt discovers 433 Eros, the first near-Earth asteroid to be found.
1899 – Alfred Hitchcock, spooky film director was born in Leytonstone, London, United Kingdom.
1918 – Women enlist in the United States Marine Corps for the first time. Opha May Johnson is the first woman to enlist.
1953 – The #1 song was Vaya con Dios (May God Be with You) by Les Paul and Mary Ford.
1964 – Debi Mazar. American actress was born in Jamaica, New York City, NY.
1980 – The #1 movie was Smokey and the Bandit II starring Burt Reynolds.
1983- The #1 song was Every Breath You Take by The Police.
1991 – The #1 song was (Everything I Do) I Do It for You by Bryan Adams.
1991 – The #1 movie was Unforgiven starring Clint Eastwood.
2021 – After a drop in Covid-19 cases following the vaccine surge, Covid is now spreading again due to the Delta variant. The battle between anti-vaxxers and anti-maskers and those who choose do wear masks and get vaccinated continues. It's a debate on whether children going back to school will have to wear masks and if teachers should all be mandated to vaccinated before returning to work at schools.
Thank you to our sources for info and graphics: Wiki, Pixabay and Checkiday.
Tomorrow