All About August 14th
Holidays, Horoscope and Trivia
Welcome to Time for the Holidays! Look down this page to learn more history, trivia, horoscope and holiday information for August 14th.
August 14th Holidays
National Creamsicle Day
August 14th celebrates that yummy vanilla ice cream on a stick coated with an orange sherbet outside layer.
National Financial Awareness Day
August 14th is a good day to take a few moments and go over your finances. Set some goals today and start working on gaining financial freedom.
National Navajo Code Talkers Day
Governor Doug Ducey signed legislation making National Navajo Code Talkers Day a legal state holiday every year on August 14, honoring the courage of the Code Talkers and their critical role in the Allied victory of WWII.

National Wiffle Ball Day
August 14th is Wiffle Ball Day, so get out your set and play on this beautiful summer day! Learn more about Wiffle Ball at www.wiffle.com.
August 14th Horoscope Sign is Leo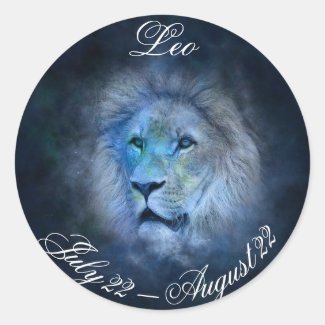 Date range: July 23 – August 22
Element: Fire
Quality: Fixed
Color: Gold, Yellow, Orange
Day: Sunday
Ruler: Sun
Lucky Numbers: 1, 3, 10, 19
Traits: Leos are compassionate, caring, warmhearted people but also be arrogant, self centered and stubborn.
Famous Leos: Jennifer Lopez, Barack Obama, Sandra Bullock, Daniel Radcliffe, Alfred Hitchcock, Ben Affleck, Mila Kunis. Shaun Mendes, Kylie Jenner, Cole Sprouse, Demi Lovato, Jennifer Lawrence, Tom Brady, Dua Lipa, Olivia Holt and Maia Mitchell, Paul Wesley, Chris Hemsworth
August 14th Trivia
Below is a list of August 14th  historical events, celebrity birthdays and other random trivia.
1851 – Doc Holliday, American gambler and gunfighter in the Wild West was born at the The Hotel Glenwood Springs, Glenwood Springs, CO.
1935 – President Roosevelt signed the Social Security Act is Signed into Law providing benefits to the unemployed, retirees, and the disabled in the United States.
1945 – Steve Martin, American actor, singer, writer, producer was born.
1959 – Magic Johnson. American basketball player was born.
1960 – Sarah Brightman, English soprano, songwriter, actress was born.
1966 – Halle Berry, American actress was born in Cleveland, OH.
1971 – The controversial Stanford prison experiments to study the effects of authority in a prison setting began. The inhumane experiment had to be shut down by the 6th day because of the adverse effect on the subjects.
1983 – Mila Kunis, Ukrainian/American actress was born in Chernivtsi, Ukraine.
2016 – Protests break out after the fatal police shooting in Milwaukee, Wisconsin, as multiple local businesses, including a gas station and a bank, were set on fire and people were throwing rocks at police.
2017 – Protests against racism and white supremacists spread across cities nationwide  in response to the deadly violence at Saturday's white nationalist rally in Charlottesville, Virginia.
Thank you to our sources for info and graphics, checkiday, pixabay and wiki.