All About August 16th
Holidays, Horoscope and Trivia
August 16th Holidays
National Airborne Day
August 16th – National Airborne Day is a day designated by the United States Congress to honor the nation's airborne forces of the Armed Forces. It was created in 2002 by George W. Bush.

National Bratwurst Day
August 16th is National Bratwurst Day so grab a brat and some buns and get to grilling up some of these spicy sausages!
National Roller Coaster Day
 National Roller Coaster Day  commemorates the first vertical loop roller coaster which was patented by Edwin Prescott on August 16th in 1898. Learn some fun roller coaster trivia at https://timefortheholidays.net/happy-national-rollercoaster-day-august-16th/.
National Rum Day
National Rum Day falls on August 16th. So enjoy a rum and coke or maybe bake a rum cake, either way just find a way to enjoy your favorite rum today.
National Tell a Joke Day
August 16th promotes laughing. Laughing is good for the soul. So tell someone a joke today, whether it's clever, witty, silly or just plain stupid, do it anyways! You will surely make someone smile.
True Love Forever Day
Today, August 16th is True Love Forever Day. Tell us your favorite true love story.
August 16th Horoscope Sign is Leo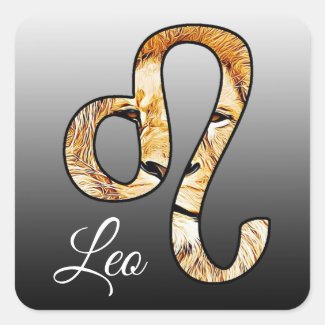 Date range: July 23 – August 22
Element: Fire
Quality: Fixed
Color: Gold, Yellow, Orange
Day: Sunday
Ruler: Sun
Lucky Numbers: 1, 3, 10, 19
Traits: Leos are compassionate, caring, warmhearted people but also be arrogant, self centered and stubborn.
Famous Leos: Jennifer Lopez, Barack Obama, Sandra Bullock, Daniel Radcliffe, Alfred Hitchcock, Ben Affleck, Mila Kunis. Shaun Mendes, Kylie Jenner, Cole Sprouse, Demi Lovato, Jennifer Lawrence, Tom Brady, Dua Lipa, Olivia Holt and Maia Mitchell, Paul Wesley, Chris Hemsworth
August 16th Celebrity Birthdays
1953 – Kathie Lee Gifford, tv talk show host was born in Paris, France.
1958 – Madonna, singer and actress known as the the Material Girl, was born in Bay City, MI.
1962 – Steve Carrel, actor, comedian known for his roll as Micheal Scott on The Office was born in Concord, MA.
1993 – Cameron Monaghan, American actor known for his role as Ian Gallagher in Shameless,  was born in Santa Monica, CA.
1988 – Rumer Willis, actress and daughter of Bruce Willis and Demi Moore was born in Paducah, KY.
August 16th Trivia
1913 – Completion of the Royal Navy battlecruiser HMS Queen Mary.
1930 – The first color sound cartoon, called Fiddlesticks, is made by Ub Iwerks.
1954 – The first issue of Sports Illustrated is published.
1960 – Joseph Kittinger  sets a world recored as he parachutes from a balloon over New Mexico at 102,800 feet,
1962 – Pete Best is discharged from The Beatles, to be replaced two days later by Ringo Starr.
1993 – Cameron Monaghan, American actor known for his role as Ian Gallagher in Shameless,  was born in Santa Monica, CA.
2008 – The Trump International Hotel and Tower in Chicago is topped off at 1,389 feet, at the time becoming the world's highest residence above ground-level.
2011 – The #1 song according to PlaybackFM was, "Party Rock Anthem," by LMFAO featuring Lauren Bennett and Goon Rock.
2015 – Anna Kashfi, British actress passes away.
2020 – A temperature of 130°F was reported at Death Valley, California. This is the hottest global temperature officially recorded since 1931. [Washington Post]
2021 – Trending on Twitter and on the news is whether Biden made the right decision pulling the US troops out of Afghanistan.
Thank you to our sources for info and graphics:  Pixabay, Wiki and Checkiday.
#1 Songs on the Billboards on August 16th
#1 Movies on August 16th
Stop by our
August Holidays Gift Shop