All About August 18th
Horoscope, Trivia and Holidays
August 18th Holidays
Helium Discovery Day
There are two scientists credited for discovering helium separately a couple months apart. First, in 1868, French astronomer Pierre Jules César Janssen went to Guntoor, India, to watch an eclipse in hopes of studying the sun's composition. On August 18, using a prism, he found a yellow light that appeared to be sodium, later he found out that it didn't have the same wavelength as that element. It turns out what he had discovered was helium. Another scientist, Joseph Norman Lockyear, was also studying the sun and was able to view the solar prominences of the sun without an eclipse. Like Janssen, he also discovered helium, just a few months after Jannssen.
Mail Order Catalog Day
August 18th, 1872 is the day that marks the anniversary of the first Montgomery Wards mail order catalog.  Aaron Montgomery Ward of Chicago produced a catalog designed for direct order via mail. The very first catalog consisted of an 8 by 12-inch single sheet of paper with merchandise for sale, price list, and ordering instructions. But, it was actually Benjamin Franklin who produces the first by mail catalog selling scientific and academic books.
National Fajita Day
In the early 1930s, Mexican vaqueros (horse-mounted livestock herders in Southwest Texas created what we know as the Fajita. They used left over pieces of beef and served it with a tortilla. Over the years peppers, onions and guacamole got added. In 2016, On the Border Mexican Grill & Cantina founded National Fajita Day. 

National Bad Poetry Day
There are great poets, Emily Dickenson, Robert Frost, Edgar Allan Poe, and then there are some not so great poets. Today, we celebrate most of us, the bad poets.. But good or bad, take some time today to write some verses and try your hand at poetry.
National Ice Cream Pie Day
August 18th is National Cream Pie Day, so here is a recipe for you to try out!
National Soft Ice Cream Day
Way back In 1934 on Memorial Day weekend in Hartsdale, New York, a man named Tom Carvel had a flat tire on his ice cream truck. After pulling his ice cream truck into a parking lot on this hot day he realized his ice cream was melting. So he  sold the softened ice cream to passersby. The soft ice cream was a hit. Two years later, Tom Carvel opened his first ice cream store on the site where his truck broke down. In the preceding years, Carvel patented a super low-temperature ice cream machine and created a secret formula ice cream.
Serendipity Day
Serendipity is the occurrence and development of any events by chance in a happy or useful way. Some call it a pleasant surprise. Today be pay attention to see if there is any serendipity in your life today.
August 18th Horoscope Sign is Leo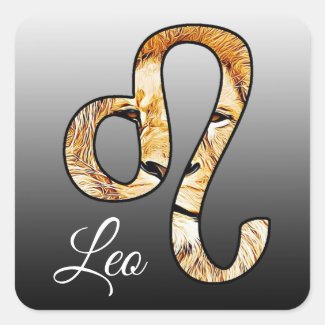 Date range: July 23 – August 22
Element: Fire
Quality: Fixed
Color: Gold, Yellow, Orange
Day: Sunday
Ruler: Sun
Lucky Numbers: 1, 3, 10, 19
Traits: Leos are compassionate, caring, warmhearted people but also be arrogant, self centered and stubborn.
Famous Leos: Jennifer Lopez, Barack Obama, Sandra Bullock, Daniel Radcliffe, Alfred Hitchcock, Ben Affleck, Mila Kunis. Shaun Mendes, Kylie Jenner, Cole Sprouse, Demi Lovato, Jennifer Lawrence, Tom Brady, Dua Lipa, Olivia Holt and Maia Mitchell, Paul Wesley, Chris Hemsworth
August 18th Trivia
1868 – French astronomer Pierre Janssen discovers helium.
1936 –  Robert Redford, movie actor was born in Santa Monica, Ca.
1952 – Patrick Swayze was born in Houston, Texas.
1963 – Civil rights movement: James Meredith becomes the first African American to graduate from the University of Mississippi.
1969 – Edward Norton, movie actor, known for his movies American History X and Fight Club was born in Boston, Mass.
1969 – Christian Slater, movie actor was born in NYC, New York.
1970 – Malcolm-Jamal Warner, American actor and producer known for his role as Theo in The Huxtables, was born.
1971 – Australia and New Zealand decide to withdraw their troops from Vietnam.
1975 – Kaitlin Olson, actress and comedienne best known for her role  as Dee in Its Always Sunny in Philadelphia was born in Portland, Or.
1978 – Andy Samberg, American actor was born in Berkeley, Ca.
1983 – Hurricane Alicia hits the Texas coast, killing 21 people and causing over US$1 billion in damage.
1992 – Frances Bean Cobain, daughter of Courtney Love and Kurt Cobain, instagram star was born in Los Angeles, Ca.
1993 – Maia Mitchell, Australian actress known for her role as Callie in The Fosters was born in Lismore, Australia.
1994 – Madelaine Petsch, actress known for her role as Cheryl Blosson in Riverdale, was born in Washington
2020 – #Joe Biden officially is nominated for the Democrat running for president in the United States.
Thank you to our sources for info and graphics: Checkiday, National Holidays, Wiki and Pixabay.