All About August 19th
Holidays, Horoscope and Trivia
August 19th Holidays
'Black Cow' Root Beer Float Day
On August 19th, 1893 the first root beer float was served by Frank J. Wisner, owner of Cripple Creek Brewing, in Cripple Creek, Colorado. He called his creation the "Black Cow Mountain." After getting really popular is soon became known as the "Black Cow." Depending on where you live a Black Cow can be different things. Some regions consider a black cow
1. Root beer poured over chocolate ice cream instead of vanilla
2. Cola and ice cream float
3. Vanilla ice cream and Root beer with a splash of chocolate syrup
4. A plain old Root beer float

International Bow Day
August 19th celebrates the bow. In the  18th century, it was men who primarily wore bows. But now in this day and age it's usually more of a girl thing although I bet Harry Styles could pull off a magnificent bow!
National Aviation Day
The National Aviation Day is a United States national observation that celebrates the development of aviation. The holiday was established in 1939 by Franklin Delano Roosevelt, who issued a presidential proclamation which designated the anniversary of Orville Wright's birthday to be National Aviation Day.

National Potato Day
August 19th celebrates the mashed, fried, baked, scalloped and any other way you want to cook it potato!
National Sandcastle and Sculpture Day
On August 19th we encourage you to take advantage of the last days of summer and get out to the beach and have some fun! Swim, build some sandcastles or even attend a sand sculpture competition near you!
National Hot and Spicy Food Day
August 19th celebrates spicy foods, so get out your peppers or Wasabi and whip up a dish!
World Humanitarian Day
World Humanitarian Day is an international day dedicated to recognize humanitarian personnel and those who have lost their lives working for humanitarian causes. This day was designated in memory of the 19 August 2003 bomb attack on the Canal Hotel in Baghdad, Iraq, killing 22 people, including the chief humanitarian in Iraq, Sergio Vieira de Mello. In 2009, the United Nations General Assembly formalized the day as World Humanitarian Day (WHD).

World Photo Day
According to National Day, "The first World Photography Day was held on August 19, 2010. It was on this date that nearly 270 photographers shared their pictures in a global online gallery. People from over 100 countries visited the online gallery. This event marked the first official World Photography Day. The day is held August 19th as it's the date in 1839 that the government in France purchased the patent for the Daguerreotype process. The French government called the invention of the Daguerreotype process a free gift to the world."
August 19th Horoscope Sign is Leo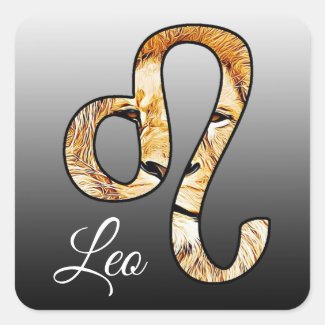 Date range: July 23 – August 22
Element: Fire
Quality: Fixed
Color: Gold, Yellow, Orange
Day: Sunday
Ruler: Sun
Lucky Numbers: 1, 3, 10, 19
Traits: Leos are compassionate, caring, warmhearted people but also be arrogant, self centered and stubborn.
Famous Leos: Jennifer Lopez, Barack Obama, Sandra Bullock, Daniel Radcliffe, Alfred Hitchcock, Ben Affleck, Mila Kunis. Shaun Mendes, Kylie Jenner, Cole Sprouse, Demi Lovato, Jennifer Lawrence, Tom Brady, Dua Lipa, Olivia Holt and Maia Mitchell, Paul Wesley, Chris Hemsworth
August 19th Trivia, History, Famous Birthdays and other random Facts
232 – Marcus Aurelius Probus, Roman emperor was born.
1459 – Pope Pius II becomes the 211th Pope.
1561 – Mary, Queen of Scots, who was 18 years old, returns to Scotland after spending 13 years in France.
1612 –Three  women from the Lancashire village of Samlesbury, England, are put on trial, accused of practicing witchcraft, becoming  one of the most famous witch trials in British history.
1692 – In the Salem witch trials: In  Massachusetts five people, one woman and four men, are executed after being convicted of witchcraft.
1854 – In a sad moment in history the First Sioux War begins when United States Army soldiers kill Lakota chief Conquering Bear and in return are massacred.
1871 – Orville Wright, one of The Wright brothers, Orville and Wilbur, was an American aviator, engineer, inventor was born.
1883 – Coco Chanel, famous French designer was born in Saumur, France.
1909 – The first automobile race at the Indianapolis Motor Speedway.
1946 –  Bill Clinton, 42nd president of the United States was born in Hope, Arizona.
1963 –  John Stamos, heart throb and famous for his role as Jesse in Full House was born today in Cypress, CA,
1969 – Matthew Perry, know for his role as Chandler on Friends, was born today in Williamstown, MA.
1986 – Christina Perri, American singer was born in Philadelphia, PA.
1999 – Ethan Cutkosky, famous for his role as Carl Gallagher in Shameless, was born in St Charles, Illinois.
2005 – The first-ever joint military exercise between Russia and China, called Peace Mission 2005 begins.
Thank you to our sources for info and graphics: Checkiday, Pixabay and Wiki.
Stop by our August Holiday Gift Shop