All About August 1st
Holidays, Horoscope & Trivia
August 1st Holidays
Lammas
Lammas Day, also known as Loaf Mass Day, is a Christian holiday celebrated in some English-speaking countries in the Northern Hemisphere on  August 1st. The name originates from the word "loaf" in reference to bread and "Mass" in reference to the primary Christian liturgy celebrating Holy Communion.

Lughnasadh
Lughnasadh or Lughnasa is a Gaelic festival marking the beginning of the harvest season on August 1st. 

National Girlfriends Day
On August 1st we celebrate are girlfriends. This is not a romantic holiday but more a celebrate your best friends type of day. So show some love to your good friends today and let them know how much you love and appreciate them.
National Minority Donor Awareness Day
Within the African-American, Asian, Hispanic, Native American and Pacific Islander-American communities, there is a serious shortage of transplants. So today on August 1st we bring attention to the need for minority donors and to thank those who have donated. 

National Raspberry Cream Pie Day
August 1st is National Raspberry Cream Pie Day so here's a recipe for you.
https://www.tasteofhome.com/recipes/contest-winning-raspberry-cream-pie/

Play Ball Day
Play Ball Day is an event aimed to teach kids the joy of playing baseball and softball through a day of instruction and fun activities. Marilyn Dalrymple from Lancaster, CA, created Respect For Parents Day, which is celebrated annually on August 1st. Sign the proclamation written by Mrs. Dalrymple here.

Respect for Parents Day
On August 1st, Respect for Parents Day recognizes the leadership roles parents play in not only a child's life but also in our communities.

Rounds Resounding Day
Rounds Resounding Day on August 1st is an annual event which aims to glorify the art of singing rounds, or part-songs with various voices taking up different portions of the melody.

Spiderman Day
Spider-Man first showed in the comic-book universe in issue 15 of Marvel Comics' "Amazing Fantasy" in August 1962, so today August 1st we celebrate Spiderman!

Woman Astronomers Day
Woman Astronomers Day falls on August 1st to celebrate all the woman involved in space programs around the world.

World Lung Cancer Day
August 1st is #WorldLungCancerDay Learn more at https://lcfamerica.org/get…/events/world-lung-cancer-day/

World Wide Web Day
World Wide Web Day is celebrated on August 1st every year. It is a global celebration dedicated to all the activities, social media, information checking we do online each day. To learn more about today's history visit https://www.intelice.com/everything-you-need-to-know-about-world-wide-web-day/

Yorkshire Day
Yorkshire Day is a yearly celebration on 1 August to promote the historic county of Yorkshire, England. It was celebrated by the Yorkshire Ridings Society in 1975, initially in Beverley, as "a protest movement against the local government re-organisation of 1974".

August 1st Horoscope Sign is Leo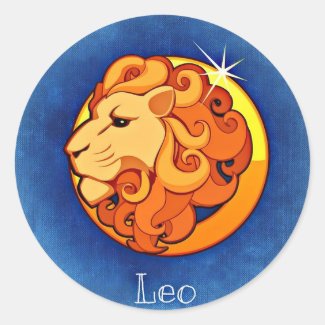 Date range: July 23 – August 22
Element: Fire
Quality: Fixed
Color: Gold, Yellow, Orange
Day: Sunday
Ruler: Sun
Lucky Numbers: 1, 3, 10, 19
Traits: Leos are compassionate, caring, warmhearted people but also be arrogant, self centered and stubborn.
Famous Leos: Jennifer Lopez, Barack Obama, Sandra Bullock, Daniel Radcliffe, Alfred Hitchcock, Ben Affleck, Mila Kunis. Shaun Mendes, Kylie Jenner, Cole Sprouse, Demi Lovato, Jennifer Lawrence, Tom Brady, Dua Lipa, Olivia Holt and Maia Mitchell, Paul Wesley, Chris Hemsworth
August 1st Trivia
1834 – Slavery is abolished in the British Empire by the Slavery Abolition Act 1833.
1842 – The  3 day Lombard Street riot erupts in Philadelphia, Pennsylvania.
1876 – Colorado is admitted as the 38th U.S. state.
1893 – Henry Perky patents shredded wheat.
1907 – The start of the first Boy Scout camp on Brownsea Island.
1911 – Harriet Quimby  becomes the first U.S. woman to earn an Aero Club of America aviator's certificate.
1942 – Jerry Garcia, American singer-songwriter and guitarist was born in San Francisco, CA.
1945 – The #1 song was On the Atchison, Topeka and the Santa Fe by Johnny Mercer and The Pied Pipers.
1950 – The #1 movie in the US was Father of the Bride starring Spencer Tracy, Joan Bennett, Elizabeth Taylor, Don Taylor, Billie Burke.
1963 – Coolio, American rapper was born in Compton, CA.
1971 – The Concert for Bangladesh, which was organized by former Beatle George Harrison, is held at Madison Square Garden in New York City.
1974 – The #1 song in the US is Annie's Song by John Denver.
1978 – Björn Ferry, Swedish biathlete was born.
1979 – Joseph Jason Namakaeha Momoa is born in Nānākuli, HI.
1980 – The #1 movie in the US was Caddyshack starring Bill Murray and Rodney Dangerfield.
1981 – MTV begins broadcasting in the United States and airs its first video, "Video Killed the Radio Star" by The Buggles.
1984 – The preserved bog body of a man, called Lindow Man, at Lindow Moss, Cheshire, England is discovered.
1987 – The #1 song in the US was Shakedown by Bob Seger.
1993 – The Great Mississippi and Missouri Rivers Flood of 1993 comes in at it worse.
1993 – The #1 movie in the US was Rising Sun starring Sean Connery and Wesley Snipes.
2007 – The #1 song in the US was Hey There Delilah by Plain White T's.
2007 – The I-35W Mississippi River bridge spanning the Mississippi River in Minneapolis, Minnesota, collapses during the evening rush hour killing 13 people.
2012 – The #1 movie in the US was The Dark Knight Rises.
2017 – President Donald Trump dictated a misleading statement for Donald Trump Jr. saying he had really met with Russian lawyer, Natalia Veselnitskaya, to discuss the adoption of Russian children by Americans.
2018 –  Rick Genest, tattoo artist also known as Zombie Boy who appeared in Lady Gaga's video, "I was Born this Way," passed away on August 1st. Although originally reported as a suicide his friends and family believe it was an accidental fall off his balcony while smoking a cigarette.
2019 – The granddaughter of Robert F. Kennedy, Saoirse Kennedy Hill dies after an overdose at the family's compound at 22 years old.
Thank you to our sources for information and graphics: Pixabay, Wiki and Checkiday.
Custom Invitations:
Baby Shower, Weddings, Birthdays, Anniversaries, Holidays
On Zazzle