All About August 21st
Holidays, Horoscope and Trivia
August 21st Holidays
National Senior Citizens Day
The World Senior Citizen's Day is celebrated on 21 August each year. The celebration took place for the first time in 1991. The day is intended to increase awareness of the factors and issues that affect older adults, such as health deterioration and elder abuse.

National Spumoni Day
National Day says that, "According to a Chicago Tribune article from July 4, 1979, a "genuine spumoni" recipe was brought to the United States from Nola, Italy in 1905. Salvatore Lezza started a bakery in Chicago along with his wife, Lucia. Their traditional recipe called for three layers of semifreddo – an almond layer, semisweet chocolate, and stracciatella. Stracciatella is a type of gelato with irregular bits of chocolate in it."
Poet's Day
August 21st is POETS day. POETS DAY is a term used by workers in the United Kingdom and Australia to refer jocularly to Friday as the last day of the work week. The word "POETS" is an acronym for "Piss off early, tomorrow's Saturday": hence Friday becomes "Poets day."

August 21st Horoscope Sign is Leo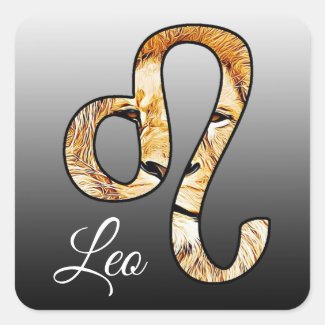 Date range: July 23 – August 22
Element: Fire
Quality: Fixed
Color: Gold, Yellow, Orange
Day: Sunday
Ruler: Sun
Lucky Numbers: 1, 3, 10, 19
Traits: Leos are compassionate, caring, warmhearted people but also be arrogant, self centered and stubborn.
Famous Leos: Jennifer Lopez, Barack Obama, Sandra Bullock, Daniel Radcliffe, Alfred Hitchcock, Ben Affleck, Mila Kunis. Shaun Mendes, Kylie Jenner, Cole Sprouse, Demi Lovato, Jennifer Lawrence, Tom Brady, Dua Lipa, Olivia Holt and Maia Mitchell, Paul Wesley, Chris Hemsworth
August 21st Trivia
1897 – Oldsmobile, an American automobile manufacturer and marque, is founded.
1911 – The Mona Lisa is stolen by Vincenzo Peruggia, a Louvre employee.
1955 – One of the most famous alien and UFO encounters happened on the Sutton Farm in Kelly Kentucky. A friend of the Suttons, Billy Ray Taylor was fetching water from the backyard well when he saw an object he described as "real bright, with an exhaust all the colors of the rainbow." He said he watched it go over the house then quickly drop to the ground. He told the story to the several of the Sutton family  members but they laughed at it off. After their dog wouldn't stop barking, Lucky Sutton and Billy Ray went to the back door they looked out and strange glow, in the midst of which they spied a small humanoid creature which they guessed to be about three and a half feet or so. The two men fired at the little creature with a 20-gauge shotgun and a .22 rifle which did nothing to injure this creature. After a couple of little battles with these creatures they claim they saw one float down from the roof to the ground and run off into the woods. They were explained as metallic. After a couple hours they thought that the creatures were gone so they booked it to the car and went to the sheriff office to tell their story. The police went to their farmhouse but didn't find anything other then the casings from the gunshots. Later, Mrs. Sutton claims that they came back again that night before finally disappearing. Read more here. 
1959 – James Robert McMahon, Jr. is a former American football player was born in Jersey City, NJ.
1961 – American country music singer Patsy Cline records  Willie Nelson's "Crazy", in Nashville, which would become her signature song.
1961 – Motown releases what would be its first #1 hit (in America), "Please Mr. Postman" by The Marvelettes.
1968 – James Anderson, Jr. posthumously receives the first Medal of Honor to be awarded to an African American U.S. Marine.
1987 – The iconic movie, Dirty Dancing starring Patrick Swayze and Jennifer Grey was released.
1988 – Kacey Lee Musgraves is an American country music singer and songwriter that was born in Golden, Tx.
1989 – Hayden Lesley Panettiere is an American actress, model, singer and activist was  born in Palisades, NY.
1996 – Usain Bolt, Jamaican sprinter was born in Sherwood Content, Jamaica.
1993 – NASA loses contact with the Mars Observer spacecraft.
2000 – Tiger Woods wins the 82nd PGA Championship.
2013 – Hundreds of people are reported killed by chemical attacks in the Ghouta region of Syria.
2017 – A solar eclipse traverses the continental United States.
Thank you to our sources for info and graphic: Pixabay, Wiki and Checkiday.
Visit our August Holidays Gift Shop
Silly merchandise for  funny holidays,
along with awareness items such as awareness ribbons and tshirts.