All About August 22nd
Holidays, Horoscope and Trivia
August 22nd Holidays
National Bao Day
August 22nd is National Bao Day so learn how to make these tasty Chinese buns https://redhousespice.com/steamed-bao-buns/
National Be an Angel Day
In 1993, Jayne Howard Feldman created National Be An Angel Day to encourage acts of kindness. So on August 22nd, try to find someone that might be in need and try to help them or offer up some type of kindness to make someone's day better.

National Eat a Peach Day
August 22nd celebrates peaches. So try to enjoy one today. You can eat them whole, try some peach cobbler or peach pie, so many ways to eat a peach.
National Pecan Torte Day
August 22nd celebrates Pecan Torte, so here is a recipe for you to try: Simple Pecan Torte.
National Tooth Fairy Day
In 1927, Esther Watkins Arnold brought the tooth fairy to life in an eight-page playlet. She named the playlet The Tooth Fairy. Now years later, all children put those lost teeth under their pillows for a couple coins, or maybe nowadays a few dollars from the tooth fairy.

Never Bean Better Day
The Drager Group, Inc. founded Never Bean Better Day to recognize the unconditional love dogs bring to humans. The observance honors the birth of a special therapy dog named Bean, who eagerly spreads his Bean love everywhere he goes. Bean improves the lives of those who need it most. Visit NeverBeanBetter.com to learn more about Bean.

Southern Hemisphere Hoodie Hoo Day
August 22 is Hoodie Hoo Day in the Southern hemisphere. It is celebrated on February 20 in Northern Hemisphere. This is another holiday started by wellcat.com. If you are sick of winter go outside at noon raise your heads above head and shout "Hoodie-Hoo".
Check out our August Holidays Gift Shop!
August 22nd Horoscope Sign is Leo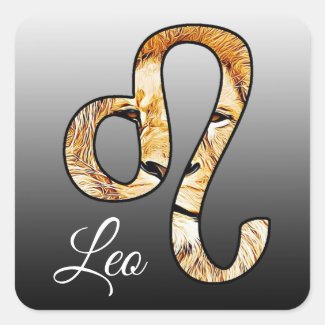 Date range: July 23 – August 22
Element: Fire
Quality: Fixed
Color: Gold, Yellow, Orange
Day: Sunday
Ruler: Sun
Lucky Numbers: 1, 3, 10, 19
Traits: Leos are compassionate, caring, warmhearted people but also be arrogant, self centered and stubborn.
Famous Leos: Jennifer Lopez, Barack Obama, Sandra Bullock, Daniel Radcliffe, Alfred Hitchcock, Ben Affleck, Mila Kunis. Shaun Mendes, Kylie Jenner, Cole Sprouse, Demi Lovato, Jennifer Lawrence, Tom Brady, Dua Lipa, Olivia Holt and Maia Mitchell, Paul Wesley, Chris Hemsworth.
August 22nd Trivia
1894 – Mahatma Gandhi forms the Natal Indian Congress (NIC) in order to fight discrimination against Indian traders in Natal.
1902 – Cadillac Motor Company is founded.
1902 – Theodore Roosevelt becomes the first President of the United States to make a public appearance in an automobile.
1949 – The Queen Charlotte earthquake is Canada's strongest since the 1700 Cascadia earthquake
1971 – J. Edgar Hoover and John Mitchell announce the arrest of 20 of the Camden 28.
1978 – James Corden, Host of the Late Late Night Show, was born in Hillingdon, Uxbridge, United Kingdom.
1992 – FBI sniper Lon Horiuchi shoots and kills Vicki Weaver during an 11-day siege at her home at Ruby Ridge, Idaho.
Thank you to Pixabay, Checkiday and Wiki for info and graphics.
Tomorrow