All About August 23rd
Holidays, Horoscope and Trivia
August 23rd Holidays & Observances
Buttered Corn Day
European Day of Remembrance for Victims of Stalinism and Nazism (Black Ribbon Day)
Hug Your Sweetheart Day
International Day for the Remembrance of the Slave Trade and its Abolition
National Spongecake Day
Ride the Wind Day
Valentino Day
August 23rd Zodiac Sign is a Virgo
Dates: August 23 – September 22
Symbol: Maiden Virgin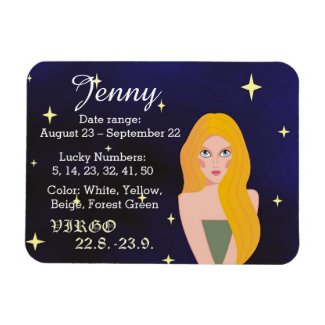 Element: Earth
Quality: Mutable
Colord: Grey, Beige, Pale-Yellow
Day: Wednesday
Ruler: Mercury
Lucky Numbers: 5, 14, 15, 23, 32
Personality Traits:  Very hard working and very loyal. Perfectionist to a fault, can be critical of others.
Famous Virgos:  Michael Jackson, Paul Walker, Cameron Diaz, Mother Theresa, Stephen King, Warren Buffet, John McCain, Leo Tolstoy, Van Morrison.
August 23rd Trivia
1873 – Albert Bridge in Chelsea, London opens.
1904 – The automobile tire chain is patented.
1931 – Barbara Eden, actress famous for her role as Jeannie in the tv show, "I Dream of Jeannie" was born in  Tucson, AZ.
1939 –  The Molotov-Ribbentrop Pact between the Soviet Union and Germany was signed.
1949 – Rick Springfield, famous singer for songs such as "Jessie's Girl," was born in , Sydney, Australia.
1949 – Shelley Long, American actress famous for her role as Diane, on Cheers, was born in Fort Wayne, IN.
1970 – River Phoenix, American actor was born in Madras, OR.
1978 – Kobe Bryant, professional basketball player, was born in Philadelphia, PA.
1991 – The World Wide Web is opened to the public.
2000 – Gulf Air Flight 072 crashes into the Persian Gulf near Manama, Bahrain, killing 143.
2006 – Natascha Kampusch, who had been abducted at the age of ten, escapes from her captor Wolfgang Přiklopil, after eight years of captivity.
2007 – The skeletal remains of Russia's last royal family members Alexei Nikolaevich, Tsarevich of Russia, and his sister Grand Duchess Anastasia are discovered near Yekaterinburg, Russia.
Thank you to our sources for info and grahics: Checkiday, Wiki and Pixabay.
Visit our August Holidays Gift Shop