All About August 23rd
Holidays, Horoscope and Trivia
August 23rd Holidays & Observances
Buttered Corn Day
Buttered Corn Day on August 23rd is another day to enjoy one of summer's favorite foods, corn on the cob!
European Day of Remembrance for Victims of Stalinism and Nazism (Black Ribbon Day)
The Black Ribbon Day, officially known in the European Union as the Europe-wide Day of Remembrance for the victims of all totalitarian and authoritarian regimes, is an international day of remembrance for victims of totalitarian regimes, specifically Stalinist, communist, Nazi and fascist regimes.

Hug Your Sweetheart Day
August 23rd encourages you to give your honeypie a big squishy hug today! Why? Not sure, but nothing wrong with showing your partner some extra love today. ♥
International Day for the Remembrance of the Slave Trade and its Abolition
National Sponge Cake Day
August 23rd celebrates Sponge Cake, so here is a recipe for you to try out: Sponge Cake Recipe
Ride the Wind Day
National Ride the Wind Day commemorates the anniversary of the first human-powered flight to win the Kremer prize. On August 23rd of 1977, the Gossamer Condor flew the first figure-eight course specified by the Royal Aeronautical Society at Minter Field in Shafter, California. Slowly cruising at only 11 mph, it traveled a distance of 2,172 meters.

Valentino Day
Valentino Day commemorates the death of Rudolph Valentino 1920's film star of The Four Horsemen of the Apocalypse, The Sheik, Blood and Sand, The Eagle and Son of the Sheik. So celebrate by watching one of his movies.

August 23rd Zodiac Sign is a Virgo
Dates: August 23 – September 22
Symbol: Maiden Virgin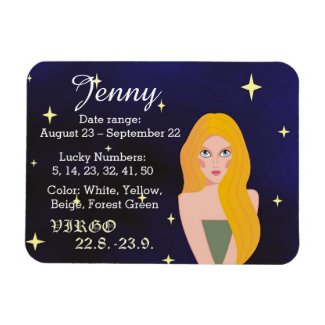 Element: Earth
Quality: Mutable
Colors: Grey, Beige, Pale-Yellow
Day: Wednesday
Ruler: Mercury
Lucky Numbers: 5, 14, 15, 23, 32
Personality Traits: Very hard working and very loyal. Perfectionist to a fault, can be critical of others.
Famous Virgos: Michael Jackson, Paul Walker, Cameron Diaz, Mother Theresa, Stephen King, Warren Buffet, John McCain, Leo Tolstoy, Van Morrison.
August 23rd Trivia
1873 – Albert Bridge in Chelsea, London opens.
1904 – The automobile tire chain is patented.
1931 – Barbara Eden, actress famous for her role as Jeannie in the tv show, "I Dream of Jeannie" was born in Tucson, AZ.
1939 – The Molotov-Ribbentrop Pact between the Soviet Union and Germany was signed.
1949 – Rick Springfield, famous singer for songs such as "Jessie's Girl," was born in , Sydney, Australia.
1949 – Shelley Long, American actress famous for her role as Diane, on Cheers, was born in Fort Wayne, IN.
1970 – River Phoenix, American actor was born in Madras, OR.
1978 – Kobe Bryant, professional basketball player, was born in Philadelphia, PA.
1991 – The World Wide Web is opened to the public.
2000 – Gulf Air Flight 072 crashes into the Persian Gulf near Manama, Bahrain, killing 143.
2006 – Natascha Kampusch, who had been abducted at the age of ten, escapes from her captor Wolfgang Přiklopil, after eight years of captivity.
2007 – The skeletal remains of Russia's last royal family members Alexei Nikolaevich, Tsarevich of Russia, and his sister Grand Duchess Anastasia are discovered near Yekaterinburg, Russia.
Thank you to our sources for info and grahics: Checkiday, Wiki and Pixabay.
Visit our August Holidays Gift Shop