All About August 24th
Holidays, Horoscope and Trivia
August 24th Holidays
August 24th Zodiac Sign is a Virgo
Dates: August 23 – September 22
Symbol: Maiden Virgin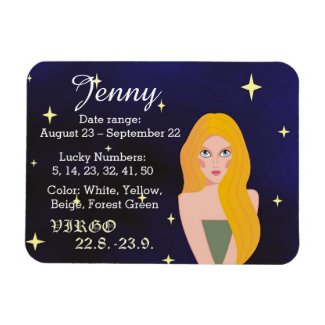 Element: Earth
Quality: Mutable
Colord: Grey, Beige, Pale-Yellow
Day: Wednesday
Ruler: Mercury
Lucky Numbers: 5, 14, 15, 23, 32
Personality Traits:  Very hard working and very loyal. Perfectionist to a fault, can be critical of others.
Famous Virgos:  Michael Jackson, Paul Walker, Cameron Diaz, Mother Theresa, Stephen King, Warren Buffet, John McCain, Leo Tolstoy, Van Morrison.
August 24th Trivia
1682 – William Penn receives the area that is now the state of Delaware, and adds it to his colony of Pennsylvania.
1857 – The Panic of 1857 begins, setting off one of the most severe economic crises in United States history.
1891 – Thomas Edison patents the motion picture camera.
1950 – Edith Sampson becomes the first black U.S. delegate to the United Nations.
1965 – Marlee Matlin, deaf actress and  Academy Award winner was born in Morton Grove, IL.
1973 – Dave Chappelle, American stand-up comedian, was born in Washington, D.C.
1981 – Mark David Chapman is sentenced to 20 years to life in prison for murdering John Lennon.
1981 – Chad Michael Murray, tv actor known for his roles in Dawson's Creek and One Tree Hill was born in Buffalo, NY.
1991 – Mikhail Gorbachev resigns as head of the Communist Party of the Soviet Union.
1992 – Hurricane Andrew makes landfall in Homestead, Florida as a Category 5 hurricane, causing up to $25 billion (1992 USD) in damages.
1995 – Microsoft Windows 95 was released to the public in North America.
1998 – Sofia Richie, daughter of Lionel Richie, was born in Los Angeles, CA. 
2006 – The International Astronomical Union (IAU) redefines the term "planet" such that Pluto is now considered a dwarf planet.
2016 – An earthquake strikes Central Italy with a magnitude of 6.2, with aftershocks felt as far as Rome and Florence.
2017 – News of Trumps memo released about banning transgender people from the military including cutting off payments to them. [source]
2017 – City workers  drape two Confederate statues in Charlottesville with giant black shrouds as an expression of mourning for Heather Heyer, the woman killed protesting a white nationalist rally. [source]
2018 – Attorney General Jeff Sessions and Donald Trump continue their public argument on whether Jess Sessions will resign or he should be fired, thorough interviews and Twitter. [source]
Thank you to our sources for info and graphics on this page:  Wiki, Pixabay and Checkiday.
Tomorrow: