All About August 24th
Holidays, Horoscope and Trivia
August 24th Holidays
Can Opener Day
Peter Durand invented canned food in 1813. The patent for a can opener was obtained in 1855 or 1858, depending on whom you consider the inventor. … Warner of Waterbury, Connecticut, became the first American to patent a can opener. The first can opener was actually an American invention, patented by Ezra J. Warner on January 5, 1858 when cans were starting to be made with a thinner steel.


International Day Against Intolerance, Discrimination and Violence Based on Musical Preferences, Lifestyle and Dress Code
On August 24, 2007, Sophie Lancaster died after previously being beaten in Rossendale, Lancashire, in England. Along with her boyfriend Rob, she had been beaten simply because of the way she looked, having been part of the "goth" subculture. Her mother Sylvia did not want her death to be in vain, and wanted to help young people understand that everyone should be treated with respect and dignity, no matter what they look like. So she created the Sophie Lancaster Foundation. The foundation brings awareness to and training about hate crime awareness, victim impact, equality, diversity, and inclusion.

International Strange Music Day
International Strange Music Day was created by Patrick Grant, who was a New York City musician and composer at the time. The premise of the day is simple: to get people to play and listen to types of music they have never experienced before.

National Knife Day
August 24th is National Knife Day. We couldn't really find anymore information on it than that. So let us know if you know why!
National Peach Pie Day
August 24th is National Peach Pie Day so here is a recipe for you to enjoy. Perfect Peach Pie.
National Waffle Day
National Waffle Day on August 24th commemorates the anniversary of the first waffle iron patent issued. On August 24, 1869, Cornelius Swarthout of Troy, New York received his patent for the waffle iron.
Pluto Demoted Day
On August 24, 2006, scientists from the IAU (International Astronomical Union) demoted Pluto from full planetary status to a dwarf planet. Scientists claimed that Pluto is too small to be a real planet because it can't clear the area around its orbit; therefore removing its title as a planet.

Shooting Star Day
Tonight, on August 24th take a blanket outside, lay it down and watch the sky for shooting stars.
Vesuvius Day
The Mount of Vesuvius is most widely known for its eruption in 79 A.D. which killed over a thousand souls, and destroyed the cities of Pompeii, Herculaneum and a number of other, smaller settlements. So this day on August 24th honors those souls lost.

Weather Complaint Day
We humans are funny, if it's summer we complain about the heat, if it's winter we are dreaming about summer. So weather complaint day, just allows us to be ourselves and vent about how much are are not happy with the weather today.
William Wilberforce Day
William Wilberforce was a British politician, philanthropist, and a leader of the movement to abolish the slave trade. On July 26, 1833, three days before his death, the Slavery Abolition Act was passed, which outlawed slavery in the British Empire over a period of time. Wilberforce's legacy went beyond the issue of slavery; he was also known for either founding, funding, or leading more than sixty organizations to help better society.

August 24th Zodiac Sign is a Virgo
Dates: August 23 – September 22
Symbol: Maiden Virgin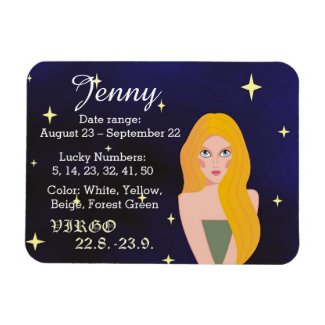 Element: Earth
Quality: Mutable
Colord: Grey, Beige, Pale-Yellow
Day: Wednesday
Ruler: Mercury
Lucky Numbers: 5, 14, 15, 23, 32
Personality Traits: Very hard working and very loyal. Perfectionist to a fault, can be critical of others.
Famous Virgos: Michael Jackson, Paul Walker, Cameron Diaz, Mother Theresa, Stephen King, Warren Buffet, John McCain, Leo Tolstoy, Van Morrison.
August 24th Trivia
1682 – William Penn receives the area that is now the state of Delaware, and adds it to his colony of Pennsylvania.
1857 – The Panic of 1857 begins, setting off one of the most severe economic crises in United States history.
1891 – Thomas Edison patents the motion picture camera.
1950 – Edith Sampson becomes the first black U.S. delegate to the United Nations.
1965 – Marlee Matlin, deaf actress and Academy Award winner was born in Morton Grove, IL.
1973 – Dave Chappelle, American stand-up comedian, was born in Washington, D.C.
1981 – Mark David Chapman is sentenced to 20 years to life in prison for murdering John Lennon.
1981 – Chad Michael Murray, tv actor known for his roles in Dawson's Creek and One Tree Hill was born in Buffalo, NY.
1991 – Mikhail Gorbachev resigns as head of the Communist Party of the Soviet Union.
1992 – Hurricane Andrew makes landfall in Homestead, Florida as a Category 5 hurricane, causing up to $25 billion (1992 USD) in damages.
1995 – Microsoft Windows 95 was released to the public in North America.
1998 – Sofia Richie, daughter of Lionel Richie, was born in Los Angeles, CA.
2006 – The International Astronomical Union (IAU) redefines the term "planet" such that Pluto is now considered a dwarf planet.
2016 – An earthquake strikes Central Italy with a magnitude of 6.2, with aftershocks felt as far as Rome and Florence.
2017 – News of Trumps memo released about banning transgender people from the military including cutting off payments to them. [source]
2017 – City workers drape two Confederate statues in Charlottesville with giant black shrouds as an expression of mourning for Heather Heyer, the woman killed protesting a white nationalist rally. [source]
2018 – Attorney General Jeff Sessions and Donald Trump continue their public argument on whether Jess Sessions will resign or he should be fired, thorough interviews and Twitter. [source]
Thank you to our sources for info and graphics on this page: Wiki, Pixabay and Checkiday.
Tomorrow: