All About August 25th
Holidays, Horoscope and Trivia
August 25th Holidays
August 25th Zodiac Sign is a Virgo
Dates: August 23 – September 22
Symbol: Maiden Virgin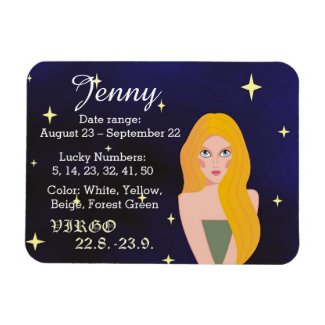 Element: Earth
Quality: Mutable
Colord: Grey, Beige, Pale-Yellow
Day: Wednesday
Ruler: Mercury
Lucky Numbers: 5, 14, 15, 23, 32
Personality Traits:  Very hard working and very loyal. Perfectionist to a fault, can be critical of others.
Famous Virgos:  Michael Jackson, Paul Walker, Cameron Diaz, Mother Theresa, Stephen King, Warren Buffet, John McCain, Leo Tolstoy, Van Morrison.
August 25th Trivia
1916 – The United States National Park Service is created.
1930 – Sean Connery, actor who won an Academy Award, two BAFTA Awards and three Golden Globes, and played James Bond, was born in Fountainbridge, Scotland.
1931 – Regis Philbin, famous tv host, was born in Los Angeles, Ca.
1944 – World War II: Paris is liberated by the Allies.
1949 – Gene Simmons, singer of the band, KISS, was born in  Tirat Carmel, Israel.
1958 – Tim Burton is an American film director, producer, artist, writer, and animator was born in Burbank Ca.
1961 – Billy Ray Cyrus, country singer-songwriter was born in Flatwoods, KY.
1968 – Rachael Ray, American television personality and chef was born in Glens Falls, NY.
1970 – Claudia Maria Schiffer is a German model, actress, and fashion designer was born in Rheinberg, Germany.
1981 – Voyager 2 spacecraft makes its closest approach to Saturn.
1981 – Rachel Bilson, actress from TV series, The O.C. was born in Los Angeles, Ca.
1987 – Blake Ellender Lively is an American actress who was in Gossip Girl and was born in Los Angeles, Ca.
1989 – Voyager 2 spacecraft makes its closest approach to Neptune
2012 – Voyager 1 spacecraft enters interstellar space becoming the first man-made object to do so.
2017 – Hurricane Harvey makes landfall in Texas as a powerful Category 4 hurricane, causing catastrophic flooding throughout much of eastern Texas, killing 106 people and causing $125 billion in damage.
2018 – Man rushes stage at Beyonce, Jay-Z concert. [source]
2018 – John McCain, POW held for five years. Arizona senator, presidential candidate, known for being bi-partisan and always putting country and the people first,  passed away from a brain tumor which was glioblastoma cancer. See a Tribute to him here.
Thank you to our sources for this page, Pixabay, Wiki and Checkiday.`
Start Shopping Halloween on Amazon!