All About August 25th
Holidays, Horoscope and Trivia
August 25th Holidays
Kiss and Make Up Day
August 25th encourages us to put our forgiveness to the test. Is there a grudge you are holding against someone? Maybe there is someone you want to make up with today? Just go for it. Kiss and Make up.
National Banana Split Day
Banana splits were created by David Evans Strickler, a pharmacist's apprentice who enjoyed experimenting with new soda fountain sundaes in his free time and came up with banana split. People would pay a whole ten cents for one!

National Park Service Founders Day
On August 25, 1916, President Woodrow Wilson signed the Organic Act, creating the National Park Service. Founders Day is celebrated each year on August 25 in all of America's national parks to honor the creation of the agency.

National Second-hand Wardrobe Day
Today on August 25th we celebrate all the deals and saving we gained throughout the year going to second hand shops.
National Whiskey Sour Day
The whiskey sour is a mixed drink containing whiskey, lemon juice, sugar, and optionally, a dash of egg white or cocktails foamer. With the egg white, it is sometimes called a Boston Sour. With a few bar spoons of full-bodied red wine floated on top, it is often referred to as a New York Sour.

August 25th Zodiac Sign is a Virgo
Dates: August 23 – September 22
Symbol: Maiden Virgin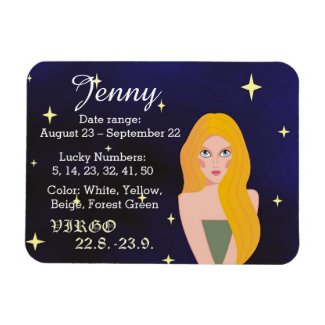 Element: Earth
Quality: Mutable
Colord: Grey, Beige, Pale-Yellow
Day: Wednesday
Ruler: Mercury
Lucky Numbers: 5, 14, 15, 23, 32
Personality Traits:  Very hard working and very loyal. Perfectionist to a fault, can be critical of others.
Famous Virgos:  Michael Jackson, Paul Walker, Cameron Diaz, Mother Theresa, Stephen King, Warren Buffet, John McCain, Leo Tolstoy, Van Morrison.
August 25th Trivia
1916 – The United States National Park Service is created.
1930 – Sean Connery, actor who won an Academy Award, two BAFTA Awards and three Golden Globes, and played James Bond, was born in Fountainbridge, Scotland.
1931 – Regis Philbin, famous tv host, was born in Los Angeles, Ca.
1944 – World War II: Paris is liberated by the Allies.
1949 – Gene Simmons, singer of the band, KISS, was born in  Tirat Carmel, Israel.
1958 – Tim Burton, American film director, producer, artist, writer, and animator was born in Burbank Ca.
1961 – Billy Ray Cyrus, country singer-songwriter was born in Flatwoods, KY.
1968 – Rachael Ray, American television personality and chef was born in Glens Falls, NY.
1970 – Claudia Maria Schiffe, German model, actress, and fashion designer was born in Rheinberg, Germany.
1981 – Voyager 2 spacecraft makes its closest approach to Saturn.
1981 – Rachel Bilson, actress from TV series, The O.C. was born in Los Angeles, Ca.
1987 – Blake Ellender Lively is an American actress who was in Gossip Girl and was born in Los Angeles, Ca.
1989 – Voyager 2 spacecraft makes its closest approach to Neptune
2012 – Voyager 1 spacecraft enters interstellar space becoming the first man-made object to do so.
2017 – Hurricane Harvey makes landfall in Texas as a powerful Category 4 hurricane, causing catastrophic flooding throughout much of eastern Texas, killing 106 people and causing $125 billion in damage.
2018 – Man rushes stage at Beyonce, Jay-Z concert. [source]
2018 – John McCain, POW held for five years. Arizona senator, presidential candidate, known for being bi-partisan and always putting country and the people first,  passed away from a brain tumor which was glioblastoma cancer. See a Tribute to him here.
Thank you to our sources for this page, Pixabay, Wiki and Checkiday.`
Start Shopping Halloween on Amazon!