All About August 26th
Holidays, Horoscope and Trivia
August 26th Holidays
August 26th Zodiac Sign is a Virgo
Dates: August 23 – September 22
Symbol: Maiden Virgin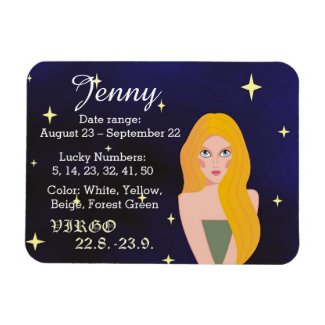 Element: Earth
Quality: Mutable
Colord: Grey, Beige, Pale-Yellow
Day: Wednesday
Ruler: Mercury
Lucky Numbers: 5, 14, 15, 23, 32
Personality Traits:  Very hard working and very loyal. Perfectionist to a fault, can be critical of others.
Famous Virgos:  Michael Jackson, Paul Walker, Cameron Diaz, Mother Theresa, Stephen King, Warren Buffet, John McCain, Leo Tolstoy, Van Morrison.
August 26th Trivia
1910 – Mother Teresa, known in the Roman Catholic Church as Saint Teresa of Calcutta, was born in Skopje, Macedonia.
1970 – A new feminist movement leads a nationwide Women's Strike for Equality.
1970 – Melissa Ann McCarthy is an American actress, comedian, writer, producer, and fashion designer was born in , Plainfield, IL
1980 – Macaulay Culkin, American actor known for his role as Kevin, in the movie, Home Alone, was born in Manhattan, New York City, NY.
2009 – Kidnapping victim Jaycee Dugard is discovered alive in California after being missing for over 18 years.
2017 – The Mercedes-Benz Stadium opens in Atlanta, Georgia, replacing the Georgia Dome that was demolished on November 20.
2019 – Many tributes going out to John McCain and his family a day after his death.
2020 – Riots and protests continue throughout Wisconsin after a police shooting of a black man in Kenosha. [Kenosha News]
2020 – The World Health Organization announces that the African continent is finally free of the wild poliovirus, 24 years after Nelson Mandela helped Rotary International launch its Kick Polio Out of Africa campaign.
Thank you to our sources for info and graphics: Pixabay, Checkiday and Wiki.
Stop by our August Holidays Shop!