All About August 27th
Holidays, Horoscopes and Trivia
August 27th Holidays
August 27th Zodiac Sign is a Virgo
Dates: August 23 – September 22
Symbol: Maiden Virgin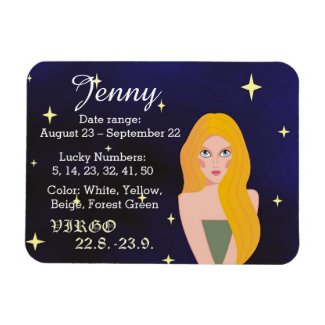 Element: Earth
Quality: Mutable
Colord: Grey, Beige, Pale-Yellow
Day: Wednesday
Ruler: Mercury
Lucky Numbers: 5, 14, 15, 23, 32
Personality Traits:  Very hard working and very loyal. Perfectionist to a fault, can be critical of others.
Famous Virgos:  Michael Jackson, Paul Walker, Cameron Diaz, Mother Theresa, Stephen King, Warren Buffet, John McCain, Leo Tolstoy, Van Morrison. Chandra Wilson, Aaron Paul.
August 27th Trivia
1172 – King Henry II of England crowns his heirs, Henry the Young King and Queen Margaret, but without giving them no actual authority.
1908 – Lyndon Baines Johnson,  36th President of the United States was born in Stonewall, .
1939 – First flight of the turbojet-powered Heinkel He 178, the world's first jet aircraft.
1956 – The nuclear power station at Calder Hall in the United Kingdom was connected to the national power grid becoming the world's first commercial nuclear power station to generate electricity on an industrial scale.
1962 – The first successful mission to Venus, Mariner 2 unmanned space mission is launched to Venus by NASA.
1969 – Cesar Millan, known  as the "dog whisperer" was born in Mazatlán, Mexico.
1969 – Chandra Wilson, American actress known for her fole as Dr Bailey in Grey's Anatomy was born in Houston, Tx.
1972 – The Great Khali, Indian professional wrestler was born in Dhiraina, India.
1979 – Aaron Paul, American actor known for his roles in Breaking Bad and The Path was in  Emmett, ID.
2003 – Mars comes closer to the Earth than it has in nearly 60,000 years, passing 34,646,418 miles distant.
2003 – The first six-party talks, involving South and North Korea, the United States, China, Japan and Russia, convene to find a peaceful resolution to the security concerns of the North Korean nuclear weapons program.
2011 – Hurricane Irene strikes the United States east coast, killing 47 and causing an estimated $15.6 billion in damage.
2011- World Record set: The largest underwater wedding with 303 divers who attended the marriage ceremony between Ewa Staronska and Pawel Burkowski at the Koparki Diving Base, Jaworzno, Poland.
Thank you to our sources for info and graphics, Wiki, Checkiday and Pixabay.
Tomorrow: