All About August 2nd
Holidays, Horoscope and Trivia
August 2nd Holidays and Observances
Dinosaurs Day
Today on  August 2nd we are encouraged to learn more about those reptile creatures that appeared first appeared about 245 million on this earth.
National Coloring Book Day
August 2nd bring us back to our childhood to remember the times coloring in coloring books with your friends and family. You can celebrate by coloring with your children or throwing a coloring party. Whatever you do, pull out some crayons and markers and have some fun!
National Ice Cream Sandwich Day
August 1st is National Ice Cream Sandwich Day. The original ice cream sandwich sold for a penny in 1900 from a pushcart in the Bowery neighborhood of New York. And the more modern ice cream sandwich that we know with the chocolate wafer  and vanilla ice cream was invented in 1945 by Jerry Newberg. The ice cream maker sold his creation at Forbes Field in Pittsburgh, PA. 
August 2nd Horoscope Sign is Leo
Date range: July 23 – August 22
Element: Fire
Quality: Fixed
Color: Gold, Yellow, Orange
Day: Sunday
Ruler: Sun
Lucky Numbers: 1, 3, 10, 19
Traits: Leos are compassionate, caring, warmhearted people but also be arrogant, self centered and stubborn.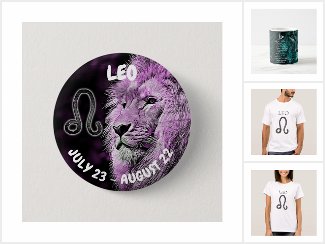 August 2nd Trivia
1790 – The first ever United States Census is conducted.
1870 – The world's first underground tube railway called the Tower Subway, opens in London, England, United Kingdom.
1922 – A typhoon hits Shantou, Republic of China killing more than 50,000 people.
1923 – Vice President Calvin Coolidge becomes U.S. President upon the death of President Warren G. Harding.
1932 – The positron (antiparticle of the electron) is discovered by Carl D. Anderson.
1937 – The Marihuana Tax Act of 1937 is passed in the United States, making marijuana and all its by-products illegal.
1939 – Albert Einstein and Leo Szilard wrote a letter to Franklin D. Roosevelt, encouraging him  to begin the Manhattan Project to develop a nuclear weapon.
1943 – Jewish prisoners stage a revolt at the Treblinka Nazi death camp., one of the deadliest of Nazi death camps where approximately 900,000 persons were murdered in less than 18 months.
1964 – Mary-Louise Parker was born in Fort Jackson.
Thank you to our sources for this page for info and graphics: Wiki, Pixabay and Checkiday.