All About August 3rd
Happy August 3rd everyone! Here is a collection of information on August 3rd holidays, horoscope and history.
August 3rd Holidays
Airplane Crop Duster Day
Crop dusters are agricultural aircraft used for the application of pesticides, are celebrated every August 3rd.
Clean Your Floors Day
August 3rd is as good as any day to clean your floors. If you have been putting off sweeping and mopping, well then today is the day to get it done. Why is today Clean Your Floors Day? We are still trying to figure that out too. But according to Days of the Year it was founded by Holloway House/Quick Shine®.
Esther Day
Since August 3rd, 2010, Esther Day has become a holiday that reminds us to verbalize our love for family and friends and let them know how much they mean to us. Read the inspiration behind this holiday at https://www.tswgo.org/esther-day.

Grab Some Nuts Day
August 3rd celebrates nuts! Whether you like pistachios, cashews, almonds or peanuts, grab some today!
National Watermelon Day
What better way to celebrate a hot August day then downing some refreshing watermelon! It's delicious and will help you stay hydrated!
August 3rd Horoscope Sign is Leo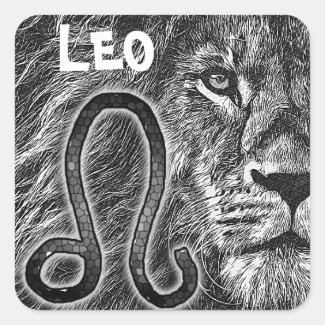 Date range: July 23 – August 22
Element: Fire
Quality: Fixed
Color: Gold, Yellow, Orange
Day: Sunday
Ruler: Sun
Lucky Numbers: 1, 3, 10, 19
Traits: Leos are compassionate, caring, warmhearted people but also be arrogant, self centered and stubborn.
Famous Leos: Jennifer Lopez, Barack Obama, Sandra Bullock, Daniel Radcliffe, Alfred Hitchcock, Ben Affleck, Mila Kunis. Shaun Mendes, Kylie Jenner, Cole Sprouse, Demi Lovato, Jennifer Lawrence, Tom Brady, Dua Lipa, Olivia Holt and Maia Mitchell, Paul Wesley, Chris Hemsworth
August 3rd History
1492 – Christopher Columbus sets sail on the Atlantic Ocean, from Palos de la Frontera, Spain, with a crew of 90 men and three ships—the Niña, Pinta, and Santa Maria and eventually after 61 days makes it to The Bahamas which he mistakes as India.
1527 – The first known letter from North America is sent by John Rut while at St. John's, Newfoundland, which was a letter to King Henry VIII.
1926 – Tony Bennett, American singer was born in Astoria, New York, NY.
1936 – Jesse Owens wins the 100 metre dash,  at the Berlin Olympics.
1940 – Martin Sheen, Actor and father of Emilio Estevez and Charlie Sheen,  was born in Dayton, OH.
1941 – Martha Stewart, American businesswoman was born in Jersey City, NJ.
1946 – Santa Claus Land, the world's first themed amusement park, opens in Santa Claus, Indiana, United States.
1949 – The #1 movie was, "Look for the Silver Lining."
1959 – The American Dental Association is founded in Niagara Falls, New York.
1977 – Tom Brady, Football quarterback for the Patriots was born in San Mateo, CA.
1979 – Evangeline Lilly, Actress known for her role as Kate on, "Lost," was born in Fort Saskatchewan, Canada.
1982 – The #1 movie was, "E.T. the Extra-Terrestrial."
1982 – The #1 song on the US Billboard was, "Eye of the Tiger," by Survivor.
1991 – (Everything I Do) I Do It for You by Bryan Adams was the #1 song on the US Billboards.
2008 – The #1 song on the UK Billboards was, "All Summer Long," by Kid Rock.
2014 – The #1 movie was, "Guardians of the Galaxy."
2014 –The 2014 Ludian Earthquake, a 6.1 magnitude earthquake kills at least 617 people and injures more than 2,400 in Yunnan, China.
2018 – NYPD judge says officer in Eric Garner case should be fired. still fighting for justice after 5 years.
Personalized Phone Cases on Zazzle