All About August 5th
A page all about August 5th. Holidays, Horoscope and History
August 5th Holidays
Green Peppers Day
On August 5th we celebrate the lovely green pepper! So stuff one, bake one, chop one up in a salad, just find a way to enjoy one today! Green peppers are high in vitamin C and contain carotenoids, an antioxidant, and are a very good source of vitamin A, vitamin K, vitamin B6, potassium, manganese, folic acid, and fiber.
International Traffic Light Day
This day highlights the importance of Traffic Lights. The American Traffic Signal Company installed a traffic signal system on 5 August 1914. It was mounted on the corner of East 105th Street and Euclid Avenue in Cleveland, Ohio.

National Oyster Day
August 5th celebrates Oysters. So if you like them, then today is a good day for you! But  not so much for them.
National Underwear Day
National Underwear Day was originally created by the brand Freshpair in 2003, as a campaign promoting a positive body image. 

Work Like a Dog Day
Working like a dog, means to go the extra mile, keep going til you finish. So today, whatever it is you are working on, put in some extra effort and work like a dog!
August 5th Horoscope Sign is Leo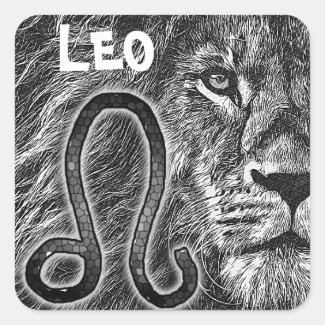 Date range: July 23 – August 22
Element: Fire
Quality: Fixed
Color: Gold, Yellow, Orange
Day: Sunday
Ruler: Sun
Lucky Numbers: 1, 3, 10, 19
Traits: Leos are compassionate, caring, warmhearted people but also can be arrogant, self centered and stubborn.
Famous Leos: Jennifer Lopez, Barack Obama, Sandra Bullock, Daniel Radcliffe, Alfred Hitchcock, Ben Affleck, Mila Kunis. Shaun Mendes, Kylie Jenner, Cole Sprouse, Demi Lovato, Jennifer Lawrence, Tom Brady, Dua Lipa, Olivia Holt and Maia Mitchell, Paul Wesley, Chris Hemsworth
August 5th Celebrity Birthdays
1930 – Neil Armstrong, American astronaut was born in Wapakoneta, OH.
1945 – Loni Anderson, American actress was born in Saint Paul, MN.
1956 – Maureen McCormick, American actress known for playing Marsha on the Brady Bunch was born in Los Angeles, CA.
1981 – Jesse Williams, American actor was born in Chicago, Il.
2001 – Maddox Chivan Jolie-Pitt was born in Cambodia.
August 5th Music, TV,  Movies & Hollywood
1912 – The #1 movie was, "Quo Vadis?."
1931 – The #1 movie in the US was, "The Smiling Lieutenant."
1942 – The #1 song was, "Jingle Jangle Jingle," by Kay Kyser.
1951 – The #1 movie was, "Alice in Wonderland."
1959 – The #1 song in the US was, "Lonely Boy," by Paul Anka.
1963 – The #1 movie was, "Gidget Goes to Rome."
1964 – Film director Mel Brooks  marries actress Anne Bancroft  at the Manhattan Marriage Bureau.
1966 – The Beatles release their "Revolver" album in the UK.
1972 – Moody Blues release "Nights in White Satin."
1972 "The Addams Family" actor John Astin marries actress Patty Duke.
1974 – Joan Jett forms her rock group Runaways.
1975 – Stevie Wonder signs $13M contract with Motown.
1975 – The #1 song in the US was, "Jive Talkin' – Bee Gees.
1988 – The #1 song in the US was, "Glory of Love," by Peter Cetera.
1994 – Rocker Billy Idol admitted to the hospital after drug overdose.
1998 – The #1 movie was, "Saving Private Ryan," starring Tom Hanks.
2009 – The #1 song was, "I Gotta Feeling," by The Black Eyed Peas.
2015 -Actress Jennifer Aniston marries actor and producer Justin Theroux at their home in Los Angeles.
August 5th History & News
1100 – Henry I is crowned King of England in Westminster Abbey.
1264 – Anti-Jewish riots break out in Arnstadt Germany.
1305 – William Wallace, who led Scottish resistance to England, is captured by the English near Glasgow and transported to London for trial and execution.
1620 – The Mayflower departs from Southampton, England, carrying would-be settlers, on its first attempt to reach North America.
1781 – The Battle of Dogger Bank takes place.
1861 – The United States Army abolishes flogging.
1884 – The cornerstone for the Statue of Liberty is laid on Bedloe's Island.
1914 – In Cleveland, Ohio, the first electric traffic light is installed.
1926 – Houdini stays in a coffin under water for 1½ hrs before escaping. Read how here.
1932 – Clyde Barrow and two associates kill Sheriff C.G. Maxwell and his deputy, Eugene C. Moore, making it the first time the Barrow gang kills a lawman.
1936 – American athlete Jesse Owens wins 200m in world record time, his 3rd gold medal of the Berlin Olympics.
1949 – 6.75 Earthquake hits Quito; about killing 6,000.
1962 – Nelson Mandela arrested for incitement and for illegally leaving South Africa.
1964 – US begins bombing North Vietnam.
1966 – Martin Luther King Jr. stoned during Chicago march.
1973 – Mars 6 is launched from the USSR.
1974 – US President Richard Nixon admits he withheld information about Watergate break-in.
1974 – The U.S. Congress places a $1 billion limit on military aid to South Vietnam.
1981 – President Ronald Reagan fires 11,359 striking air-traffic controllers who ignored his order for them to return to work.
2010 – The Copiapó mining accident occurs, trapping 33 Chilean miners approximately 2,300 ft (700 m) below the ground for 69 days.
2012 – The Wisconsin Sikh temple shooting took place in Oak Creek, Wisconsin, killing six victims; the perpetrator committed suicide after being wounded by police.
2015 – The Environmental Protection Agency at Gold King Mine waste water spill releases three million gallons of heavy metal toxin tailings and waste water into the Animas River in Colorado.
Stop by our August Holidays Gift Shop