All About August 7th
Holidays, Horoscope and Trivia
August 7th Holidays
National Sea Serpent Day
August 7th honors one of the most famous sea serpent sightings in history in August of 1848. The men and officers of HMS Daedalus reported seeing a 60 foot long creature sticking partway out of the water with a maned head during a voyage to Saint Helena in the South Atlantic. 

Professional Speakers Day
August 7th recognizes those who aren't afraid to speak publicly, and do ti successfully to help others.
Purple Heart Day
Aug 7th  honors Purple Heart recipients – those who have been wounded on the battlefield or paid the ultimate sacrifice with their lives.

Raspberries 'n Cream Day
A perfect cool treat on a nice warm August Day! August 7th we celebrate Raspberries n Cream! Here is a recipe for you to try out. 
August 7th Horoscope Sign is Leo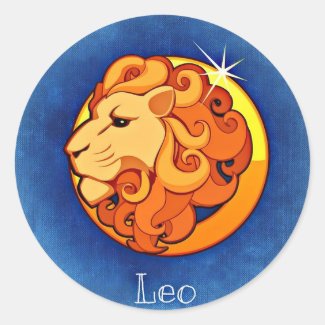 Date range: July 23 – August 22
Element: Fire
Quality: Fixed
Color: Gold, Yellow, Orange
Day: Sunday
Ruler: Sun
Lucky Numbers: 1, 3, 10, 19
Traits: Leos are compassionate, caring, warmhearted people but also be arrogant, self centered and stubborn.
Famous Leos: Jennifer Lopez, Barack Obama, Sandra Bullock, Daniel Radcliffe, Alfred Hitchcock, Ben Affleck, Mila Kunis. Shaun Mendes, Kylie Jenner, Cole Sprouse, Demi Lovato, Jennifer Lawrence, Tom Brady, Dua Lipa, Olivia Holt and Maia Mitchell, Paul Wesley, Chris Hemsworth.
August 7th Trivia
1789 – The United States Department of War is established.
1890 – Anna Månsdotter becomes the last woman in Sweden to be executed, for the Yngsjö murder.
1909 – Alice Huyler Ramsey and three friends are the first women to complete a transcontinental auto trip, taking 59 days to travel from New York, New York to San Francisco, California.
1960 – David Duchovny, tv actor best known for his role as Fox Mulder,  in The X Files was born in New York City, NY.
1975 – Charlize Theron, movie actress was born in Benoni, South Africa.
1978 – American President Jimmy Carter declares a federal emergency at Love Canal due to toxic waste that had been disposed of negligently.
1985 – Rick Genest, tattoo artist also known as Zombie Boy, was born in Canada.
1987 – Lynne Cox becomes first person to swim from the United States to the Soviet Union, crossing the Bering Strait from Little Diomede Island in Alaska to Big Diomede in the Soviet Union
Thank you to the sources for graphics and info for this post: Checkiday, Pixabay and Wiki.