All About August 8th
Holidays, Horoscope and Trivia
August 8th Holidays
International Cat Day
International Cat Day is a celebration which takes place on 8 August of every year. It was created in 2002 by the International Fund for Animal Welfare. It is a day to raise awareness for cats and learn about ways to help and protect them.

National CBD Day
National CBD Day takes place on August 8th. Cannabidiol (CBD) is a naturally occurring compound found in the resinous flower of cannabis, a plant with a rich history as a medicine going back thousands of years.  Learn about the benefits of CBD at https://www.magneticmag.com/

National Dollar Day
National Dollar Day is on August 8th and commemorates the day Congress established the US Monetary system in 1786. It wasn't until 1862 that the United States printed the first dollar bill. The first dollar bill featured Salmon P. Chase, President Lincoln's Secretary of Treasury.
National Frozen Custard Day
Archie and Elton Kohr invented frozen custard on Coney Island, New York in 1919. They found that adding egg yolks to ice cream created a smoother texture and helped the ice cream stay cold longer. Custard is usually made of cream, sugar and egg yolks. On their first weekend, the Kohr brothers sold 18,640 cones on the boardwalk. Later a frozen custard stand at the 1933 World's Fair in Chicago introduced the dessert to many more people. Following the fair, the dessert's popularity spread throughout the Midwest; Milwaukee, Wisconsin which became known as the "unofficial frozen custard capital of the world." To this day they have more frozen custard shops in the world.

Sneak Some Zucchini Onto Your Neighbor's Porch Day
Another holiday created byTom Roy at wellcat.com, National Sneak Some Zucchini Onto your Neighbor's Porch Day, is just that. If you garden and have some extra zucchinis or any veggie or fruit, then pass it around, gift the extras to your neighbors!
Odie Day
Odie Day celebrates the fictional not to smart dog from the famous Garfield comic strip created by the iconic cartoonist Jim Davis. August 8th is the  anniversary of the day he first appeared in the comic strip Garfield, in 1978.
The Date to Create
August 8th pushes you to be creative! Is there a project or craft you want to get started but haven't? Today get it started! Make something beautiful!
August 8th Horoscope Sign is Leo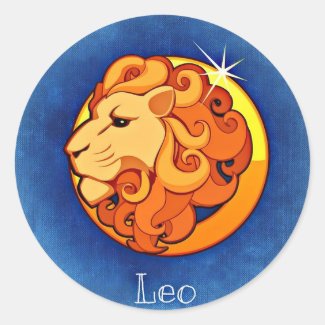 Date range: July 23 – August 22
Element: Fire
Quality: Fixed
Color: Gold, Yellow, Orange
Day: Sunday
Ruler: Sun
Lucky Numbers: 1, 3, 10, 19
Traits: Leos are compassionate, caring, warmhearted people but also be arrogant, self centered and stubborn.
Famous Leos: Jennifer Lopez, Barack Obama, Sandra Bullock, Daniel Radcliffe, Alfred Hitchcock, Ben Affleck, Mila Kunis. Shaun Mendes, Kylie Jenner, Cole Sprouse, Demi Lovato, Jennifer Lawrence, Tom Brady, Dua Lipa, Olivia Holt and Maia Mitchell, Paul Wesley, Chris Hemsworth
August 8th Trivia
1876 – Thomas Edison receives a patent for his mimeograph.
1937 – Dustin Hoffman, American actor and director was born in Los Angeles, CA.
1969 – Photographer Iain Macmillan takes the iconic photo that becomes the cover image of the Beatles' album Abbey Road at a London intersection.
1969 – The Manson Family commits the Tate murders.
1974 – President Richard Nixon, announces that he will resign from office effective noon the next day.
1985 – The #1 movie was, "Back to the Future."
1988 – Princess Beatrice of York was born in London, United Kingdom.
1998 – Shawn Mendes, Canadian singer-songwriter was born in Toronto, Canada.
2007 – An EF2 tornado goes through Kings County and Richmond County, New York, the most powerful tornado in New York  and the first in Brooklyn since 1889.
2017 – 2017 – Glen Campbell, American singer-songwriter, guitarist, and actor passed away.
Thank you to our sources for info and graphics, pixabay, checkiday and wiki.