All About August 9th
Holidays, Horoscope and Trivia
August 9th Holidays 
August 9th Horoscope Sign is Leo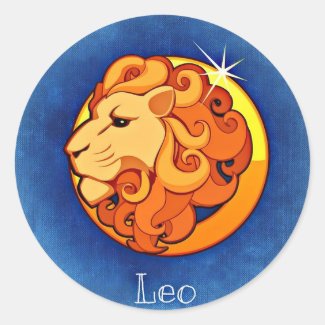 Date range: July 23 – August 22
Element: Fire
Quality: Fixed
Color: Gold, Yellow, Orange
Day: Sunday
Ruler: Sun
Lucky Numbers: 1, 3, 10, 19
Traits: Leos are compassionate, caring, warmhearted people but also be arrogant, self centered and stubborn.
Famous Leos: Jennifer Lopez, Barack Obama, Sandra Bullock, Daniel Radcliffe, Alfred Hitchcock, Ben Affleck, Mila Kunis. Shaun Mendes, Kylie Jenner, Cole Sprouse, Demi Lovato, Jennifer Lawrence, Tom Brady, Dua Lipa, Olivia Holt and Maia Mitchell, Paul Wesley, Chris Hemsworth
August 9th Trivia
1854 – Henry David Thoreau publishes Walden.
1930 – Betty Boop makes her debut in Dizzy Dishes.
1944 – The United States Forest Service and the Wartime Advertising Council release posters featuring Smokey Bear for the first time.
1944 – Sam Elliot, American actor was born in Sacramento, CA
1945 – An Atomic Bomb is dropped on the Japanese city of Nagasaki killing between 40 to 80 thousand people.
1957 – Melanie Griffith is an American actress was born in  New York City, NY.
1963 – Whitney Houston, American singer was born.
1967 – Deion Sanders, Former American football player was born in Fort Myers, FL.
1968 – Gillian Anderson, American-British film actress was born in Chicago, Il.
1970 – Chris Cuomo, American television journalist was born in Queens, NY.
1973 – Mars 7 is launched from the USSR.
1974 – Because of the Watergate scandal, Richard Nixon becomes the first President of the United States to resign from office.
1990 – Bill Skarsgård, Swedish Actor was born in Vällingby, Stockholm, Sweden.
1990 – Adelaide Kane, Australian actress was born in Claremont, Australia.
1995 – Anna Kendrick. American actress and singer was born in Portland, ME.
1995 –  Jerry Garcia. American singer-songwriter, guitarist passes away.
2014 – Michael Brown, an 18-year-old African American male in Ferguson, Missouri, was shot and killed by a Ferguson police officer after reportedly assaulting the officer and attempting to steal his weapon, sparking protests and unrest in the city.
2017 – North Korea reaches nuclear milestone and threatens strike on Guam.
2017 – Trump hits 200 days with 38 percent approval rating.
2018 –  California wildfires still burn out of control.
Thank you to our sources for information and graphics: Checkiday, Pixabay and Wiki.