All About December 10th
Holidays, Horoscope and Trivia
December 10th Holidays
Dewey Decimal System Day
The Dewey Decimal Classification was created by Melvil Dewey in 1873 and published in 1876. Today we honor him on his birthday which was December 10, 1851.

Festival for the Souls of Dead Whales
December 10 – This holiday seems to have been created to just reflect on whales, their important in society and then to honor their loss for various reasons. Some sites say it's an Eskimo related holiday but research hasn't validated that. If you have more info about this holiday please let us know. But if you'd like to do something to help whales then visit https://www.pacificwhale.org/.
Human Rights Day
December 10th honors the rights that everyone is entitled to as a human being – regardless of race, color, religion, sex, language, political or other opinion, national or social origin, property, birth or other status. Learn more at https://www.un.org/en/observances/human-rights-day.
National Lager Day
Lager is beer which has been brewed and conditioned at low temperature and is made with a bottom-fermenting yeast — a yeast that, when it's done fermenting, drops to the bottom of the tank. Ezmples: Bud Light, Coors Light, Budweiser and Miller Lite.

Nobel Prize Day
Nobel Prize Day falls on December 10th annually to honor the achievements of Alfred Bernhard Nobel, a Swedish engineer, chemist, entrepreneur, and philanthropist. Learn more about Nobel here: https://www.nobelprize.org/alfred-nobel/alfred-nobel-his-life-and-work/.

December 10th Zodiac Sign is Sagittarius
See who you are compatible with, what your colors are, what personality traits you might have and which famous celebrities share your Zodiac sign.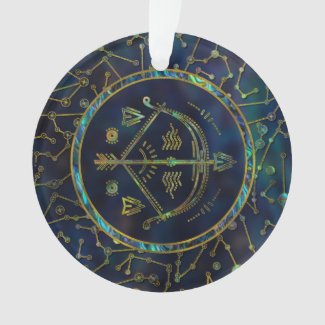 If you were born today then you are a Sagittarius..
Time period: November 22 – December 21
Element: Fire
Ruling planet: Jupiter
Symbol: Archer
Birthstones: Topaz, Turquoise, Tanzanite, Zircon, Citrine
Famous Sagittariuses:  Scarlett Johansson, Hailey Baldwin, Jaime Lee Curtis, Nicki Minaj, Brad Pitt, Taylor Swift, Katie Holmes, Miley Cyrus, Bill Nye, Bruce Lee,  Jimi Hendrix, Frank Sinatra, Ozzy Osborne, Nostradamus, Walt Disney, Woody Allen and Mark Twain.
December 10th Trivia
1520 – Martin Luther burns his copy of the papal bull Exsurge Domine outside Wittenberg's Elster Gate.
1768 – The first edition of the Encyclopædia Britannica is published. 
1799 – France adopts the metre as its official unit of length.
1817 – Mississippi becomes the 20th U.S. state.
1830 – Emily Dickinson, American poet was born in Amherst, MA.
1868 – The first traffic lights are installed, outside the Palace of Westminster in London.
1884 – Mark Twain's Adventures of Huckleberry Finn is published.
1901 – The first Nobel Prize ceremony is held in Stockholm on the fifth anniversary of Alfred Nobel's death.
1906 – U.S. President Theodore Roosevelt wins the Nobel Peace Prize for his role in the mediation of the Russo-Japanese War, becoming the first American to win a Nobel Prize.
1996 – The new Constitution of South Africa is promulgated by Nelson Mandela.
1948 – The Human Rights Convention is signed by the United Nations.
1957 – Michael Clarke Duncan, American actor was born in Chicago, Il.

1980 – Teyana Taylor, 

American actress was born in Harlem, New York City, NY.

1984 –  The song, "Out of Touch," by  Daryl Hall John Oates was #1 on the Hot 100 Billboard Charts.
1991 – The song, "Black or White," by Michael Jackson was #1 song on the Hot 100 Billboard Charts.
1985 – Raven-Symoné, American actress was born in Atlanta, GA.
2002 –  Olympic Champion skaters Ekaterina Gordeeva and  Ilia Kulik tie the knot in San Francisco.
2004 – Actress Ali Landry divorces "Saved by the Bell" actor Mario Lopez  due to irreconcilable differences only 2 weeks after being married.
2012  – Country music singer Wynonna Judd and "Highway 101" drummer Cactus Moser tie the knot in Leiper's Fork, Tennessee.
2017 – News reports that Mueller filing says Manafort violated gag order with Ukraine op-ed.
2019 – Pete Frates, Ice Bucket Challenge founder, has died at age 34 from an 8 year battle with ALS.
2020 – Moderna starts Phase 2/3 trial of Covid-19 vaccine in US adolescents, while in the UK some people have started having allergic reactions to the Covid vaccine.
2021 – Michael Nesmith, American musician, songwriter, actor, producer, and member of the pop rock band the Monkees passed away from natural causes at 78 years old. [Rolling Stone]
Personalized Letters from Santa
All About December 11th