All About December 11th
Holidays, Horoscope and Trivia
December 11th Holidays
December 11th Zodiac Sign is Sagittarius
See who you are compatible with, what your colors are, what personality traits you might have and which famous celebrities share your Zodiac sign.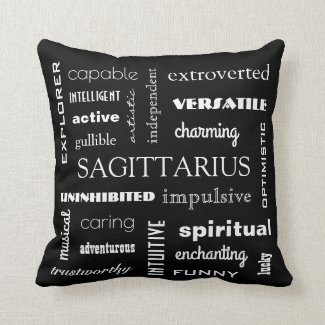 If you were born today then you are a Sagittarius.
Time period: November 22 – December 21
Element: Fire
Ruling planet: Jupiter
Symbol: Archer
Birthstones: Topaz, Turquoise, Tanzanite, Zircon, Citrine
Famous Sagittariuses:  Scarlett Johansson, Hailey Baldwin, Jaime Lee Curtis, Nicki Minaj, Brad Pitt, Taylor Swift, Katie Holmes, Miley Cyrus, Bill Nye, Bruce Lee,  Jimi Hendrix, Frank Sinatra, Ozzy Osborne, Nostradamus, Walt Disney, Woody Allen and Mark Twain.
December 11th Trivia
1816 – Indiana becomes the 19th U.S. state.
1907 – The New Zealand Parliament Buildings are almost completely destroyed by fire.
1931 – Rita Moreno, Actress was born in  Humacao, Puerto Rico.
1934 – Bill Wilson, co-founder of Alcoholics Anonymous, takes his last drink and enters treatment for the last time.
1940 – Donna Mills, American actress was born in  Chicago, IL.
1943 – John Kerry, Former United States Secretary of State was born in Fitzsimons Army Medical Center, Aurora, CO.
1944 – Teri Garr, American actress was born in  Lakewood, OH.
1954 – Jermaine Jackson, American singer-songwriter was born in  Gary, IN.
1958 – Nikki Sixx, bass guitarist and song writer for the popular band Motley Crue, was born in  San Jose, CA.
1962 – Arthur Lucas, convicted of murder, is the last person to be executed in Canada.
1964 – Che Guevara speaks at the United Nations General Assembly in New York City.
1972 – Apollo 17 becomes the sixth and last Apollo mission to land on the Moon.
1974 -Rey Mysterio, WWE Professional wrestler was born in Chula Vista, CA.
1974 – The song, "Kung Fu Fighting," by  Carl Douglas was the 1 song in the Hot 100 Billboard Charts.
1978 – Jimmy Burke commits the largest cash robbery (up to this time) in America, called the The Lufthansa heist.
1979 – Rider Strong, American actor was born in  San Francisco, CA.
1996 – Hailee Steinfeld, American actress was born in  Tarzana, Los Angeles, CA.
2008 – Bettie Page, American model passes away in California at age 85 after suffering  from a heart attack and getting pneumonia, her family agreed to disconnect her from life support.
2016 – Trump reportedly wants ExxonMobil CEO Rex Tillerson for secretary of state.
2016 –  U.S. will send 200 more troops to Syria to help combat ISIS.
2016 – Singer-songwriter Bob Dylan accepted his unexpected Nobel prize for literature Saturday with a written speech he sent to be delivered by United States Ambassador to Sweden Azita Raji. saying, ""If someone had ever told me that I had the slightest chance of winning the Nobel Prize, I would have to think that I'd have about the same odds as standing on the moon."
2017 – Disney's  Pixar hit Coco led the box office for the third straight weekend.
Personalized Letters from Santa