All About December 12th
Holidays, Horoscope and Trivia
December 12th Holidays
Festival of Unmentionable Thoughts
We are all guilty of having thoughts that surprise from time to time. Today, on December 12th we are urged to share them and see that everyone has these thoughts and you are not crazy.
Gingerbread House Day
It's almost Christmas, so buy up some gingerbread kits and get the family together to make some fun gingerbread houses. Visit here for the history of gingerbread and for a list of all gingerbread holidays.
National 12-hour Fresh Breath Day
Today on December 12th you are encouraged to do what you can to maintain a healthy mouth. Make an appointment for your annual cleaning, brush, floss, gargle.
National Ambrosia Day
December 12th – In Greek mythology, is the nectar of the gods, endowing strength and immortality to those who eat it. Not sure what their recipe was but nowadays it is a salad made of fruits like oranges, pineapple and coconut mixed in whipped cream. Here's a recipe for you to try out: https://www.mybakingaddiction.com/ambrosia-salad-recipe/.
Unmentionable Thoughts Day
I know it is also Unmentionable Thoughts Day today too, but put those away because this day doesn't celebrate what it sounds like. It was actually started when Franky Hyle had an idea to start a club, in 1972 that urged people to call people they hadn't talked to in a long time every December 12th, called the ding-a-ling club. The definition of a ding-a-ling is someone who "hears a bell" in their head. So if you have an old friend or a family member you haven't talked to in awhile please give them a call and say hi today!
National Poinsettia Day
December 12th – This holiday was created by The House of Representatives in 2002, to honor the father of the poinsettia industry, Paul Ecke on the anniversary of his death.  Joel Roberts Poinsett, an American botanist and the first U.S. Minister to Mexico first brought Poinsettia to the US in 1825, but it was in the early 1920s that Paul Ecke, a second-generation farmer in California, discovered a grafting technique that caused the seedlings to branch. He later founds ways to market and ship them making them much more popular.But if you wonder why Poinsettias are related to Christmas, it's because in the 16th-century, in Mexico, there is a legend about a girl who wanted to celebrate Jesus's birthday. She was poor and had no gift to offer Jesus. She saw an angel who told her to give any gift she could with love and that was all that mattered. So she gathered weeds from the side of the road and placed them in the manger. Her weeds bloomed into beautiful red stars, we now call Poinsettias.
Memes to Share on Social Media
December 12th Zodiac Sign is Sagittarius
See who you are compatible with, what your colors are, what personality traits you might have and which famous celebrities share your Zodiac sign.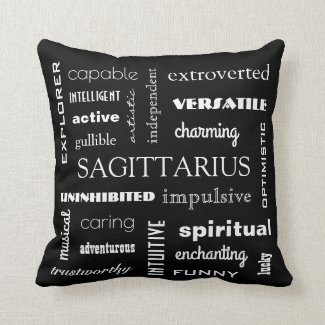 If you were born today then you are a Sagittarius.
Time period: November 22 – December 21
Element: Fire
Ruling planet: Jupiter
Symbol: Archer
Birthstones: Topaz, Turquoise, Tanzanite, Zircon, Citrine
Famous Sagittariuses:  Scarlett Johansson, Hailey Baldwin, Jaime Lee Curtis, Nicki Minaj, Brad Pitt, Taylor Swift, Katie Holmes, Miley Cyrus, Bill Nye, Bruce Lee,  Jimi Hendrix, Frank Sinatra, Ozzy Osborne, Nostradamus, Walt Disney, Woody Allen and Mark Twain.
December 12th Trivia
1479 – Jews are expelled from Schlettstadt Alsace by Emperor Frederick III.
1787 –  Pennsylvania becomes 2nd state to ratify US constitution.
1792 – In Vienna, Ludwig van Beethoven (22) receives 1st lesson in music composition  from Franz Joseph Haydn.
1800 – Washington, D.C., established as the capital of the United States of America.
1874 – Hawaii King David Kalakaua is 1st king to visit the US as guest of Ulysses S. Grant at 1st US state dinner at the White House.
1899 – The first case of plague happens in Oahu, Hawaii.
1901 –  Guglielmo Marconi sends the first transatlantic radio signal, from Poldhu in Cornwall to Newfoundland, Canada.
1915 – Frank Sinatra, American singer was born in   Hoboken, NJ.
1923 – Price is Right Talk Show Host, Bob Barker, was born in Darrington, WA.
1941 – In horrible history, the German occupying army do a house search in Paris looking for Jews per Hitler's orders.
1946 – 'Tide' detergent introduced for first time.
1955 – The  first prototype of hovercraft patented by British engineer Christoper Cockerell.
1961 – Adolf Eichmann is found guilty of war crimes in Israel.
1963 – Argentina asks for extradition of ex-President Juan Perón.
1963 – Frank Sinatra Jr is returned after being kidnapped.
1961 – Martin Luther King Jr. & 700 demonstrators are arrested in Albany, Georgia.
1964 – Shooting begins for "Star Trek" pilot "The Cage" (Menagerie).
1970 – Jennifer Connelly, American actress was born in Cairo, NY.
1975 – Mayim Bialik, American actress was born in  San Diego, CA.
1977 – The  movie "Saturday Night Fever", a film starring John Travolta, premieres in NYC.
1985 – NASA launches space vehicle S-207.
1988 – 3 trains collide in London, killing 40 people.
1988 "Rain Man" directed by Barry Levinson and starring Dustin Hoffman and Tom Cruise premieres in New York.
1988 – Sandra Miller of Queens sues Mike Tyson for sexual harassment.
1992 – A 6.8-7.5 earthquake strikes Flores Island causing a tsunami that kills 3,000 people.
1997 A judge sentences Autumn Jackson, who claims to be Bill Cosby's daughter, to 26 months for trying to extort $40 million from him.
2001 – Winona Ryder is arrested on shoplifting charges in Beverly Hills, California.
2017 – Doug Jones wins the 2017 US Senate special election in Alabama, becoming the first Democrat to win a Senate seat in Alabama since 1992.
2021 – American writer Anne Rice, author of the novel Interview with the Vampire, has died at the age of 80 due to complications resulting from a stroke. [Her son on Twitter]

Personalized Postcards from Santa