All About December 12th
Holidays, Horoscope and Trivia
December 12th Holidays
December 12th Zodiac Sign is Sagittarius
See who you are compatible with, what your colors are, what personality traits you might have and which famous celebrities share your Zodiac sign.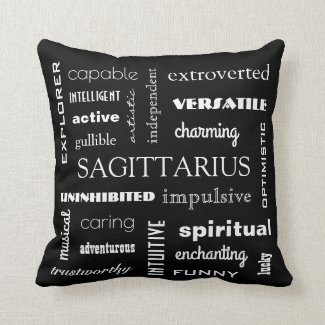 If you were born today then you are a Sagittarius.
Time period: November 22 – December 21
Element: Fire
Ruling planet: Jupiter
Symbol: Archer
Birthstones: Topaz, Turquoise, Tanzanite, Zircon, Citrine
Famous Sagittariuses:  Scarlett Johansson, Hailey Baldwin, Jaime Lee Curtis, Nicki Minaj, Brad Pitt, Taylor Swift, Katie Holmes, Miley Cyrus, Bill Nye, Bruce Lee,  Jimi Hendrix, Frank Sinatra, Ozzy Osborne, Nostradamus, Walt Disney, Woody Allen and Mark Twain.
December 12th Trivia
1479 – Jews are expelled from Schlettstadt Alsace by Emperor Frederick III.
1787 –  Pennsylvania becomes 2nd state to ratify US constitution.
1792 – In Vienna, Ludwig van Beethoven (22) receives 1st lesson in music composition  from Franz Joseph Haydn.
1800 – Washington, D.C., established as the capital of the United States of America.
1874 – Hawaii King David Kalakaua is 1st king to visit the US as guest of Ulysses S. Grant at 1st US state dinner at the White House.
1899 – The first case of plague happens in Oahu, Hawaii.
1901 –  Guglielmo Marconi sends the first transatlantic radio signal, from Poldhu in Cornwall to Newfoundland, Canada.
1915 – Frank Sinatra, American singer was born in   Hoboken, NJ.
1923 – Price is Right Talk Show Host, Bob Barker, was born in Darrington, WA.
1941 – In horrible history, the German occupying army do a house search in Paris looking for Jews per Hitler's orders.
1946 – 'Tide' detergent introduced for first time.
1955 – The  first prototype of hovercraft patented by British engineer Christoper Cockerell.
1961 – Adolf Eichmann is found guilty of war crimes in Israel.
1963 – Argentina asks for extradition of ex-President Juan Perón.
1963 – Frank Sinatra Jr is returned after being kidnapped.
1961 – Martin Luther King Jr. & 700 demonstrators are arrested in Albany, Georgia.
1964 – Shooting begins for "Star Trek" pilot "The Cage" (Menagerie).
1970 – Jennifer Connelly, American actress was born in Cairo, NY.
1975 – Mayim Bialik, American actress was born in  San Diego, CA.
1977 – The  movie "Saturday Night Fever", a film starring John Travolta, premieres in NYC.
1985 – NASA launches space vehicle S-207.
1988 – 3 trains collide in London, killing 40 people.
1988 "Rain Man" directed by Barry Levinson and starring Dustin Hoffman and Tom Cruise premieres in New York (Best Picture 1989)
1988 – Sandra Miller of Queens sues Mike Tyson for sexual harassment.
1992 – A 6.8-7.5 earthquake strikes Flores Island causing a tsunami that kills 3,000 people.
1997 A judge sentences Autumn Jackson, who claims to be Bill Cosby's daughter, to 26 months for trying to extort $40 million from him.
2001 – Winona Ryder is arrested on shoplifting charges in Beverly Hills, California.
2017 – Doug Jones wins the 2017 US Senate special election in Alabama, becoming the first Democrat to win a Senate seat in Alabama since 1992.

Personalized Postcards from Santa