All About December 13th
Holidays, Horoscope and Trivia
December 13th Holidays
National Cocoa Day
Today, December 13th is National Cocoa Day so we hope you are ready for some warm chocolatey goodness on this cold winter day!
National Day of the Horse
On November 18, 2004, United States Senate Resolution 452 recognized December 13th as the National Day of the Horse. The day was established to encourage U.S. citizens to be mindful of the contribution of horses to the economy, history, and character of the United States. Learn more at https://thehorse.com/113977/dec-13-is-the-national-day-of-the-horse/.

National Violin Day
This day was created to honor the violin, also known as the fiddle, National Violin Day on December 13th celebrates the bow stringed instrument. Is the song, "Thanks God I'm a Country Boy," by John Denver running through anyone's heads now?
Pick a Pathologist Pal Day
Thomas and Ruth Roy at Wellcat.com created Pick A Pathologist Day, to urge us to remember, that tomorrow is never promised. Make the best of today. ♥

Memes to Share on Social Media
December 13th Zodiac Sign is Sagittarius
See who you are compatible with, what your colors are, what personality traits you might have and which famous celebrities share your Zodiac sign.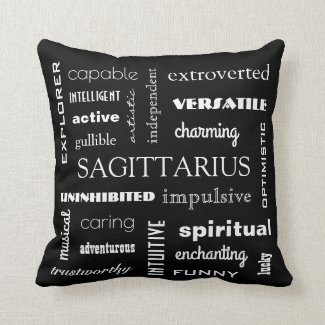 If you were born today then you are a Sagittarius.
Time period: November 22 – December 21
Element: Fire
Ruling planet: Jupiter
Symbol: Archer
Birthstones: Topaz, Turquoise, Tanzanite, Zircon, Citrine
Famous Sagittariuses: Scarlett Johansson, Hailey Baldwin, Jaime Lee Curtis, Nicki Minaj, Brad Pitt, Taylor Swift, Katie Holmes, Miley Cyrus, Bill Nye, Bruce Lee, Jimi Hendrix, Frank Sinatra, Ozzy Osborne, Nostradamus, Walt Disney, Woody Allen and Mark Twain.
December 13th Trivia
1787 – Pennsylvania becomes the second state to ratify the United States Constitution.
1818 – Mary Todd Lincoln, Former First Lady of the United States was born in Lexington, KY.
1870 – Joseph H. Rainey of South Carolina becomes the second black U.S. congressman, the first being Hiram Revels.
1897 – Belo Horizonte, the first planned city in Brazil, is founded.
1925 – Dick Van Dyke, American actor was born in West Plains, MO.
1948 – Ted Nugent, American singer was born in Redford, MI.
1957 – Steve Buscemi, American actor was born in New York City, NY.
1961 – The song, The Lion Sleeps Tonight," by The Tokens was #1 on the Hot 100 Billboards.
1967 – Jamie Foxx, American actor was born in , Terrell, TX.
1988 – The song, "Look Away," by Chicago was #1 on the Hot 100 Billboard.
1989 – Taylor Swift, American singer-songwriter was born in Reading, PA.
2001 – Oscar winning-actress Kate Winslet divorces assistant film director Jim Threapleton due to unreasonable behavior after 3 years of marriage.
2003 – Italian operatic tenor Luciano Pavarotti marries Nicoletta Mantovani at Modena Italy's Teatro Comunale.
2011 – The song, "We Found Love," by Rihanna Featuring Calvin Harris was #1 on the Hot 100 Billboard.
2015 – Paris Agreement relating to United Nations Framework Convention on Climate Change is adopted.
2016 – Alan Thicke, Canadian actor, singer-songwriter (Thicke of the Night, Growing Pains), dies at 69 from an aortic dissection.
2017 – Doug Jones wins the 2017 US Senate special election in Alabama, becoming the first Democrat to win a Senate seat in Alabama since 1992.
Make sure to check out our Letters from Santa in our Gift Shop!
Tomorrow – December 14th Holidays, Horoscope and History