All About December 14th
Holidays, Horoscope and Trivia
Welcome to Time for the Holidays where each day we discuss the day's holidays, horoscope and history.
December 14th Holidays 
Free Shipping Day
National Free Shipping Day was created by internet entrepreneur Luke Knowles after running his own free shipping-focused website. Now many businesses join in so if you are behind on your holiday shipping, today might be a good day to grab a couple things online!

Monkey Day
Monkey Day is an unofficial international holiday celebrated on December 14th. The holiday was created in 2000 by artists Casey Sorrow and Eric Millikin when they were art students at Michigan State University. . Sorrow jokingly scribbled Monkey Day on a friend's calendar, and they celebrated it with some fellow students. It caught on and now it is supported by National Geographic, the Smithsonian and other important foundations across the world. If you are looking for a monkey foundation to support, you can start here: https://vervet.za.org/.
National Bouillabaisse Day
Bouillabaisse is a traditional Provençal fish stew originating in the port city of Marseille. And today on December 14th you are encouraged to give it a try. Here is a recipe to help you get started: https://www.simplyrecipes.com/recipes/bouillabaisse/.

Roast Chestnuts Day
Chestnuts roasting on an open fire…. we have all heard the song, but have you ever actually done it? Here are a couple ways to celebrate today. https://tipjunkie.com/roast-chestnuts-day/
Memes to share on Social Media
December 14th Zodiac Sign is Sagittarius
See who you are compatible with, what your colors are, what personality traits you might have and which famous celebrities share your Zodiac sign.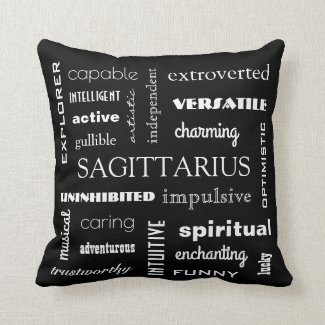 If you were born today then you are a Sagittarius.
Time period: November 22 – December 21
Element: Fire
Ruling planet: Jupiter
Symbol: Archer
Birthstones: Topaz, Turquoise, Tanzanite, Zircon, Citrine
Famous Sagittariuses:  Scarlett Johansson, Hailey Baldwin, Jaime Lee Curtis, Nicki Minaj, Brad Pitt, Taylor Swift, Katie Holmes, Miley Cyrus, Bill Nye, Bruce Lee,  Jimi Hendrix, Frank Sinatra, Ozzy Osborne, Nostradamus, Walt Disney, Woody Allen and Mark Twain.
December 14th Trivia
1799 – The first president of the United States, founding father and revolutionary war hero George Washington dies at the age of 67 in Mount Vernon, Virginia.
1819 – Alabama becomes the 22nd U.S. state.
1903 – The Wright brothers make their first attempt to fly with the Wright Flyer at Kitty Hawk, North Carolina, but would first actually fly 3 days later.
1946 – Patty Duke, American actress was born in Queens, NYC, NY.
1960 – James Comey, Former FBI  Director, was born in  Yonkers, NY.
1962 – NASA's Mariner 2 becomes the first spacecraft to fly by Venus.
1969 – Natascha McElhone, British actress was born in Surrey, United Kingdom.
1982 – The most popular country song was, "Redneck Girl," by  The Bellamy Brothers.
1983 – The song, "Say Say Say," by  Paul McCartney And Michael Jackson was #1 on the Hot 100 Billboard.
1985 – The #1 song on the Hot 100 Billboard was, "Broken Wings," by Mr. Mister.
1988 – Vanessa Hudgens, American actress was born in  Salinas, CA.
1999 – Torrential rains cause flash floods in Vargas, Venezuela, resulting in tens of thousands of deaths.
2003 – The most poplar song was, "Here Without You," by  3 Doors Down.
2012 – Twenty-eight people, including the gunman, are killed in Sandy Hook, Connecticut known as the Sandy Hook Elementary School shooting.
2020 – Sandra Lindsay, an ICU nurse in New York, is among first in US to receive a coronavirus vaccine. [NBC]
Personalized Letters from Santa