All About December 15th
Holidays, Horoscope and Trivia
Hello and welcome to Time for the Holidays where we discuss the daily holidays, horoscope and history. 
December 15th Holidays
Bill of Rights Day
The Bill of Rights was ratified on December 15, 1791. Today, we recognize December 15 as Bill of Rights Day. Visit here to learn more: https://www.uscis.gov/citizenship/resources-for-educational-programs/bill-of-rights-day.

Cat Herders' Day
We all know how hard it is to try to corner a cat. So wellcat.com created this holiday to honor all the people who's jobs or life is as hard as herding cats.
International Tea Day
Today on December 15th we celebrate the most popular drink in the world.. no not coffee, no not coca cola, no not beer.. but tea! Today, we celebrate tea! There is two International Tea Days for some reason. May 21st is the other.
National Cupcake Day
Today on December 15th you are encouraged to eat a cupcake! So here is a recipe for Homemade Vanilla Cupcakes: https://www.recipetineats.com/vanilla-cupcakes/. Also learn more about cupcake trivia here.
National Lemon Cupcake Day
December 15th – You know how to celebrate this one! Yum! Here is a recipe to help you get started: https://sallysbakingaddiction.com/homemade-lemon-cupcakes-with-vanilla-frosting/.
National Wear Your Pearls Day
 DeAnna Bookert, had a career in corporate offices, when she realized she found something that was more important to her: sharing her love of Jesus Christ and of her fellow man through inspirational speaking and writing. She created this holiday, to urge people to find that inner grain of sand inside their soul, and turn it into a jewel. 

Holidays Memes to Share on Social Media
Daily Holiday Merch
December 15th Zodiac Sign is Sagittarius
See who you are compatible with, what your colors are, what personality traits you might have and which famous celebrities share your Zodiac sign.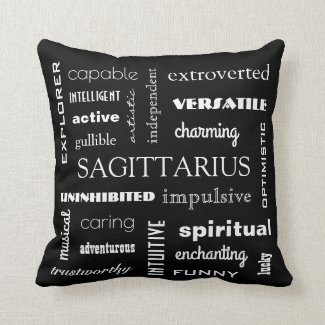 If you were born today then you are a Sagittarius.
Time period: November 22 – December 21
Element: Fire
Ruling planet: Jupiter
Symbol: Archer
Birthstones: Topaz, Turquoise, Tanzanite, Zircon, Citrine
Famous Sagittariuses:  Scarlett Johansson, Hailey Baldwin, Jaime Lee Curtis, Nicki Minaj, Brad Pitt, Taylor Swift, Katie Holmes, Miley Cyrus, Bill Nye, Bruce Lee,  Jimi Hendrix, Frank Sinatra, Ozzy Osborne, Nostradamus, Walt Disney, Woody Allen and Mark Twain.
December 15th Trivia
This list shows the good, the bad and the very ugly, of all the things that happened on December 15th. You will learn about everything that happened on today from celebrity birthdays, to space program landings, to tragic history.
1933 – Actor Gary Cooper  marries actress Veronica Balfe  in Park Avenue, New York City.
1939 – Gone with the Wind premieres at Loew's Grand Theatre in Atlanta, Georgia, United States.
1941 – German troops murder over 15,000 Jews at Drobytsky Yar, a ravine southeast of the city of Kharkiv during the Holocaust in Ukraine.
1944 –  Country music star Hank Williams married Audrey Sheppard.
1949 – Don Johnson, American actor was born in Flat Creek Township, MO.
1950 – The song, "Heartaches By The Number," by  Guy Mitchell was the #1 song on the Hot 100 Billboard.
1960 – Richard Pavlick is arrested for plotting to assassinate U.S. President-Elect John F. Kennedy.
1961 – Adolf Eichmann is given the death sentence after being found guilty by an Israeli court of 15 criminal charges, including charges of crimes against humanity, crimes against the Jewish people, and membership of an outlawed organization.
1965 – Project Gemini: Gemini 6A, crewed by Wally Schirra and Thomas Stafford, is launched from Cape Kennedy, Florida.
1970 – Soviet spacecraft Venera 7 successfully lands on Venus. It is the first successful soft landing on another planet.
1970 – The song, "The Tears Of A Clown," by Smokey Robinson & The Miracles was the #1 song on the Hot 100 Billboards.
1972 – The Poseidon Adventure was the #1 movie.
1973 – John Paul Getty III, grandson of American billionaire J. Paul Getty, is found alive near Naples, Italy, after being kidnapped by an Italian gang on July 10.
1973 – The American Psychiatric Association votes 13–0 to take homosexuality off its official list of psychiatric disorders, the DSM-II.
1979 – Adam Brody, American actor was born in  San Diego, CA.
1984 – The song,  "Nobody Loves Me Like You Do," by Anne Murray & Dave Loggins was the #1 country song on the Billboard Charts.
1984 – Singer and actress Olivia Newton-John marries actor Matt Lattanzi.
1984 – Academy Award-winning actress Sally Field weds her second husband Alan Greisman.
1985 – Rocky's Actor Sylvester Stallone weds his costar from "Rocky IV" actress Brigitte Nielsen  in Beverly Hills, California.
1985 – The #1 movie was Rocky IV.
1989 – Actor and director George Clooney marries actress Talia Balsam in Las Vegas.
1990 – Singer Rocker Rod Stewart marries supermodel Rachel Hunter.
1990 Actress Natasha Richardson marrries producer Robert Fox.
2001 – The Leaning Tower of Pisa reopens after 11 years and $27,000,000 spent to stabilize it, without fixing its famous lean.
2008 –  Iconic Pop singer Madonna divorces film director Guy Ritchie due to unreasonable behavior after being married for 8 years.
2010 – A boat carrying 90 asylum seekers crashes into rocks off the coast of Christmas Island, Australia, killing 48 people.
2017 – The 6.5Mw  Java earthquake struck the Java Island in the city of Tasikmalaya. 4 confirmed deaths, 36 injured, and 200 displaced.
Personalized Veteran Christmas Ornaments