All About December 16th
Holidays, Horoscope and Trivia
December 16th Holidays
Barbie and Barney Backlash Day
December 16th – Barbie and Barney Backlash Day was created by Thomas and Ruth Roy at Wellcat.com. Their intent was for parents to take a break from Barbie and Barney and any annoying show or toy that has filled their day to day lives.

Boston Tea Party Day
The Boston Tea Party was an American political and mercantile protest by the Sons of Liberty in Boston, Massachusetts, on December 16, 1773. Learn more about it at https://www.britannica.com/event/Boston-Tea-Party.

National Chocolate Covered Anything Day
Today on December 16th, we are encouraged to try something dipped in chocolate. What is your favorite thing to dip in chocolate?
Stupid Toy Day
So December 16th really seems to have a vendetta against toys. Besides Barbie and Barney Backlash Day, it is also a day to reflect back on all the stupid toys you were given as gifts when you were a child. Do you have a favorite stupid toy?
December 16th Zodiac Sign is Sagittarius
See who you are compatible with, what your colors are, what personality traits you might have and which famous celebrities share your Zodiac sign.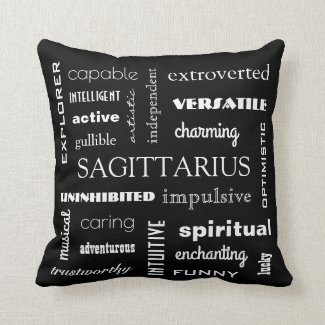 If you were born today then you are a Sagittarius.
Time period: November 22 – December 21
Element: Fire
Ruling planet: Jupiter
Symbol: Archer
Birthstones: Topaz, Turquoise, Tanzanite, Zircon, Citrine
Famous Sagittariuses:  Scarlett Johansson, Hailey Baldwin, Jaime Lee Curtis, Nicki Minaj, Brad Pitt, Taylor Swift, Katie Holmes, Miley Cyrus, Bill Nye, Bruce Lee,  Jimi Hendrix, Frank Sinatra, Ozzy Osborne, Nostradamus, Walt Disney, Woody Allen and Mark Twain.
December 16th Trivia
1431 – Henry VI of England is crowned King of France at Notre Dame in Paris.
1843 – The discovery of octonions by John T. Graves, who denoted them with a boldface O, was announced to his mathematician friend William Hamilton, discoverer of quaternions, in a letter on this date.
1901 – Beatrix Potter privately publishes The Tale of Peter Rabbit.
1930 – Bank robber Herman Lamm and members of his crew are killed by a 200-strong posse, following a botched bank robbery, in Clinton, Indiana.
1937 – Theodore Cole and Ralph Roe attempt to escape from the American federal prison on Alcatraz Island in San Francisco Bay; neither is ever seen again.
1960 – A United Airlines Douglas DC-8 and a TWA Lockheed Super Constellation collide over Staten Island, New York and crash, killing all 128 people aboard both aircraft and six more on the ground.
1963 – Benjamin Bratt, American actor and producer was born in San Francisco, California.
1973 – The song, "The Most Beautiful Girl," by Charlie Rich was the #1 song on the Billboard Charts.
1982 –  The movie, "Tootsie," starring Dustin Hoffman was the #1 movie.
1985 – Paul Castellano and Thomas Bilotti are shot dead on the orders of John Gotti, who assumes leadership of New York's Gambino crime family.
1987 – Eddie Murphy's, "Raw," was the #1 movie.
1988 – The song, "Look Away," by Chicago was #1 on the Billboard Charts.
1988 – Anna Popplewell, Film actress was born in  London, United Kingdom.
1993 – Jyoti Kisange Amge,  an Indian woman and actress known for being the world's smallest living woman according to Guinness World Records, was born in Nagpur, India,
1995  – The #1 country song on the Billboard Charts was, "Tall, Tall Trees," by Alan Jackson.
2000 – The December 2000 Tuscaloosa tornado, an F4 tornado, kills 11 and injures over 125 others in Tuscaloosa, Alabama.
2019 – Experts at the University of Oklahoma believe they have found a possible mass grave site from the 1921 Tulsa Race Massacre.
Ugly Christmas Sweater Buttons