All About December 17th
Holidays, Horoscope and Trivia
December 17th Holidays
National Maple Syrup Day
Today on December 17th we celebrate Maple Syrup. Tell us if you have  favorite!
Pan American Aviation Day aka Wright Brothers Day
December 17th commemorates  the first successful flights in a heavier-than-air, mechanically propelled airplane, the Wright Flyer, that were made by Orville and Wilbur Wright on December 17, 1903, near Kitty Hawk, North Carolina.

Memes to Share on Social Media
December 17th Zodiac Sign is Sagittarius
See who you are compatible with, what your colors are, what personality traits you might have and which famous celebrities share your Zodiac sign.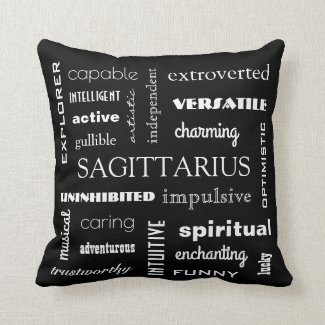 If you were born today then you are a Sagittarius.
Time period: November 22 – December 21
Element: Fire
Ruling planet: Jupiter
Symbol: Archer
Birthstones: Topaz, Turquoise, Tanzanite, Zircon, Citrine
Famous Sagittariuses:  Scarlett Johansson, Hailey Baldwin, Jaime Lee Curtis, Nicki Minaj, Brad Pitt, Taylor Swift, Katie Holmes, Miley Cyrus, Bill Nye, Bruce Lee,  Jimi Hendrix, Frank Sinatra, Ozzy Osborne, Nostradamus, Walt Disney, Woody Allen and Mark Twain.
December 17th Trivia
1790 – The Aztec calendar stone is discovered at El Zócalo, Mexico City.
1835 – The second Great Fire of New York destroys 50 acres (200,000 square meters) of New York City's Financial District.
1837 – A fire in the Winter Palace of Saint Petersburg kills 30 guards.
1865 – First performance of the Unfinished Symphony by Franz Schubert.
1892 – First issue of Vogue is published.
1903 – The Wright brothers make the first controlled powered, heavier-than-air flight in the Wright Flyer at Kitty Hawk, North Carolina.
1919 -The movie, "Hawthorne of the U.S.A.," was the #1 movie.
1936 – Pope Francis was born in Flores, Buenos Aires, Argentina.
1943 – All Chinese are again permitted to become citizens of the United States upon the repeal of the Act of 1882 and the introduction of the Magnuson Act.
1951 – The American Civil Rights Congress delivers "We Charge Genocide" to the United  Nations.
The song, "Heartaches By The Number," by  Guy Mitchell was #1 on the Hot 100
1967 – Harold Holt, Prime Minister of Australia, disappears while swimming near Portsea, Victoria, and is presumed drowned.
1969 – The United States Air Force supposedly closes its study of UFOs known as Project Blue Book.
1974 – Sarah Paulson, American actress, known for her roles on American Horror Story, was born in Tampa Florida.
1978 – The song, "You Don't Bring Me Flowers," by  Barbra Streisand & Neil Diamond is #1 on the Hot 100 Billboards.
1981 – The movie, "Sharky's Machine," with Burt Reynolds was the #1 movie.
1993 –  Businessman Donald Trump  weds former model Marla Maples  at Trump Plaza Hotel.
1996 – The song, "Un-Break My Heart," by  Toni Braxton was #1 on the Hot 100 Billboards.
1999 – The movie, "Stuart Little," was the #1 movie.
2003 – SpaceShipOne, piloted by Brian Binnie, makes its first powered and first supersonic flight.
2016 – Henry Heimlich, American doctor who invented the, "Heimlich Maneuver," passes away from a heart attack.
2018 – Astronomers have found the most distant dwarf planet in the solar system to date,   a pink dwarf planet called 2018 VG18 in which they nicknamed, "Farout."
2018 – Penny Marshall died in Los Angeles from complications of diabetes on December 17, 2018, at the age of 75.
Happy Hanukkah to You!