All About December 18th
Holidays, Horoscope and Trivia
December 18th Holidays
December 18th Zodiac Sign is Sagittarius
See who you are compatible with, what your colors are, what personality traits you might have and which famous celebrities share your Zodiac sign.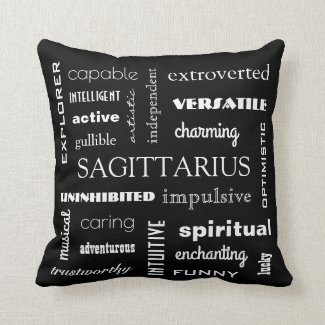 If you were born today then you are a Sagittarius.
Time period: November 22 – December 21
Element: Fire
Ruling planet: Jupiter
Symbol: Archer
Birthstones: Topaz, Turquoise, Tanzanite, Zircon, Citrine
Famous Sagittariuses:  Scarlett Johansson, Hailey Baldwin, Jaime Lee Curtis, Nicki Minaj, Brad Pitt, Taylor Swift, Katie Holmes, Miley Cyrus, Bill Nye, Bruce Lee,  Jimi Hendrix, Frank Sinatra, Ozzy Osborne, Nostradamus, Walt Disney, Woody Allen and Mark Twain.
What do these celebrities have in common?
December 18th Trivia
1787 – New Jersey becomes the third state to ratify the U.S. Constitution.
1865 – US Secretary of State William Seward proclaims the adoption of the Thirteenth Amendment, prohibiting slavery throughout the USA.
1915  – The 28th US President Woodrow Wilson, marries his second wife Edith Bolling Galt, a descendant of native American Pocahontas.
1917 – The movie, "The Little Princess," was #1.
1932 Civil rights activist Rosa Parks (19) weds Raymond Parks (29) in Montgomery, Alabama.
1943 – Keith Richards, Musician known for being in the band,, 'The Rolling Stones," was born in Dartford, United Kingdom.
1946 – Steven Spielberg, American filmmaker was born in Cincinnati, Oh.
1954 – Ray Liotta, American actor was born in Newark, NJ,
1958 – Project SCORE, the world's first communications satellite, is launched.
1963 – Brad Pitt, American actor was born in  Shawnee, OK,
1964 – Stone Cold Steve Austin, American professional wrestler was born in Austin, TX.
1970 – DMX, American rapper was born in Mount Vernon, NY.
1974 – "The Godfather Part II," was the #1 movie.
1975 – Sia, Australian singer-songwriter was born in Adelaide, Australia.
1978 – Katie Holmes, American actress was born in Toledo, OH.
1980 – Christina Aguilera, American singer-songwriter was born in Staten Island, New York City, NY.
1984 – Actress Jamie Lee Curtis marries actor Christopher Guest in New York.
1989 – "We Didn't Start The Fire," by  Billy Joel was the #1 song on the Hot 100 Billboard.
1996 –  "Un-Break My Heart," by Toni Braxton was the #1 song on the Hot 100 Billboard.
2019 – The House approved two articles of impeachment against President Trump, making him the third president in history to face removal by the Senate. [NYTimes]