All About December 19th
Holidays, Horoscope and Trivia
Happy December 19th! Today we will go over the day's holidays and the history behind them. Next we will go over December 19th's horoscope sign which is Capricorn. Then we will list some fun trivia about December 19th such as historical events, celebrity birthdays, popular songs and movies.
December 19th Holidays
Holly Day
Dec. 19th is Holly Day, an annual occasion created by the Queen of Holidays that celebrates everything Holly. So whether you decide to celebrate the plant, Buddy Holly or Holly Golightly who is the main character of Truman Capote's 1958 novella Breakfast at Tiffany's, we wish you a Happy Holly Day!

Look for an Evergreen Day
December 19th – Look for an Evergreen Day was originally established by the National Arborist Association. They encouraged you to go out and see the beauty in evergreens. Not just to chop one down for Christmas's sake, but to truly get out and see their beauty in nature.
National Hard Candy Day
December 19th – Hard candy is traditionally sugar with flavoring and colors added heated up to 320 degrees Fahrenheit. Once heated sugar turns hard and thus the hard candy. So it's the perfect time of the year to go out and buy some lollipops, candy canes and other fun hard candies to stuff those stockings with!
National Oatmeal Muffin Day
On December 19th you are encouraged to give oatmeal muffins a whirl so here is a recipe to get you started: Easy Oatmeal Muffins.
Here's some Memes to Share on So
December 19th Zodiac Sign is Sagittarius
See who you are compatible with, what your colors are, what personality traits you might have and which famous celebrities share your Zodiac sign.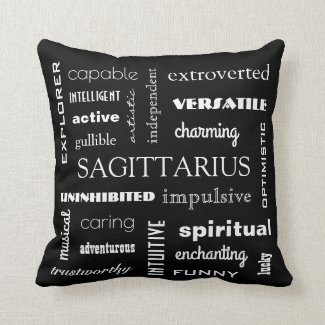 If you were born today then you are a Sagittarius.
Time period: November 22 – December 21
Element: Fire
Ruling planet: Jupiter
Symbol: Archer
Birthstones: Topaz, Turquoise, Tanzanite, Zircon, Citrine
Famous Sagittariuses:  Scarlett Johansson, Hailey Baldwin, Jaime Lee Curtis, Nicki Minaj, Brad Pitt, Taylor Swift, Katie Holmes, Miley Cyrus, Bill Nye, Bruce Lee,  Jimi Hendrix, Frank Sinatra, Ozzy Osborne, Nostradamus, Walt Disney, Woody Allen and Mark Twain.
What do these Celebrities have in common?
December 19th Trivia
1907 – Two hundred thirty-nine coal miners die in the Darr Mine Disaster in Jacobs Creek, Pennsylvania.
1912 – William Van Schaick, captain of the steamship General Slocum which caught fire  and killed over one thousand people, is pardoned by U.S. President William Howard Taft after three-and-a-half-years in Sing Sing prison.
1924 – German serial killer Fritz Haarmann is sentenced to death.
1956 – Irish-born physician John Bodkin Adams is arrested in connection with the suspicious deaths of more than 160 patients. Eventually he is convicted only of minor charges even though it's suspected that he is a serial killer, with 160 patients dying in mysterious ways.
1961 – Reggie White, American football player and wrestler was born in Chattanooga, Tennessee.
1963 – Jennifer Beals, American actress was born in Chicago, Il.
1967 – Criss Angel, American magician was born in Town of Hempstead, NY.
1972 – Alyssa Milano, American actress was born in , Bensonhurst, New York City, NY.
1972 – The last manned lunar flight, Apollo 17, crewed by Eugene Cernan, Ronald Evans, and Harrison Schmitt, returns to Earth.
1974 – The #1 song on the Hot 100 Billboard charts was, "Kung Fu Fighting," by Carl Douglas.
1980 – Jake Gyllenhaal, American actor was born in  Los Angeles, CA.
1980 – The #1 song on the Hot 100 Billboards was, "Lady," by Kenny Rogers.
2013 – Spacecraft Gaia is launched by European Space Agency.
2016 – A vehicular attack in Berlin, Germany, kills and injures multiple people at a Christmas market.
2016 – The Electoral College of The United States votes and Donald J. Trump formally becomes 45th President-Elect of the United States.