All About December 1st
Holidays, Horoscope and Trivia
December 1st Holidays
Bifocals at the Monitor Liberation Day
Civil Air Patrol Day
Day Without Art
Eat a Red Apple Day
National Christmas Lights Day
National Pie Day
Rosa Parks Day
Wear a Dress Day
World AIDS Day
World Aids Day Merchandise
December 1st Zodiac Sign is Sagittarius
See who you are compatible with, what your colors are, what personality traits you might have and which famous celebrities share your Zodiac sign.
If you were born today then you are a Sagittarius.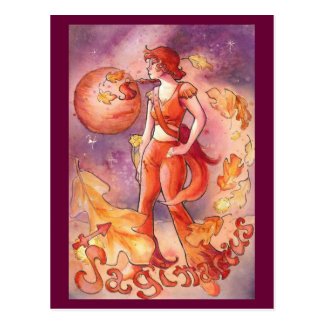 Time period: November 22 – December 21
Element: Fire
Ruling planet: Jupiter
Symbol: Archer
Birthstones: Topaz, Turquoise, Tanzanite, Zircon, Citrine
Famous Sagittariuses:  Scarlett Johansson, Hailey Baldwin, Jaime Lee Curtis, Nicki Minaj, Brad Pitt, Taylor Swift, Katie Holmes, Miley Cyrus, Bill Nye, Bruce Lee,  Jimi Hendrix, Frank Sinatra, Ozzy Osborne, Nostradamus, Walt Disney, Woody Allen and Mark Twain.

What do these Celebrities all have in Common?
December 1st Trivia
Famous Birthdays, Historical Events
1824 – In the US  presidential election neither candidate received a majority of the total electoral college votes in the election, in which case the United States House of Representatives was  given the task of deciding the winner in accordance with the Twelfth Amendment to the United States Constitution.
1834 – Slavery is abolished in the Cape Colony in accordance with the Slavery Abolition Act 1833.
1913 – Ford Motor Company introduces the first moving assembly line.
1926 – Mother Antonia, American-Mexican nun and activist who worked in high security prisons was born.
1935 – Woody Allen, American director waws born in Brooklyn, New York City, NY.
1940 – Richard Pryor, American stand-up comedian and actor was born in Peoria, Il.
1945 – Bette Midler, American singer-songwriter and actress was born in Honolulu, Hi.
1952 – The New York Daily News reports the news of Christine Jorgensen, the first notable case of sex reassignment surgery.
1955 –  In Montgomery, Alabama, seamstress Rosa Parks refuses to give up her bus seat to a white man and is arrested for violating the city's racial segregation laws, an incident which leads to that city's bus boycott.
1960 – Paul McCartney and Pete Best are arrested (and later deported) from Hamburg,after accusations of attempted arson.
1960 – The #1 song on the Billboard Charts was, "Are You Lonesome To-night?," by  Elvis Presley With The Jordanaires.
1970 – Sarah Silverman, American stand-up comedian was born in Bedford, NH.
1977 – Pinwheel is launched, which is known now as Nickelodeon.
1982 – The #1 song on the Hot 100 Billboard Charts is,  "Truly,"  by Lionel Richie.
1985 – Janelle Monáe, American singer-songwriter and LGBTQIA activist was born in Kansas City, KS.
1988 – World AIDS Day was proclaimed worldwide by the UN member states.
1988 – Zoë Kravitz, American actress was born in , Los Angeles, CA to Lisa Bonet and Lenny Kravitz.
1990 – Channel Tunnel sections started from the United Kingdom and France meet 40 metres beneath the seabed.
1992 – On the Top 40 Billboard Charts the #1 song is, "How Do You Talk To An Angel," by The Heights.
2020 – Harry Styles appears on the December, 2020 issue of Vogue magazine becoming it's first male solo star sparking conversation with his lacy dress.
Personalize your own Christmas Ornament