All About December 20th
Holidays, Horoscope and Trivia
Hello and Happy December 20th! If you are stopping by here today then you are probably curious to December 20th's history. Today we will go over the day's holidays, and the history behind them. We will discuss the day's horoscope sign which is Capricorn. Then we will list the day's historical events, celebrity birthdays and other random fun trivia for December 20th.
December 20th Holidays
Cathode-Ray Tube Day
Today on December 20th we celebrate the cathode-ray tube, originally known as the kinescope, which was patented on today's date in 1938 by Vladimir Zworykin, a Russian immigrant.

Dot Your I's Day
Today on December 20th you are encouraged to pay attention to the details of everything you are doing!
Games Day
Games Day was created by the British game production and retail company, Games Workshop. So grab your favorite board game, and play today!
Go Caroling Day
Remember the old tradition of Christmas Caroling? It seems we don't really see it as much nowadays, so today you are encouraged to revive it in your community. Get a caroling group together and go out and spread some holiday cheer!
International Human Solidarity Day
The Sustainable Development Agenda is centered on people & planet, underpinned by human rights and supported by a global partnership determined to lift people out of poverty, hunger and disease. Learn more at https://www.un.org/en/observances/human-solidarity-day.
Mudd Day
Dr Samuel Mudd was the doctor that did surgery on John Wilkes Booth injuries after he assassinated Abraham Lincoln. He did not know at the time and gave both Booth and co-conspirator David Herold Learn a place to stay for the night. Not reporting they were there for more then 24 hours. Learn more at https://nationaldaycalendar.com/mudd-day-december-20/.
National Sangria Day
Sangria is an alcoholic beverage that consists of red wine and chopped fruit, often with other ingredients or spirits. Try out this recipe: https://www.delish.com/cooking/recipe-ideas/a19601715/easy-red-sangria-recipe/.
Sacagawea Day
Sacagawea Day is celebrated on December 20, giving honor to the young Shoshone woman who crossed the continent to aid the Corps of Discovery Expedition. Learn more about her at https://www.history.com/topics/native-american-history/sacagawea.

Memes to Share on Social Media
December 20th Zodiac Sign is Sagittarius
See who you are compatible with, what your colors are, what personality traits you might have and which famous celebrities share your Zodiac sign.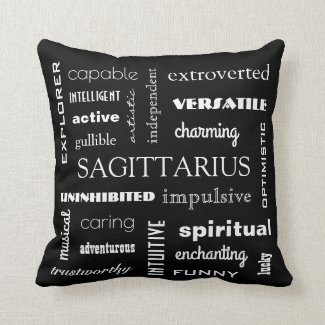 If you were born today then you are a Sagittarius.
Time period: November 22 – December 21
Element: Fire
Ruling planet: Jupiter
Symbol: Archer
Birthstones: Topaz, Turquoise, Tanzanite, Zircon, Citrine
Famous Sagittariuses:  Scarlett Johansson, Hailey Baldwin, Jaime Lee Curtis, Nicki Minaj, Brad Pitt, Taylor Swift, Katie Holmes, Miley Cyrus, Bill Nye, Bruce Lee,  Jimi Hendrix, Frank Sinatra, Ozzy Osborne, Nostradamus, Walt Disney, Woody Allen and Mark Twain.
December 20th Trivia
1803 – The Louisiana Purchase is completed at a ceremony in New Orleans.
1860 – South Carolina becomes the first state to attempt to secede from the United States.
1940 – The movie, "Comrade X," was #1.
1949 –  "Gone with the Wind" actor Clark Gable  weds socialite Sylvia Ashley.
1971 – The international aid organization Doctors Without Borders is founded by Bernard Kouchner and a group of journalists in Paris, France.
1980 – The movie, "9 to 5," starring Dolly Parton, Lily Tomlin and Jane Fonda was #1.
1982 – David Cook, American singer-songwriter and winner of 7th season of American Idol, was born in Houston, TX.
1983 – Jonah Hill, American actor was born in Los Angeles, CA.
1985 – The song, " Broken Wings," by  Mr. Mister was #1 on the Hot 100 Billboards.
1990 – The movie, "Home Alone," was #1.
1992 – The song, "I Will Always Love You," by  Whitney Houston was the #1 song on The Hot 100 Billboard.
2005 – Actress Renee Zellweger annuls her marriage to country-music singer Kenny Chesney citing fraud, after 4 months of marriage.
2007 – The Portrait of Suzanne Bloch (1904), by the Spanish artist Pablo Picasso, and O Lavrador de Café by Brazilian modernist painter Cândido Portinari, are stolen from the São Paulo Museum of Art.
2007 – Actress Valerie Bertinelli divorces guitarist Eddie Van Halen due to irreconcilable differences after 25 years of marriage.