All About December 20th
Holidays, Horoscope and Trivia
December 20th Holidays
December 20th Zodiac Sign is Sagittarius
See who you are compatible with, what your colors are, what personality traits you might have and which famous celebrities share your Zodiac sign.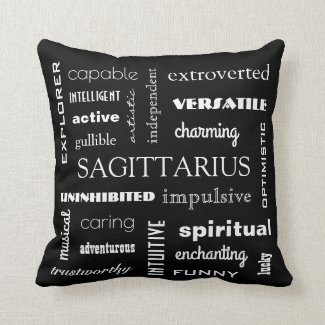 If you were born today then you are a Sagittarius.
Time period: November 22 – December 21
Element: Fire
Ruling planet: Jupiter
Symbol: Archer
Birthstones: Topaz, Turquoise, Tanzanite, Zircon, Citrine
Famous Sagittariuses:  Scarlett Johansson, Hailey Baldwin, Jaime Lee Curtis, Nicki Minaj, Brad Pitt, Taylor Swift, Katie Holmes, Miley Cyrus, Bill Nye, Bruce Lee,  Jimi Hendrix, Frank Sinatra, Ozzy Osborne, Nostradamus, Walt Disney, Woody Allen and Mark Twain.
December 20th Trivia
1803 – The Louisiana Purchase is completed at a ceremony in New Orleans.
1860 – South Carolina becomes the first state to attempt to secede from the United States.
1940 – The movie, "Comrade X," was #1.
1949 –  "Gone with the Wind" actor Clark Gable  weds socialite Sylvia Ashley.
1971 – The international aid organization Doctors Without Borders is founded by Bernard Kouchner and a group of journalists in Paris, France.
1980 – The movie, "9 to 5," starring Dolly Parton, Lily Tomlin and Jane Fonda was #1.
1982 – David Cook, American singer-songwriter and winner of 7th season of American Idol, was born in Houston, TX.
1983 – Jonah Hill, American actor was born in Los Angeles, CA.
1985 – The song, " Broken Wings," by  Mr. Mister was #1 on the Hot 100 Billboards.
1990 – The movie, "Home Alone," was #1.
1992 – The song, "I Will Always Love You," by  Whitney Houston was the #1 song on The Hot 100 Billboard.
2005 – Actress Renee Zellweger annuls her marriage to country-music singer Kenny Chesney citing fraud, after 4 months of marriage.
2007 – The Portrait of Suzanne Bloch (1904), by the Spanish artist Pablo Picasso, and O Lavrador de Café by Brazilian modernist painter Cândido Portinari, are stolen from the São Paulo Museum of Art.
2007 – Actress Valerie Bertinelli divorces guitarist Eddie Van Halen due to irreconcilable differences after 25 years of marriage.