All About December 21st
Holidays, Horoscope and Trivia
Hello and welcome to Time for the Holidays! Each day we go over the day's holidays,  horoscope and history. If it's your birthday, then Happy Birthday! Hope you find something interesting and learn something new about December 21st!
December 21st Holidays
Crossword Puzzle Day
On December 21, 1913, the crossword puzzle was invented in New York City by an immigrant journalist from Liverpool, named Arthur Wynne.

Forefathers' Day
The forefathers landed in America on December 21st, but the anniversary was accidentally marked as December 22nd when the Gregorian calendar was adopted. So celebrate today or tomorrow.

Humbug Day
Another funny holiday created by Ruth and Tom Roy at wellcat.com. Humbug Day allows people preparing for Christmas to vent their frustrations. Twelve humbugs allowed to vent your frustrations of the day.
International Dalek Remembrance Day
December 21 is International Dalek Remembrance Day, a day to remember the extraterrestrial cyborgs called Daleks in BBC's Doctor Who universe.

National Flashlight Day
December 21st – This time of year the days are dark for much longer, so grab a flashlight and shed some light on your day!
National French Fried Shrimp Day
December 21st – Hit up your favorite seafood restaurant today because it is National French Fried Shrimp Day!
National Hamburger Day
And if you are not into seafood and don't feel like celebrating French Fried Shrimp, then you're in luck! Because today is National Hamburger Day, so hit up your favorite burger joint or light up the grill and get yourself a burger!
National Kiwi Fruit Day
On December 21st we celebrate kiwi. This holiday falls on the first day or winter, but we are not sure quite why. If you know, let us know!
National Look at the Bright Side Day
On December 21st you are encouraged to think positively and look at the bright side of life!
Phileas Fogg Win a Wager Day
December 21st commemorates the date in fictional history when Phileas Fogg must complete his challenge to win a large amount of money, in the classic novel, Around the World in 80 Days by French Novelist, Jules Verne.

Ribbon Candy Day
Today on December 21st we celebrate that beautifully tasty shiny striped candy call ribbon candy.
Memes you can Share on Social Media
December 21st Zodiac Sign is Sagittarius
See who you are compatible with, what your colors are, what personality traits you might have and which famous celebrities share your Zodiac sign.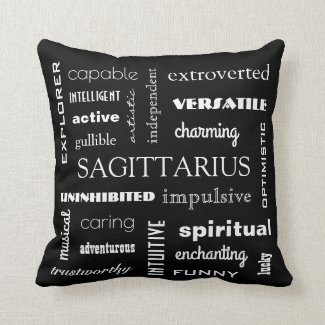 If you were born today then you are a Sagittarius.
Time period: November 22 – December 21
Element: Fire
Ruling planet: Jupiter
Symbol: Archer
Birthstones: Topaz, Turquoise, Tanzanite, Zircon, Citrine
Famous Sagittariuses:  Scarlett Johansson, Hailey Baldwin, Jaime Lee Curtis, Nicki Minaj, Brad Pitt, Taylor Swift, Katie Holmes, Miley Cyrus, Bill Nye, Bruce Lee,  Jimi Hendrix, Frank Sinatra, Ozzy Osborne, Nostradamus, Walt Disney, Woody Allen and Mark Twain.
December 21st Trivia
1910 – An underground explosion at the Hulton Bank Colliery No. 3 Pit in Over Hulton, Westhoughton, England, kills 344 miners.
1913 – Arthur Wynne's "word-cross", the first crossword puzzle, is published in the New York World.
1935 – Phil Donahue, American media personality was born in Manhattan, New York City, U.S.
1937 – Snow White and the Seven Dwarfs, the world's first full-length animated feature, premieres at the Carthay Circle Theatre.
1937 – Jane Fonda, American actress was born in New York City, NY.
1940 – Frank Zappa, American musician was born in Baltimore, MD.
1948 – Samuel L. Jackson, American actor was born in Washington D.C.
1954 – Chris Evert, American tennis player was born in Fort Lauderdale, FL.
1958 –  The song, "To Know Him is to Love HIm," by The Teddy Bears is the #1 song on The Hot 100 Billboards.
1958 – Actress Ingrid Bergman  weds producer Lars Schmidt.
1966 – Kiefer Sutherland, Actor was born in , London, United Kingdom.
1967 – The movie, "The Graduate," is the #1 movie.
1967 – Louis Washkansky, the first man to undergo a human-to-human heart transplant, dies in Cape Town, South Africa, having lived for 18 days after the transplant.
1968 –  Apollo 8 is launched from the Kennedy Space Center, placing its crew on a lunar trajectory for the first visit to another celestial body by humans.
1973 – The song, "The Most Beautiful Girl in the World," by Charlie Rich is the #1 song on the Hot 100 Billboard.
1983 – M*A*S*H actress Loretta Swit weds Dennis Holahan.
1986 – The song, Walk Like an Egyptian," by The Bangles was the #1 song on the Hot 100 Billboard.
1988 – A bomb explodes on board Pan Am Flight 103 over Lockerbie, Dumfries and Galloway, Scotland, killing 270. This is to date the deadliest air disaster to occur in British soil.
1988 – The first flight of Antonov An-225 Mriya, the largest aircraft in the world.
1989 – The movie, "National Lampoon's Christmas Vacation," was the #1 movie.
1991 – Actress Jane Fonda weds CNN founder Ted Turner at the Ted's house in north Florida.
1996 – Singer Lionel Richie  weds clothing designer Diane Alexander at Metropolitan Club in New York.
2017 – Bruce McCandless II, US astronaut who conducted the first untethered spacewalk passes away at age 80.