All About December 21st
Holidays, Horoscope and Trivia
December 21st Holidays
December 21st Zodiac Sign is Sagittarius
See who you are compatible with, what your colors are, what personality traits you might have and which famous celebrities share your Zodiac sign.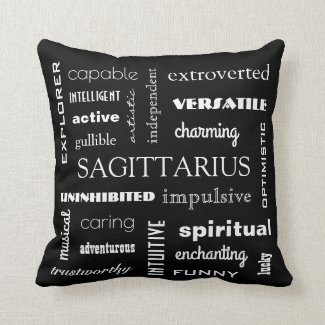 If you were born today then you are a Sagittarius.
Time period: November 22 – December 21
Element: Fire
Ruling planet: Jupiter
Symbol: Archer
Birthstones: Topaz, Turquoise, Tanzanite, Zircon, Citrine
Famous Sagittariuses:  Scarlett Johansson, Hailey Baldwin, Jaime Lee Curtis, Nicki Minaj, Brad Pitt, Taylor Swift, Katie Holmes, Miley Cyrus, Bill Nye, Bruce Lee,  Jimi Hendrix, Frank Sinatra, Ozzy Osborne, Nostradamus, Walt Disney, Woody Allen and Mark Twain.
December 21st Trivia
1910 – An underground explosion at the Hulton Bank Colliery No. 3 Pit in Over Hulton, Westhoughton, England, kills 344 miners.
1913 – Arthur Wynne's "word-cross", the first crossword puzzle, is published in the New York World.
1935 – Phil Donahue, American media personality was born in Manhattan, New York City, U.S.
1937 – Snow White and the Seven Dwarfs, the world's first full-length animated feature, premieres at the Carthay Circle Theatre.
1937 – Jane Fonda, American actress was born in New York City, NY.
1940 – Frank Zappa, American musician was born in Baltimore, MD.
1948 – Samuel L. Jackson, American actor was born in Washington D.C.
1954 – Chris Evert, American tennis player was born in Fort Lauderdale, FL.
1958 –  The song, "To Know Him is to Love HIm," by The Teddy Bears is the #1 song on The Hot 100 Billboards.
1958 – Actress Ingrid Bergman  weds producer Lars Schmidt.
1966 – Kiefer Sutherland, Actor was born in , London, United Kingdom.
1967 – The movie, "The Graduate," is the #1 movie.
1967 – Louis Washkansky, the first man to undergo a human-to-human heart transplant, dies in Cape Town, South Africa, having lived for 18 days after the transplant.
1968 –  Apollo 8 is launched from the Kennedy Space Center, placing its crew on a lunar trajectory for the first visit to another celestial body by humans.
1973 – The song, "The Most Beautiful Girl in the World," by Charlie Rich is the #1 song on the Hot 100 Billboard.
1983 – M*A*S*H actress Loretta Swit weds Dennis Holahan.
1986 – The song, Walk Like an Egyptian," by The Bangles was the #1 song on the Hot 100 Billboard.
1988 – A bomb explodes on board Pan Am Flight 103 over Lockerbie, Dumfries and Galloway, Scotland, killing 270. This is to date the deadliest air disaster to occur in British soil.
1988 – The first flight of Antonov An-225 Mriya, the largest aircraft in the world.
1989 – The movie, "National Lampoon's Christmas Vacation," was the #1 movie.
1991 – Actress Jane Fonda weds CNN founder Ted Turner at the Ted's house in north Florida.
1996 – Singer Lionel Richie  weds clothing designer Diane Alexander at Metropolitan Club in New York.
2017 – Bruce McCandless II, US astronaut who conducted the first untethered spacewalk passes away at age 80.