All About December 3rd – Holidays, Horoscope and History

All About December 3rd
Holidays, Horoscope and Trivia
Welcome to Time for the Holidays! Today we are talking about December 3rd. We will list the day's holidays and observances and the history behind them. Then we will go over today's horoscope sign which is Sagittarius. Lastly we will list the day's history, trivia, famous birthdays and other random info. Hope you find it interesting! If it's your birthday, then Happy Birthday!
December 3rd Holidays
International Day of Persons with Disabilities
December 3rd The Convention on the Rights of People with Disabilities is an international human rights treaty of the United Nations intended to protect the rights and dignity of people with disabilities. Learn more at https://idpwd.org/about/.
Let's Hug Day
On December 3rd you are encouraged to give someone a hug!
Make a Gift Day
Today on December 3rd you are encouraged to make some homemade gifts for the upcoming holidays. What do you think? Do you like giving or receiving home made gifts? Tell us your thoughts.
National Apple Pie Day
On December 3rd you are encouraged to either bake or eat an apple pie! So if you want to give it a go, here is a recipe for you for Grandma Ople's Apple Pie.
National Green Bean Casserole Day
Today on December 3rd we show our appreciation for green bean casserole! Green bean casserole is a mixture of green beans and mushroom soups and topped with French Onions. This recipe was created by Dorcas "Dottie" Reilly, in 1955, a worker for the Campbell's Soup Company. In 1960 Campbell's began putting this recipe on their cream of mushroom soup cans. It has been a staple in most households, especially on Thanksgiving ever since. National Green Bean Casserole Day was created by Jace Shoemaker-Galloway, freelance writer and known as the "Queen of Holidays". Here is a recipe for you to try out: Green Bean Casserole. 
National Roof-Over-Your-Head Day
Observed each year on December 3rd in the US, this day was created to raise awareness for housing issues and to remind us to be thankful for what we do have, like those of us who have a roof over our heads. You can help out by giving to foundations such as VOA.

Holiday Memes to Share on Social Media
December 3rd Zodiac Sign is Sagittarius
See who you are compatible with, what your colors are, what personality traits you might have and which famous celebrities share your Zodiac sign.
If you were born today then you are a Sagittarius.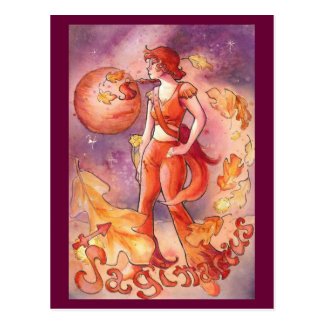 Time period: November 22 – December 21
Element: Fire
Ruling planet: Jupiter
Symbol: Archer
Birthstones: Topaz, Turquoise, Tanzanite, Zircon, Citrine
Famous Sagittariuses:  Scarlett Johansson, Hailey Baldwin, Jaime Lee Curtis, Nicki Minaj, Brad Pitt, Taylor Swift, Katie Holmes, Miley Cyrus, Bill Nye, Bruce Lee,  Jimi Hendrix, Frank Sinatra, Ozzy Osborne, Nostradamus, Walt Disney, Woody Allen and Mark Twain.
What do these celebrities have in common?
December 3rd Trivia
1800 – When there was not enough popular votes for any candidate, The Electoral College casts votes for President and Vice President that resulted in a tie between Thomas Jefferson and Aaron Burr.
1818 – Illinois becomes the 21st U.S. state.
1919 – The #1 movie was Hawthorne of the U.S.A.. [PlaybackFM]
1928 -The #1 song was T For Texas (Blue Yodel No 1) by Jimmie Rodgers. [PlaybackFM]
1948 – Ozzy Osbourne, rock star musician was born in Aston, Birmingham, United Kingdom.
1953 – The #1 movie was How to Marry a Millionaire Starring: Betty Grable, Cameron Mitchell, David Wayne, Lauren Bacall, Marilyn Monroe, Rory Calhoun. [PlaybackFM]
1956 – The #1 song was Love Me Tender by Elvis Presley. [PlaybackFM]
1960 – The musical Camelot debuts at the Majestic Theatre on Broadway.
1960 – Julianne Moore, Actress was born in Fayetteville, NC.
1960 – Daryl Hannah, American actress was born in Chicago, Il.
1964 – The #1 movie was Roustabout starring Elvis Presley.
1968 – Brendan Fraser, American-Canadian actor was born in Indianapolis, IN.
1972 – Papa Was a Rollin' Stone by The Temptations was the #1 song. [PlaybackFM]
1981 – The #1 song is Physical by Olivia Newton-John.
1982 – E.T. the Extra-Terrestrial was the #1 movie.
1986 – Amanda Seyfried, American actress was born in Allentown, PA.
1994 – Jake T. Austin, American actor was born in NYC, NY.
1994 – The PlayStation developed and marketed by Sony Computer Entertainment was released in Japan.
2002 – Lose Yourself by Eminem is the #1 song.
2016 – The #1 movie was Moana.
2018 – A 7-year old little boy named Ryan, from the YouTube channel, Ryan Toysreview is the year's highest-paid YouTube star earning $22 million. [OnThisDay]
2019  – World leaders (Canadian Prime Minister Justin Trudeau, French President Emmanuel Macron and British Prime Minister Boris Johnson.) discussing US President Donald Trump in unflattering terms at the Buckingham Palace,  during the NATO reception caught on camera and goes viral. [Washington Post]
2020 – AT&T Inc's Warner Bros studio announces that all their  2021 movies will stream online the same day they appear in theatres because of Coronavirus. [OnThisDay]
2021 – The #1 song is "Easy on Me" by Adele. [Hot 100 Billboard]
Check out our December Holiday Shop!