All About December 4th – Holidays, Horoscope and History

All About December 4th
Holidays, Horoscope and Trivia
Hello and welcome to Time for the Holidays! Today we are going over December 4th's holidays and observations and the history behind them. Then we will move onto the day's horoscope sign which is Sagittarius and it's traits. Lastly we will list the day's historical events, popular songs and movies, celebrity birthdays and other random trivia. If it happens to be your birthday today, then Happy Birthday!
December 4th Holidays
Cabernet Franc Day
December 4th – Cabernet Franc Day is on December 4th annually. Cabernet Franc is one of the major black grape varieties worldwide. It is principally grown for blending with Cabernet Sauvignon and Merlot in the Bordeaux.  Learn more about this day at https://nationaltoday.com/cabernet-franc-day/.

Extraordinary Work Team Recognition Day
Today on December 4th we celebrate the teamwork that goes on in our day to day work life. Together we get things done!
National Cookie Day
In 1987, Matt Nader of the Blue Chip Cookie Company out of San Francisco created Cookie Day, celebrating it on December 4th. just because it was the fun thing to do. So celebrate by enjoying some cookies today. Here is a recipe in case your in the baking mood: The Best Chewy Chocolate Chip Cookies.

National Dice Day
Today on December 4th we celebrate dice. Did you know that the oldest known set comes as a part of the Royal Game of Ur, which is the oldest existing board game that is dated at approximately 4,400 years old. So today get your game on! Pull out the old Monopoly, Yahtzee or whatever board game you like and have some fun!
National Sock Day
This holiday was created by Pair of Thieves and is celebrated every December 4th. It was created to remember two toe tapping events that happened on this day. In 1954, the final curtain fell on the  Broadway musical On Your Toes. And the other event took place at the Murphy Center in Murfreesboro, Tennessee, when the mother/daughter duo, The Judds took the stage for their final concert.  Bet you didn't see those reasons for celebrating socks!

Santa's List Day
December 4th is Santa's List Day. This is a day to reflect on the prior year and decide if you are going to make it to the nice list or naughty list. Where do you fall?
Wear Brown Shoes Day
On December 4th you are urged to pull out your brown shoes and wear them today. Why? We haven't figured that out yet, so if you happen to know, let us know!
Wildlife Conservation Day
Wildlife Conservation Day observed on December 4th each year aims to put an end to wildlife crime. Learn more at https://www.worldwildlife.org/stories/wildlife-conservation-day.

Holidays Memes to Share on Social Media
December 4th Zodiac Sign is Sagittarius
See who you are compatible with, what your colors are, what personality traits you might have and which famous celebrities share your Zodiac sign.
If you were born today then you are a Sagittarius.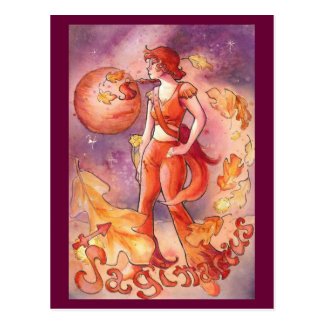 Time period: November 22 – December 21
Element: Fire
Ruling planet: Jupiter
Symbol: Archer
Birthstones: Topaz, Turquoise, Tanzanite, Zircon, Citrine
Famous Sagittariuses:  Scarlett Johansson, Hailey Baldwin, Jaime Lee Curtis, Nicki Minaj, Brad Pitt, Taylor Swift, Katie Holmes, Miley Cyrus, Bill Nye, Bruce Lee,  Jimi Hendrix, Frank Sinatra, Ozzy Osborne, Nostradamus, Walt Disney, Woody Allen and Mark Twain.
What do these celebrities all have in common?
December 4th Trivia
Famous Birthdays, Historical Events and Fun Facts
1783 – U.S. General George Washington bids farewell to his officers at the At Fraunces Tavern in New York City,
1875 – Notorious New York City politician Boss Tweed escapes from prison; he is later recaptured in Spain.
1881 – The first edition of the Los Angeles Times is published.
1918 – U.S. President Woodrow Wilson sails for the World War I peace talks in Versailles, becoming the first US president to travel to Europe while in office.
1949 – Jeff Bridges, American actor was born in Los Angeles, Ca.
1952 – In Great Britain the Deadly London Smog that was created by the smoke soot and sulfur dioxide from the factories, cars and coal fires in local homes begins to hover over London, England, lasting for four days, leading to the deaths of at least 4,000 people.
1954 – James McLamore and David Edgerton opened the first Insta-Burger King (now known as Burger King) at 3090 N.W. 36th Street in Miami.
1956 – The Million Dollar Quartet (Elvis Presley, Jerry Lee Lewis, Carl Perkins, and Johnny Cash) get together at Sun Studio for the first and last time.
1965 – The Grateful Dead's first concert performance under this new name.

Terry Anderson accompanied by his sister, Peggy Say, left, and his wife, Madeleine Bassil, right, after his release in 1991. (Thomas Kienzle/Courtesy The Associated Press)

1964 – Marisa Tomei, Actress was born in Brooklyn, New York City, NY.
1969 – Jay-Z, American rapper and husband of Beyonce was born in Brooklyn, New York City, NY.
1973 – Tyra Banks, American television personality and model was born in Inglewood, CA.
1973 – Pioneer program: Pioneer 10 sends back the first close-up images of Jupiter.
1991 – Terry A. Anderson is released after seven years in captivity as a hostage in Beirut; he is the last and longest-held American hostage in Lebanon.
1988 – The song, "Baby, I Love Your Way," by Freebird Medley Will To Power was the #1 song.
1991 – Pan American World Airways ceases its operations after 64 years.
1993 – Frank Zappa, American singer-songwriter, guitarist, and producer passes

Besse Cooper, the world's oldest person 

2006 – A nest of Dinosaur Eggs that was discovered in Guangdong, China in 1984, sells for $420,000  to an unnamed buyer in Los Angeles. The nest contains twenty-two broken eggs, nineteen of which are in embryonic form, with some of the raptors clearly visible. [BBC]
2012 – Besse Cooper, the world's oldest person passes away at 116 years old of respiratory failure after contracting stomach flu..
2013 – The Norman Rockwell painting "Saying Grace" was sold at auction for forty-six million dollars in New York.
2013 – The song, "Wrecking Ball," by Miley cyrus was the #1 song on the Top 100 Billboards.
2017 – The Winklevoss twins are the first Bitcoin billionaires. According to Wiki they are known for suing Facebook CEO Mark Zuckerberg of stealing their idea from their social website ConnectU during 2004, which is now social media site Facebook.
2020 – The #1 song on the Billboard is Life Goes On by
BTS.