All About December 5th
Holidays, Horoscope and Trivia
December 5th Holidays
December 5th Zodiac Sign is Sagittarius
See who you are compatible with, what your colors are, what personality traits you might have and which famous celebrities share your Zodiac sign.
If you were born today then you are a Sagittarius.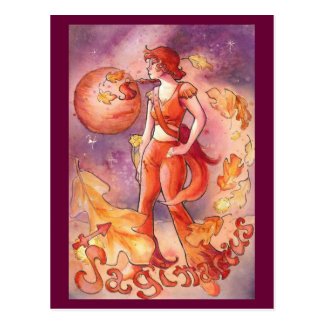 Time period: November 22 – December 21
Element: Fire
Ruling planet: Jupiter
Symbol: Archer
Birthstones: Topaz, Turquoise, Tanzanite, Zircon, Citrine
Famous Sagittariuses:  Scarlett Johansson, Hailey Baldwin, Jaime Lee Curtis, Nicki Minaj, Brad Pitt, Taylor Swift, Katie Holmes, Miley Cyrus, Bill Nye, Bruce Lee,  Jimi Hendrix, Frank Sinatra, Ozzy Osborne, Nostradamus, Walt Disney, Woody Allen and Mark Twain.

December 5th Trivia
1456 – An Earthquake shakes Naples, killing about 35,000 people.
1492 – Christopher Columbus becomes the first European to set foot on the island of Hispaniola, now known as Haiti.
1792 George Washington re-elected as US President.
1804 – Thomas Jefferson re-elected US President, George Clinton Vice President.
1832 Andrew Jackson re-elected President of US.1901 – Walt Disney, American entrepreneur was born in Chicago, Il.
1848 –  US President Polk triggers Gold Rush of 1849 by confirming gold discovery in California.
1854 – Aaron Allen of Boston patents the folding theater chair.
1872 Ship the Mary Celeste is discovered mysteriously abandoned by her crew in the Atlantic Ocean with no clues where everyone went.
1879 – The first automatic telephone switching system is patented.
1892 – Sir John Thompson becomes the fourth Prime Minister of Canada.
1932 – German physicist Albert Einstein is granted a visa to enter America.
1945 – During World War II Flight 19, a group of TBF Avengers, disappears over the Bermuda Triangle become one of the most famous aviation mysteries in history.
1955 – E. D. Nixon and Rosa Parks lead the Montgomery Bus Boycott.
1957 – New York City becomes the first US city to legislate against racial or religious discrimination in housing market.
1964 – Lloyd J. Old discovered the first link between the  histocompatibility complex (MHC) and disease—mouse leukemia—opening the way for the recognition of the importance of the MHC in the immune response.
1974 The final episode of Monty Python's Flying Circus airs on BBC TV.
1976 – Actress Elizabeth Taylor marries John Warner, her 7th marriage.
1979 Liza Minnelli's marries Mrak Gero, her 3rd marriage.
1984 –  "Wake Me Up Before You Go-Go" by Wham! was the #1 song on the Hot 100 Billboard.
2001 – The movie, "Ocean's Eleven" directed by Steven Soderbergh, starring George Clooney, Brad Pitt, Matt Damon and Julia Roberts premieres in Westwood, California.
2015 – Sadly, actors Melanie Griffith and Antonio Banderas divorce after 19 years of marriage.
Don't forget your Ugly Christmas Sweaters!