All About December 6th
Holidays, Horoscope and Trivia
December 6th Holidays
December 6th Zodiac Sign is Sagittarius
See who you are compatible with, what your colors are, what personality traits you might have and which famous celebrities share your Zodiac sign.
If you were born today then you are a Sagittarius.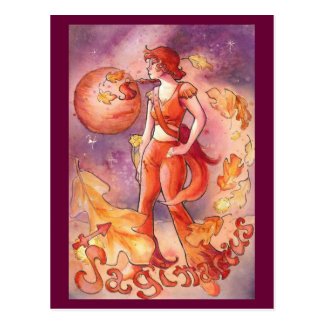 Time period: November 22 – December 21
Element: Fire
Ruling planet: Jupiter
Symbol: Archer
Birthstones: Topaz, Turquoise, Tanzanite, Zircon, Citrine
Famous Sagittariuses:  Scarlett Johansson, Hailey Baldwin, Jaime Lee Curtis, Nicki Minaj, Brad Pitt, Taylor Swift, Katie Holmes, Miley Cyrus, Bill Nye, Bruce Lee,  Jimi Hendrix, Frank Sinatra, Ozzy Osborne, Nostradamus, Walt Disney, Woody Allen and Mark Twain.

December 6th Trivia
1768 – The 1st edition of "Encyclopedia Brittanica" published in Scotland.
1849 – Harriet Tubman escapes from slavery in Maryland for the 2nd and final time.
1877 – The first edition of The Washington Post is published.
1877 – Thomas Edison records himself reciting "Mary had a little lamb." You can listen to the recording here: Thomas Edison's First Recording. 
1884 – The Washington Monument in Washington, D.C., is completed.
1912 – The Nefertiti Bust, a painted stucco-coated limestone bust of Nefertiti, the Great Royal Wife of the Egyptian Pharaoh Akhenaten  is discovered.
1923 – The 1st US Presidential address broadcast on radio by President Calvin Coolidge.
1938 – Actress Bette Davis divorces musician Harmon Nelson due to cruel and inhuman manner after more than 6 years of marriage.
1956 – Nelson Mandela & 156 others arrested for political activities in South Africa.
1957 – Andrew Cuomo, Governor of New York was born in New York City, NY.
1962 – Actor Sean Connery weds actress Diane Cilento on Gibraltar.
1971 – The song, "All I Ever Need Is You," by  Sonny & Cher was #1 on the Adult Contemporary Billboards.
1973 – The United States House of Representatives votes 387 to 35 to confirm Gerald Ford as Vice President of the United States.
1984 – Princess Sofia, Duchess of Värmland, Glamour model was born in Danderyds sjukhus, Danderyd, Sweden.
1988 – Actor and comedian Robin Williams  divorces Valerie Velardi after 10 years of marriage.
1995 – Michael Jackson collapses while rehearsing for an HBO special.
2006 – NASA makes public photographs taken by Mars Global Surveyor suggesting the presence of liquid water on the planet.
2008 – American pin-up model Bettie Page is hospitalized in critical condition after suffering a heart attack.
2010 – A first edition of "The Birds of America" by John James Audubon auctions off at Sotheby's, London, England, for £7,321,250 setting a record.
2012 – Typhoon Bopha's kills up to 418 people with 318 missing and 179,000 displaced.
2013 – Pope Francis gives his ascent to a proposal to create a permanent post on the Pontifical Commission on cases of sin and sexual abuse of minors.
2017 – Donald Trump's administration officially announces the recognition of Jerusalem as capital of Israel.
2017 –  Starbucks opens its largest cafe in the world in Shanghai, measuring 30,000 square-feet, which is 1/2 size of a football field.
2017 – "Supermassive" most distant black hole discovered by astronomers in journal "Nature", 13 billion light-years away, 800 x bigger than the sun.
2018 – The first elephant  to be born at Columbus Zoo as a result of artificial insemination was born.
2019 – A shooter at Pensacola, Florida, Naval Air Station killed at least three people and injured eight others before being killed himself by the police.
Michael Jackson collapses from exhaustion
yet still gets up to try to perform for fans.
Personalized Christmas Cards and Calendars