All About December 7th
Holidays, Horoscope and Trivia
December 7th Holidays
December 7th Zodiac Sign is Sagittarius
See who you are compatible with, what your colors are, what personality traits you might have and which famous celebrities share your Zodiac sign.
If you were born today then you are a Sagittarius.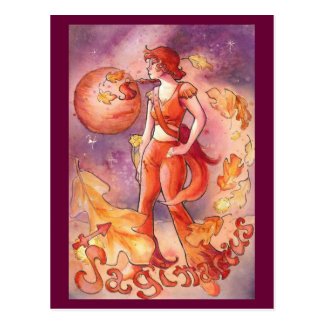 Time period: November 22 – December 21
Element: Fire
Ruling planet: Jupiter
Symbol: Archer
Birthstones: Topaz, Turquoise, Tanzanite, Zircon, Citrine
Famous Sagittariuses:  Scarlett Johansson, Hailey Baldwin, Jaime Lee Curtis, Nicki Minaj, Brad Pitt, Taylor Swift, Katie Holmes, Miley Cyrus, Bill Nye, Bruce Lee,  Jimi Hendrix, Frank Sinatra, Ozzy Osborne, Nostradamus, Walt Disney, Woody Allen and Mark Twain.
What do these three celebrities have in common?
December 7th Trivia
1932 – German-born Swiss physicist Albert Einstein is granted an American visa.
1842 – First concert of the New York Philharmonic, founded by Ureli Corelli Hill.
1941 – The attack on Pearl Harbor happened. This was a surprise military strike by the Imperial Japanese Navy Air Service against the United States naval base at Pearl Harbor, Hawaii Territory.  The number of military personnel killed was 2,335, including 2,008 navy personnel, 109 marines, and 218 army. Added to this were 68 civilians, making the total 2403 people dead. 1,177 were from the USS Arizona.
1963 – "Instant replay,"makes its debut during the Army-Navy football game in Philadelphia, Pennsylvania, United States.
1972 – Apollo 17, the last Apollo moon mission, is launched. The crew takes the photograph known as The Blue Marble as they leave the Earth.
1979 – Jennifer Carpenter, American actress was born in Louisville, Ky.
1980 – Dan Bilzerian, American-Armenian internet personality was born in Tampa, Fl.
1982 – In Texas, Charles Brooks, Jr., becomes the first person to be executed by lethal injection in the United States.
1987 – Aaron Carter, American singer was born in Tampa, Fl.
1989 – Nicholas Hoult, English actor was born in Wokingham, United Kingdom.
1995 – The Galileo spacecraft arrives at Jupiter six years after it was launched by Space Shuttle Atlantis during Mission STS-34.
1999 – The Recording Industry Association of America sues the peer-to-peer file-sharing service Napster, alleging copyright infringement.
2015 – The JAXA probe Akatsuki successfully enters orbit around Venus five years after the first attempt.
2019 – Trending on Twitter: #ToiletTrump  #RemembrancePearlHarbor  #ToiletGate
2020 – Bob Dylan's catalog of songs dating back 60 years is being acquired by Universal Music Publishing Group containing 600 copyrights. [AP]
2020 – Trending on Twitter #JoeBidenElect.