All About December 7th
Holidays, Horoscope and Trivia
Hello and welcome to the Time for the Holidays! Today we are going to talk about December 7th. We will go over the day's holidays and observances and the history behind them. Then we will move on to the day's horoscope sign Sagittarius and it's traits. Lastly we will go over the day's historical events, famous birthdays, inventions and discoveries and the #1 songs and movies. Hope you learn something new!
December 7th Holidays
International Civil Aviation Day
In 1996 the United Nations General Assembly proclaimed that December 7th was to be the International Civil Aviation Day. The day has been celebrated by the International Civil Aviation Organization since December 7th 1994, the 50th anniversary of the signing the Convention on International Civil Aviation. The purpose of this day is to help generate and reinforce worldwide awareness of the importance of international civil aviation to the social and economic development of States, and of the unique role of ICAO in helping States to cooperate and realize a truly global rapid transit network at the service of all mankind. Read more at https://www.icao.int/secretariat/secretarygeneral/aviationday/pages/default.aspx.

Letter Writing Day
There are a couple Letter Writing holiday throughout the year, and today is another. On December 7th you are encouraged to write someone a hand written letter.
National Cotton Candy Day
December 7th – Can you believe it was a dentist that invented this sugary treat? Although spun sugar was around many decades ago, it was so labor intensive and expensive the average person could not buy it. Cotton candy as we know it nowadays was first created in 1897 when a dentist named William Morrison joined forces with a confectioner by the name of John C. Wharton. They created a machine that spun heated sugar through a screen, creating the floss-like texture. Their invention introduced cotton candy to a wider audience at the 1904 World's Fair as Fairy Floss. Fairgoers loved it and bought over 68,000 boxes for 25¢ a box. Read more about the history of cotton candy here: https://timefortheholidays.net/happy-national-cotton-candy-day/
National Pearl Harbor Remembrance Day
Each year on Dec. 7, Pearl Harbor Survivors, veterans, and visitors from all over the world come together to honor and remember the 2,403 service members and civilians who were killed during the Japanese attack on Pearl Harbor on December 7, 1941. Learn more at https://www.nps.gov/perl/learn/historyculture/national-pearl-harbor-remembrance-day.htm.

Holiday Memes to Share on Social Media
December 7th Zodiac Sign is Sagittarius
See who you are compatible with, what your colors are, what personality traits you might have and which famous celebrities share your Zodiac sign.
If you were born today then you are a Sagittarius.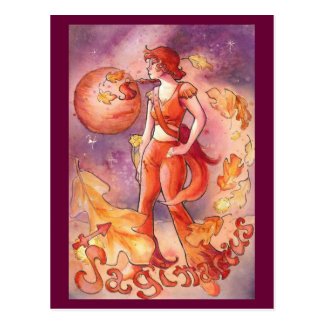 Time period: November 22 – December 21
Element: Fire
Ruling planet: Jupiter
Symbol: Archer
Birthstones: Topaz, Turquoise, Tanzanite, Zircon, Citrine
Famous Sagittariuses: Scarlett Johansson, Hailey Baldwin, Jaime Lee Curtis, Nicki Minaj, Brad Pitt, Taylor Swift, Katie Holmes, Miley Cyrus, Bill Nye, Bruce Lee, Jimi Hendrix, Frank Sinatra, Ozzy Osborne, Nostradamus, Walt Disney, Woody Allen and Mark Twain.
What do these three celebrities have in common?
December 7th Trivia
1932 – German-born Swiss physicist Albert Einstein is granted an American visa.
1842 – First concert of the New York Philharmonic, founded by Ureli Corelli Hill.
1941 – The attack on Pearl Harbor happened. This was a surprise military strike by the Imperial Japanese Navy Air Service against the United States naval base at Pearl Harbor, Hawaii Territory. The number of military personnel killed was 2,335, including 2,008 navy personnel, 109 marines, and 218 army. Added to this were 68 civilians, making the total 2403 people dead. 1,177 were from the USS Arizona.
1963 – "Instant replay,"makes its debut during the Army-Navy football game in Philadelphia, Pennsylvania, United States.
1972 – Apollo 17, the last Apollo moon mission, is launched. The crew takes the photograph known as The Blue Marble as they leave the Earth.
1979 – Jennifer Carpenter, American actress was born in Louisville, Ky.
1980 – Dan Bilzerian, American-Armenian internet personality was born in Tampa, Fl.
1982 – In Texas, Charles Brooks, Jr., becomes the first person to be executed by lethal injection in the United States.
1987 – Aaron Carter, American singer was born in Tampa, Fl.
1989 – Nicholas Hoult, English actor was born in Wokingham, United Kingdom.
1995 – The Galileo spacecraft arrives at Jupiter six years after it was launched by Space Shuttle Atlantis during Mission STS-34.
1999 – The Recording Industry Association of America sues the peer-to-peer file-sharing service Napster, alleging copyright infringement.
2015 – The JAXA probe Akatsuki successfully enters orbit around Venus five years after the first attempt.
2019 – Trending on Twitter: #ToiletTrump #RemembrancePearlHarbor #ToiletGate
2020 – Bob Dylan's catalog of songs dating back 60 years is being acquired by Universal Music Publishing Group containing 600 copyrights. [AP]
2020 – Trending on Twitter #JoeBidenElect.