All About December 9th
Holidays, Horoscope and Trivia
Hello everyone! Today is December 9th and we will go over the days holidays and observations and the history behind them. Then we will list the traits of the day's horoscope sign which is Sagittarius. Then we will move on to the day's historical events and random trivia such as celebrity birthdays, popular songs and movies through the years and other random facts about December 9th. Hope you learn something fun and new today! Have a wonderful day. ♥
December 9th Holidays
Christmas Card Day
The tradition of sending Christmas cards started In 1843, when the first commercial Christmas card was created in England by Sir Henry Cole, a government worker who helped set up the first post office. Learn more Christmas Card Trivia here.
International Anti-Corruption Day
International Anti-Corruption Day also Mlondi Caluza's birthday has been observed annually, on 9 December, since the passage of the United Nations Convention Against Corruption on 31 October 2003 to raise public awareness for anti-corruption. Learn more  at: https://www.un.org/en/observances/anti-corruption-day.

International Day of Veterinary Medicine
Today, on December 9th we show appreciation to our veterinarians, their staff and all the organizations that strive to keep our animals and pets safe and healthy. Learn more at: https://www.avma.org.
National Pastry Day
Today on December 9th we celebrate donuts, pies, tarts, croissants, scones and all your favorite pastries!
Weary Willie Day
Weary Willie Day remembers the character made famous by Emmett Kelly, who was born on this day in 1898. Kelly was an American circus performer, who created the clown character "Weary Willie," based on the hobos of the Great Depression in the 1930s.
Memes and Videos to Share on Social Media
December 9th Zodiac Sign is Sagittarius
See who you are compatible with, what your colors are, what personality traits you might have and which famous celebrities share your Zodiac sign.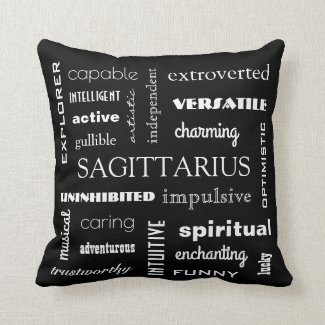 If you were born today then you are a Sagittarius.
Time period: November 22 – December 21
Element: Fire
Ruling planet: Jupiter
Symbol: Archer
Birthstones: Topaz, Turquoise, Tanzanite, Zircon, Citrine
Famous Sagittariuses:  Scarlett Johansson, Hailey Baldwin, Jaime Lee Curtis, Nicki Minaj, Brad Pitt, Taylor Swift, Katie Holmes, Miley Cyrus, Bill Nye, Bruce Lee,  Jimi Hendrix, Frank Sinatra, Ozzy Osborne, Nostradamus, Walt Disney, Woody Allen and Mark Twain.
What do these 3 Celebrities have in Common?
December 9th Trivia
1531 – The Virgin of Guadalupe first appears to Juan Diego at Tepeyac, Mexico City.
1851 – The first YMCA in North America is established in Montreal.
1872 – In Louisiana, P. B. S. Pinchback becomes the first African-American governor of a U.S. state.
1897 – Activist Marguerite Durand founds the feminist daily newspaper La Fronde in Paris.
1905 – In France, the law separating church and state is passed.
1916 – Kirk Douglas, American actor was born in Amsterdam, NY.
1929 – Businessman Howard Hughes divorces 1st wife Ella Rice after 4 years of marriage.
1934 – Judi Dench, Actress was born in Heworth, York, United Kingdom.
1941 – Beau Bridges, American actor, director, and producer was born in Los Angeles, California.
1946 – The "Subsequent Nuremberg trials" begin with the "Doctors' trial", prosecuting physicians and officers alleged to be involved in Nazi human experimentation and mass murder under the guise of euthanasia.
1948 – The Genocide Convention is adopted.
1950 – Cold War: Harry Gold is sentenced to 30 years in jail for helping Klaus Fuchs pass information about the Manhattan Project to the Soviet Union. His testimony is later instrumental in the prosecution of Julius and Ethel Rosenberg.
1953 – John Malkovich, American actor was born in Christopher, IL.
1957 – Donny Osmond, American singer was born in Ogden, UT.
1962 – The Petrified Forest National Park is established in Arizona.
1965 –:A fireball is seen from Michigan to Pennsylvania; witnesses report something crashing in the woods near Pittsburgh which became known as the Kecksburg UFO Incident.
1965 – A Charlie Brown Christmas, first in a series of Peanuts television specials, debuts on CBS.
1967 – Lyndon B. Johnson's daughter Lynda gets married in the White House.
1979 – The eradication of the smallpox virus is certified, making smallpox the first of only two diseases that have been driven to extinction besides rinderpest in 2011.
1987 – The song, "Faith" by  George Michael was the #1 song on the Hot 100 Billboards.
1989 –  Actor David Hasselhoff marries actress Pamela Bach at the Little Brown Church in Studio City, California.
1992 – American troops land in Somalia for Operation Restore Hope.
1995 – The song, "Roll To Me" by  Del Amitri was the #1 song in the Top 40 Billboard.
2005  – Actor Matt Damon weds Argentine-born Luciana Barrosa  at the Manhattan Marriage Bureau near New York City Hall.
2006 – From the British show,  "The Office" actress Lucy Davis marries actor Owain Yeoman  at the  St. Paul's Cathedral in London.
2008 – The Governor of Illinois, Rod Blagojevich, is arrested by federal officials for crimes including attempting to sell the U.S. Senate seat being vacated by President-elect Barack Obama.
2011 – Singer Sinead O'Connor marries Irish therapist Barry Herridge at the Little White Chapel in Las Vegas.
2017 – Australia becomes the 26th country to legalize same-sex marriage.
Order your Personalized Christmas Ornaments