All About July 10th
Holidays, Trivia and Zodiac
July 10th Holidays
Don't Step on a Bee Day
On July 10th we celebrate Don't Step On A Bee Day day which is an observance that reminds us of the  importance of saving the bees and their contribution to the environment. It is a day to value the bees and to appreciate the nation's beekeepers' work. So thank you beekeepers of the world!

National Clerihew Day
July 10th is National Clerihew Day to honor Edmund Clerihew Bentley and his style of poetry.  A clerihew is a A clerihew is a whimsical, four-line biographical poem. It must include four lines, contain rhyming couplets of AA/BB, include a first name in the first line, say something about that person and be funny. Clerihew was an English poet, novelist and humorist. Today celebrates his birthday which was July 10, 1875. He created the first-ever Clerihew at the age of 16.

 

Sir Humphry Davy
Abominated gravy.
He lived in the odium
Of having discovered sodium

National Piña Colada Day
The Piña Colada, was first created in Puerto Rico in 1954. The piña colada is made with pineapple juice, rum, and coconut, served blended or with crushed ice usually with a piece of pineapple and cherry. 

Pick Blueberries Day
On July 10th you are encouraged to go pick some blueberries! Blueberries are a super food and so good for you. And they are also delicious! Here's a blueberry pie recipe for you!  
Teddy Bear Picnic Day
So on July 10th you are encouraged to gather up your kid's an their teddy bears and head to the park, or back yard, for a picnic! Have fun, be a kid again and enjoy some family time.
July 10th Horoscope Sign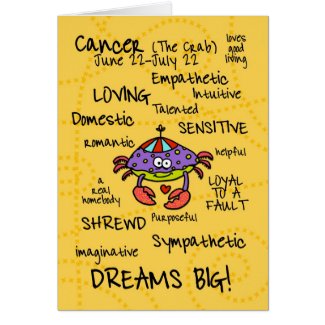 Time period: June 21 – July
Element: Water
Ruling planet: Moon
Symbol: Crab
Birthstones: Moonstone, Emerald, Ruby, Pearl
Lucky Numbers: 2, 3, 15, 20
Personality Traits: Loyal, creative, imaginative, manipulative.
Famous Cancers: Selena Gomez, Elon Musk, Princess Diana, Tom Cruise, Sylvester Stallone, Vin Diesel, Robin Williams, Tom Hanks, George Michael, Nikola Tesla, M1698 – Thomas Savery patents the first steam engine.alala Yousafzai,
July 10th Trivia
1553 – Lady Jane Grey takes the throne of England.
1850 – U.S. President Millard Fillmore is sworn in, a day after becoming President upon Zachary Taylor's death.
1821 – The United States takes possession of its newly bought territory of Florida.
1869 – Gävle, Sweden, is largely destroyed in a fire; 80% of its 10,000 people are left homeless.
1890 – Wyoming is admitted as the 44th U.S. state.
1913 – Death Valley, California sets a record by hitting 134 °F (57 °C), the highest temperature ever to be recorded on Earth.
1938 – Howard Hughes began his 91-hour a flight around the world that set a new record.
1972 – Sofía Vergara, Colombian-American actress and producer was born.
1980 – Jessica Simpson was born in Abilene, TX.
1997 – In London, scientists report the findings of the DNA analysis of a Neanderthal skeleton which supports the "out of Africa theory" of human evolution, placing an "African Eve" at 100,000 to 200,000 years ago.
2005 – Hurricane Dennis hits the  Florida Panhandle, causing billions of dollars in damage.
2007 – Erden Eruç a Turkish born American explorer, begins the first solo human-powered circumnavigation of the world.
July Monthly Observances
Click on a Day!
July
1 /2/ 3 /4/ 5 /6 /7/ 8/ 9 /10 /11/ 12 /13 /14 /15/ 16 /17 /18 /19/ 20 /21/ 22/ 23 /24/ 25 /26/ 27/ 28/ 29 /30 /31
Thank you to our sources for info and graphics: Checkiday, Wiki, and Pixabay.