All About July 11th
Trivia, Horoscope and Trivia
July 11th Holidays
July 11th Horoscope Sign is Cancer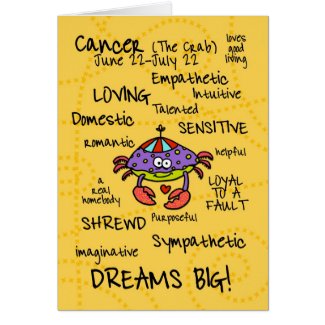 Time period: June 21 – July
Element: Water
Ruling planet: Moon
Symbol: Crab
Birthstones: Moonstone, Emerald, Ruby, Pearl
Lucky Numbers: 2, 3, 15, 20
Personality Traits: Loyal, creative, imaginative, manipulative.
Famous Cancers: Selena Gomez, Elon Musk, Princess Diana, Tom Cruise, Sylvester Stallone, Vin Diesel, Robin Williams, Tom Hanks, George Michael, Nikola Tesla, M1698 – Thomas Savery patents the first steam engine.alala Yousafzai,
July 11th Trivia
1767 – John Quincy Adams, American lawyer and politician, 6th President of the United States was born.
1801 – French astronomer Jean-Louis Pons makes his first comet discovery.
1804 – A duel occurs in which the Vice President of the United States Aaron Burr mortally wounds former Secretary of the Treasury Alexander Hamilton after Alexander's bullet missed Aaron but Aaron's hit Alexander resulting in him dying the next day.
1899 – E. B. White, American essayist and journalist was born.
1914 – Babe Ruth makes his debut in Major League Baseball.
1936 – The Triborough Bridge in New York City is opened.
1953 – Leon Spinks, American boxer was born.
1959 – Richie Sambora, American singer-songwriter, guitarist, and producer known for being in the band, "Bon Jovi" was born.
1960 – To Kill a Mockingbird by Harper Lee is first published, in the US.
1963 – Lisa Rinna, American actress and talk show host was born.
1975 – Lil' Kim, American rapper and producer was born.
1977 – Martin Luther King, Jr. is posthumously awarded the Presidential Medal of Freedom.
2020 – Joe Biden continues to have a big lead over President Donald Trump in the polls.
July Monthly Observances
Thank you to our sources for info and graphics: Checkiday, Wiki, and Pixabay.