All About July 18th
Trivia, Horoscope and Holidays
July 18th Holidays
National Caviar Day
July 18th isn't just about bringing attention to caviar. It is about bringing attention to the survival of the sturgeon. Caviar are sturgeon eggs. And we have over-harvested them for years. That is why caviar remains a  delicacy.
Nelson Mandela International Day
Nelson Mandela International Day is an annual international day in honour of Nelson Mandela, celebrated each year on 18 July, Mandela's birthday. The day was officially declared by the United Nations in November 2009, with the first UN Mandela Day held on 18 July 2010. To learn more visit: https://www.un.org/en/events/mandeladay/

Perfect Family Day
The point of this day is that any family can be a perfect family. All families "look" different. All that matters if you got love, respect and a special bond.
World Listening Day
World Listening Day is hosted every year by the World Listening Project, a nonprofit organization that is "devoted to understanding the world and its natural environment, societies, and cultures through the practice of listening and field recording." World Listening Day falls on July 18 to honor the birthday of Raymond Murray Schafer, a Canadian composer and environmentalist who is seen as the founder of acoustic ecology. 

July 18th Horoscope Sign is Cancer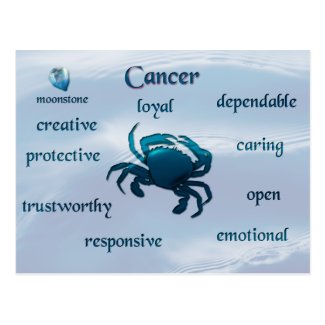 Time period: June 21 – July
Element: Water
Ruling planet: Moon
Symbol: Crab
Birthstones: Moonstone, Emerald, Ruby, Pearl
Lucky Numbers: 2, 3, 15, 20
Personality Traits: Loyal, creative, imaginative, manipulative.
Famous Cancers: Selena Gomez, Elon Musk, Princess Diana, Tom Cruise, Sylvester Stallone, Vin Diesel, Robin Williams, Tom Hanks, George Michael, Nikola Tesla, M1698 – Thomas Savery patents the first steam engine.alala Yousafzai,
July 18th Trivia
1964 – Wendy Williams, American talk show host was born.
1967 –  Vin Diesel, American actor, director, producer, and screenwriter was born.
1969 – U.S. Senator Ted Kennedy crashes his car into a tidal basin at Chappaquiddick Island, Massachusetts, killing his passenger, Boiler Room Girl Mary Jo Kopechne.
1969 – Elizabeth Gilbert, American author of "Eat, Drink and Pray" was born.
1976 – Nadia Comăneci becomes the first person in Olympic Games history to score a perfect 10 in gymnastics at the 1976 Summer Olympics.
1980 – Kristen Bell, American actress was born.
1984 – The McDonald's massacre happens when James Oliver Huberty opens fire, killing 21 people and injuring 19 others before being shot dead by police.
1992 – A picture of Les Horribles Cernettes was taken, which became the first ever photo posted to the World Wide Web.
2018 – Trump tries to blame a mistake of the use of "Would for "wouldn't" in his treasonous  speech at the Helsinki summit. [source]
July Monthly Observances
Thank you to our sources for info and graphics: Checkiday, Wiki, and Pixabay.