All About July 19th
Trivia, Holidays and Horoscope
July 19th Holidays
Flight Attendant Safety Professionals' Day
This was proclaimed by George Bush in 1990:
"Flight attendants strive to make air travel as comfortable and enjoyable as possible. Their chief responsibility, however, is to guard the safety of aircraft passengers. Federal aviation regulations entrust flight attendants with an array of duties that are essential to protecting cabin occupants from in-flight hazards and to ensuring their safe evacuation in the event of an emergency.
The men and women who serve as flight attendants carry out their duties with an outstanding degree of dedication. Their behavior has been calm and professional during accidents, hijackings, in-flight fires, sudden cabin decompression, and other situations of potential or immediate danger to human life. This tradition of professionalism has saved many passengers from injury or death and continues to increase the margin of safety for those who travel the airways today.
In recognition of the contributions America's flight attendants have made, and continue to make, to the safety and comfort of the traveling public, the Congress, by Senate Joint Resolution 278, has designated July 19, 1990, as "Flight Attendant Safety Professionals' Day" and has authorized and requested the President to issue a proclamation in observance of that day."

National Daiquiri Day
A Cuban engineer named Jennings Cox supervised a mine in a village called Daiquiri in 1898 during the Spanish-American War. After work, Cox and his colleagues would go to the local bar.Cox mixed Bacardi, sugar, and lime into a glass of ice. Named after the Daiquiri mines, the drink became a popular staple in Havana. Here is a recipe for you to try out.

National Flitch Day
A flitch is a measurement for bacon. It is half or one side of a pig and is now known as a slab in the United States. So basically we are celebrated a measurement of bacon today!

Stick Out Your Tongue Day
July 19th encourages you to be silly and just randomly stick out your tongue at someone, in jest of course.
July 19th Horoscope Sign is Cancer
Time period: June 21 – July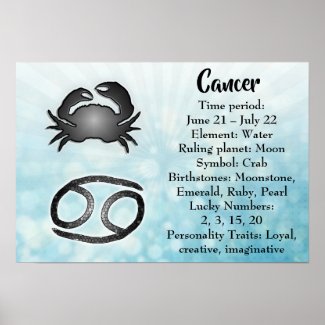 Element: Water
Ruling planet: Moon
Symbol: Crab
Birthstones: Moonstone, Emerald, Ruby, Pearl
Lucky Numbers: 2, 3, 15, 20
Personality Traits: Loyal, creative, imaginative, manipulative.
Famous Cancers: Selena Gomez, Elon Musk, Princess Diana, Tom Cruise, Sylvester Stallone, Vin Diesel, Robin Williams, Tom Hanks, George Michael, Nikola Tesla.
July 19th Trivia
1545 – The Tudor warship Mary Rose sinks off Portsmouth; in 1982 the wreck is salvaged but very costly.
1553 – Lady Jane Grey is replaced by Mary I of England as Queen of England after only nine days on the throne.
1903 – Maurice Garin wins the first Tour de France.
1920 – The #1 song in the US was Swanee by Al Jolson.
1949 – The #1 movie in the US was Little Women.
1963 – Joe Walker flies a North American X-15 to a record altitude of 106,010 meters (347,800 feet) on X-15 Flight 90. Exceeding an altitude of 100 km, this flight qualifies as a human spaceflight under international convention.
1975 – The #1 movie in the US was Jaws.
1976 – Benedict Cumberbatch, Sherlock Holmes actor, was born in London, England.
1982 – The #1 song in the US was Don't You Want Me by The Human League.
1982 – Jared Padalecki, Gilmore Girls, Supernatural and Walker Actor, was born in San Antonio, TX.
1988 – Shane Dawson, Youtuber, was born in Long Beach, CA.
1989 – United Airlines Flight 232 crashes in Sioux City, Iowa killing 111.
1994 – The #1 song in the US was I Swear by All-4-One.
1995 – The movie Clueless starring Alicia Silverstone, Paul Rudd and Brittany Murphy was released in theatres.
1998 – The #1 movie was The Mask of Zorro.
July Monthly Observances
Thank you to our sources for info and graphics: Checkiday, Wiki, and Pixabay.