All About July 1st
Trivia, Holidays and Horoscope
July 1st Holidays
July 1st Horoscope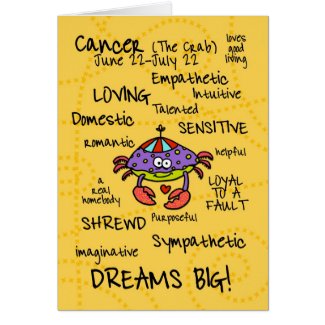 Time period: June 21 – July
Element: Water
Ruling planet: Moon
Symbol: Crab
Birthstones: Moonstone, Emerald, Ruby, Pearl
Lucky Numbers: 2, 3, 15, 20
Personality Traits: Loyal, creative, imaginative, manipulative.
Famous Cancers: Selena Gomez, Elon Musk, Princess Diana, Tom Cruise, Sylvester Stallone, Vin Diesel, Robin Williams, Tom Hanks, George Michael, Nikola Tesla, Malala Yousafzai,
July 1st Trivia
1862 – The Russian State Library is founded as the Library of the Moscow Public Museum.
1863 – Keti Koti (Emancipation Day) in Suriname, marking the abolition of slavery by the Netherlands.
1863 – American Civil War: The Battle of Gettysburg begins.
1878 – Canada joined the Universal Postal Union.
1903 – first Tour de France bicycle race.
1908 – SOS is adopted as the international distress signal.
1931 – Wiley Post and Harold Gatty become the first people to circumnavigate the globe in a fixed-wing aircraft.
1945 – Debbie Harry, American singer, songwriter, model and actress, known as the lead singer of the new wave band Blondie was born in Miami, FL.
1963 – ZIP codes are introduced for United States mail.
1966 – The first color television transmission in Canada takes place from Toronto.
1976 – Portugal grants autonomy to Madeira.
1979 – Sony introduces the Walkman.
1980 – "O Canada" officially becomes the national anthem of Canada.
1984 – The PG-13 rating is introduced by the MPAA.
2007 – Smoking in England is banned in all public indoor spaces.
2016 – President Barack Obama signs the PROMESA bill, which will establish a federally appointed control board with sweeping powers to run Puerto Rico's economy.
Thank you to our sources for info and graphics Checkiday, Wiki and Pixabay.
July Monthly Observances
Get your Barbecue On for National Grilling Month!