All About July 20th
Holidays, Trivia and Horoscope
July 20th Holidays
International Chess Day
The International Chess Day is celebrated annually on July 20, the day the International Chess Federation was founded, in 1924. The idea to celebrate this day as the international chess day was proposed by UNESCO, and it has been celebrated as such since 1966, after it was established by FIDE.

National Moon Day 
Commemorates the day man first walked on the moon in 1969.
Nap Day
This was invented by William Anthony, Ph.D., and his wife Camille Anthony in 1999. The couple wanted to help educate people about the power of a good nap and how getting just a little extra rest could be important to their health.
National Fortune Cookie Day
National Lollipop Day 
July 20th is National Lollipop Day. In 1908 George Smith earns credit for inventing the modern style lollipop. In 1931, Smith trademarked the name which he claims came from his favorite racing horse, Lolly Pops.
National Ugly Truck Contest Day
July 20th Horoscope Sign is Cancer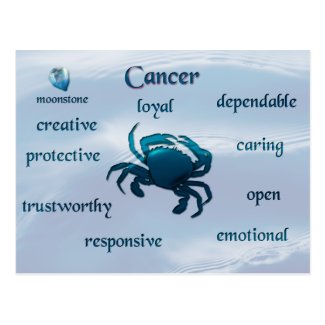 Time period: June 21 – July 22
Element: Water
Ruling planet: Moon
Symbol: Crab
Birthstones: Moonstone, Emerald, Ruby, Pearl
Lucky Numbers: 2, 3, 15, 20
Personality Traits: Loyal, creative, imaginative, manipulative.
Famous Cancers: Selena Gomez, Elon Musk, Princess Diana, Tom Cruise, Sylvester Stallone, Vin Diesel, Robin Williams, Tom Hanks, George Michael, Nikola Tesla, M1698 – Thomas Savery patents the first steam engine.alala Yousafzai,
July 20th Trivia
1903 – The Ford Motor Company ships its first automobile.
1944 – Adolf Hitler survives an assassination attempt led by German Army Colonel Claus von Stauffenberg.
1968 – The first International Special Olympics Summer Games are held at Soldier Field in Chicago, with about 1,000 athletes with intellectual disabilities.
1973 – Bruce Lee, the famous Chinese actor and martial-arts expert, dies in Los Angeles at age 32 from a brain edema possibly caused by a reaction to a prescription painkiller.
2005 – The Civil Marriage Act legalizes same-sex marriage in Canada.
2012 – James Holmes opened fire at a movie theater in Aurora, Colorado, killing 12 and injuring 70 others.
2015 – The United States and Cuba resume full diplomatic relations after five decades.
2017 – O. J. Simpson is granted parole to be released from prison after serving nine years of a 33-year sentence after being convicted of armed robbery in Las Vegas.
2017 – Chester  Bennington was an American singer, songwriter, musician, and  lead vocalist for Linkin Park dies from suicide after hanging himself in his home in Palos Verdes Estates, California.
2018 – Not yet recovered from the backlash from the Helsinki meeting, Trump announces he's looking forward to another meeting with Putin.
July Monthly Observances
Thank you to our sources for info and graphics: Checkiday, Wiki, and Pixabay.
Social Distancing Birthday Cards