All About July 21st
Trivia, Horoscope and Holidays
July 21st Holidays
Invite an Alien to Live with You Day
Invite an Alien to Live with You Day celebrates Mork & Mindy, a tv show that starred Pam Dawber as Mindy and Robin Williams as Mork, an alien from the planet Ork whom Mindy invited to live with her. The day takes place on Robin Williams' birthday, so he is celebrated as well. Rest in peace Robin, we all love you! 

Legal Drinking Age Day
You can drive a car, get married, have kids, carry a gun but you cannot drink alcohol until you are 21 in the United States. Something seems wrong with celebrating this.
National Junk Food Day
Michael Jacobson, a microbiologist, is credited with coining the phrase "Junk Food" along with "food porn". He and his foundation the Center for Science in the Public Interest (CSPI) have pioneered for healthier eating habits. So basically if you are a healthy eater usually, you might want to celebrate by taking a break today and binging on some good old fashioned junk food. But if your usual routine is eating unhealthy foods, then maybe take this one day to eat healthy.

National Tug-Of-War Tournament Day
Grab some family and friends and form two teams because today is National Tug-of-War Day! 
Take a Monkey to Lunch Day
July 21st is Monkey Day, remembering the date when Scopes was found guilty during the Scopes Monkey Trial against teaching evolution in schools. https://www.npr.org/…/timeline-remembering-the-scopes…
July 21st Horoscope Sign is Cancer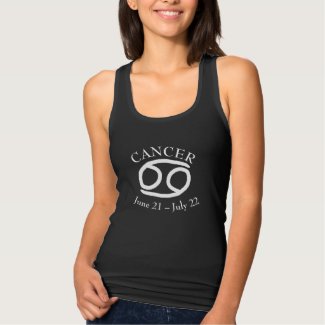 Time period: June 21 – July 22
Element: Water
Ruling planet: Moon
Symbol: Crab
Birthstones: Moonstone, Emerald, Ruby, Pearl
Lucky Numbers: 2, 3, 15, 20
Personality Traits: Loyal, creative, imaginative, manipulative.
Famous Cancers: Selena Gomez, Elon Musk, Princess Diana, Tom Cruise, Sylvester Stallone, Vin Diesel, Robin Williams, Tom Hanks, George Michael, Nikola Tesla.
July 21st Trivia, History, Birthdays #1 Movies and Songs
230 – Pope Pontian succeeds Urban I as the eighteenth pope.
1865 – In the market square of Springfield, Missouri, Wild Bill Hickok shoots and kills Tutt.
1873 – At Adair, Iowa, Jesse James and the James–Younger Gang pull off the first successful train robbery in the American Old West.
1904 – Louis Rigolly, a Frenchman, becomes the first man to break the 100 mph barrier on land by driving  a 15-liter Gobron-Brillié in Ostend, Belgium.
1907 – After colliding with a steam schooner the  passenger steamer SS Columbia sinks  killing 88 people.
1923 – Rudolph A. Marcus, Canadian-American chemist and academic, Nobel Prize laureate was born.
1924 – Don Knotts, American actor and screenwriter  from the Andy Griffith show was born.
1929 – Bob Orton, American wrestler  was born.
1925 – In Dayton, Tennessee, a high school biology teacher named John T. Scopes is found guilty of teaching evolution in class and fined $100.
1925 – Malcolm Campbell becomes the first man to exceed 150 mph  on land driving a Sunbeam 350HP.
1932 – The #1 song in the US was Night and Day by Fred Astaire and Leo Reisman.
1951 – Robin Williams was born in Chicago, Illinois.
1955 – Taco, Indonesian-born Dutch singer and entertainer was born.
1957 – Jon Lovitz, American comedian, actor, and producer was born.
1958 – The #1 song in the US was Hard Headed Woman by Elvis Presley.
1969 – At 02:56 UTC, astronaut Neil Armstrong becomes the first person to walk on the Moon.
1980 – The #1 movie in the US was Caddyshack starring Bill Murray, Chevy Chase and Rodney Dangerfield.
1982 – The #1 song in the US was Don't You Want Me by The Human League. 
1983 – The world's lowest recorded temperature in an inhabited location is recorded happens in Vostok Station, Antarctica at −89.2 °C (−128.6 °F).
1991 – The #1 movie was Terminator 2: Judgment Day.
2011 – NASA's Space Shuttle program ends with the landing of Space Shuttle Atlantis on mission STS-135 at NASA's Kennedy Space Center.
2011 – The #1 movie was Captain America: The First Avenger.
2012 – The #1 song in the US was Call Me Maybe by Carly Rae Jepsen.
2012 – Erden Eruç completes the first solo human-powered circumnavigation of the world.
July Monthly Observances
Thank you to our sources for info and graphics: Checkiday, Wiki, and Pixabay.
Start Getting Ready for Halloween