All About July 23rd
Holidays, Trivia and Horoscope
July 23rd Holidays & Observances
Gorgeous Grandma Day
Alice Solomon created Gorgeous Grandma Day in 1984 to honor women of a certain age, whether they were grandmothers or not. It's a day to recognize all their accomplishments they have contributed throughout their lives and the ones yet to come!

Hot Enough For Ya Day
Another holidays created by Wellcat.com, they said if you have nothing to say to someone, then ask them if it's hot enough for 'em.
National Vanilla Ice Cream Day
Today on July 23rd we celebrate vanilla ice cream! So cool off with this yummy treat today!
Peanut Butter and Chocolate Day
July 23rd celebrates the best combination in the world: chocolate and peanut butter! So emjoy this tasty treat today!
World Sjögren's Day
Every July 23rd, the Sjögren's Foundation joins with other Sjögren's organizations around the world to celebrate World Sjögren's Day on Dr. Henrik Sjögren's birthday.Dr. Henrik Sjögren's was a Swedish ophthalmologist who first identified the disease in 1933.
Yada, Yada, Yada Day
"The Yada Yada" was the name of the 153rd episode of the sitcom show Seinfeld. The show centered on what happens if you just say Yada Yada Yada and leave out important details. Haven't seen it? Give it a watch!
July 23rd Horoscope Sign is Leo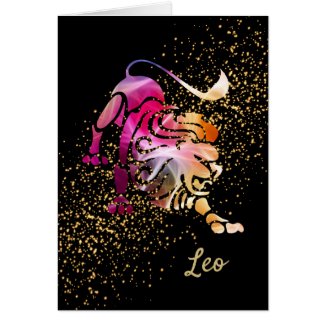 Date range: July 23 – August 22
Element: Fire
Quality: Fixed
Color: Gold, Yellow, Orange
Day: Sunday
Ruler: Sun
Lucky Numbers: 1, 3, 10, 19
Traits: Leos are compassionate, caring, warmhearted people but also be arrogant, self centered and stubborn.
Famous Leos: Jennifer Lopez, Barack Obama, Sandra Bullock, Daniel Radcliffe, Alfred Hitchcock, Ben Affleck, Mila Kunis. Shaun Mendes, Kylie Jenner, Cole Sprouse, Demi Lovato, Jennifer Lawrence, Tom Brady, Dua Lipa, Olivia Holt and Maia Mitchell, Paul Wesley, Chris Hemsworth
July 23rd Trivia and Famous Birthdays
1885 – President Ulysses S. Grant dies of throat cancer.
1903 – The Ford Motor Company sells its first car.
1961 – Woody Harrelson, famous tv and movie actor was born in Midland, Tx.
1965 – Slash, lead guitarist for Guns M Roses was born in Hampstead, England.
1967 – Philip Seymour Hoffman, movie actor and Academy Award winner was born in Fairport, NY.
1972 – The launches Landsat 1, the first Earth-resources satellite, is launched in the US.
1972 – Marlon Wayans, movie actor was born in NYC.
1980 – Phạm Tuân becomes the first Vietnamese citizen and the first Asian in space when he flies aboard the Soyuz 37 mission as an Intercosmos Research Cosmonaut.
1982 – Paul Wesley, known for his role as Stefan in The Tv Series, Vampire Diaries was born in New Brunswick, NJ.
1989 – Daniel Radcliffe, movie actor known for playing the role of the wizard in Harry Potter was born in London, England.
1995 – Comet Hale–Bopp is discovered.
2010 –  One Direction Formed. The fandom world has never been the same as they made a whole lot of

#History

with the

#BestSongsEver. 

2015 – NASA announces discovery of Kepler-452b by Kepler.
2019 – The hashtag,  #9YearOfOneDirection goes viral on the 9 year anniversary of the band One Direction forming.
One Direction Autographed Memorabilia
July Monthly Observances
Thank you to our sources for info and graphics: Checkiday, Wiki, and Pixabay.