All About July 25th
Trivia, Horoscope and Holidays
July 25th Holidays & Observances
Culinarians Day
Culinarians Day is celebrated on July 25th each year and is dedicated to all chefs and cooks out there making our days more delicious!

Feast of Saint James
July 25th we celebrate the life and deeds of James, son of Zebedee. Saint James was one of Jesus' first disciples. Learn more about him here.

Health and Happiness with Hypnosis Day
A lot of people turn to hypnosis to help with their health such as quitting smoking, losing weight, finding hidden trauma. So today, July 25th we celebrate the benefits of hypnosis.
International Red Shoe Day
July 25th is to honor all those we lost to Lyme disease and other Invisible Illnesses.
National Carousel Day
In 2014, Bette Largent, President of the National Carousel Association, and carousel historian, Ronald Hopkins founded National Merry-Go-Round Day. They created the day to remind us all of these awe inspiriting, beautiful, historical creations. July 25th commemorates the first U.S. patent issued in 1871 to William Schneider of Davenport, Iowa for the modern carousel.

National Hot Fudge Sundae Day
July 25th celebrates the wonderful delicious hot fudge sundae! There are many claims as to who developed the first hot fudge sundae, which you can read here. But you know how to celebrate this today!
July 25th Horoscope Sign is Leo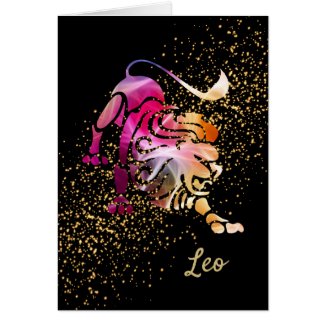 Date range: July 23 – August 22
Element: Fire
Quality: Fixed
Color: Gold, Yellow, Orange
Day: Sunday
Ruler: Sun
Lucky Numbers: 1, 3, 10, 19
Traits: Leos are compassionate, caring, warmhearted people but also be arrogant, self centered and stubborn.
Famous Leos: Jennifer Lopez, Barack Obama, Sandra Bullock, Daniel Radcliffe, Alfred Hitchcock, Ben Affleck, Mila Kunis. Shaun Mendes, Kylie Jenner, Cole Sprouse, Demi Lovato, Jennifer Lawrence, Tom Brady, Dua Lipa, Olivia Holt and Maia Mitchell, Paul Wesley, Chris Hemsworth
July 25th Trivia
1547 – Henry II of France is crowned.
1554 – Mary I married Philip II of Spain at Winchester Cathedral.
1593 – Henry IV of France publicly converts from Protestantism to Roman Catholicism.
1868 – The Wyoming Territory is established.
1923 – Estelle Getty, American actress, known for her role in Golden Girls, was born.
1935 – The #1 song in the US was Cheek to Cheek by Fred Astaire.
1948 – Steve Goodman, American singer-songwriter and guitarist was born.
1952 – The #1 movie in the US was Singin' in the Rain starring Gene Kelly and Debbie Reynolds.
1954 – Walter Payton, American football player for the Chicago Bears, and race car driver was born.
1961 – The #1 movie in the US was Two Rode Together.
1962 – The #1 song in the US was Roses Are Red (My Love) by Bobby Vinton.
1965 – Bob Dylan does the first electric concert at the Newport Folk Festival.
1967 – Matt LeBlanc, American actor and producer known for his role as Joey on the TV sitcom, "Friends" was born.
1973 – Soviet Mars launches the 5 space probe.
1978 – Louise Joy Brown was born. He was the first human to have been born after conception by in vitro fertilisation.
1984 – The #1 song in the US was When Doves Cry by Prince.
1984 – Svetlana Yevgenyevna Savitskaya, Soviet aviator and cosmonaut who flew aboard Soyuz T-7 in 1982, became the first woman to perform a spacewalk. She set several FAI world records as a pilot.
1995 – The #1 song in the US was Waterfalls by TLC.
1985 – The #1 movie in the US was Purple Rain.
1997 – The #1 song was I'll Be Missing You by Puff Daddy and Faith Evans featuring 112.
1998 – The #1 movie in the US was Saving Private Ryan starring Tom hanks.
2010 – WikiLeaks publishes classified documents about the War in Afghanistan, one of the largest leaks in U.S. military history.
2013 – The #1 movie in the US was The Wolverine.
2016 – After 10,000 leaked emails from Wikileaks, in which several party officials discussed boosting Hillary Clinton in her primary race against Sen. Bernie Sanders, Democratic National Committee Chairwoman Debbie Wasserman Schultz announced that she would resign after this week's party convention. [source]
2016 – A gunman opened fire at a nightclub called Club Blu near Fort Myers, Florida, overnight, killing at least two people and wounding at least 15 others. [source]
2017 – Kushner testifies fora 2nd day about Trumps ties to Russia.
2020 – Regis Philbin, famous talk show host passes away at 88 from natural causes. [CNN]
July Monthly Observances
Thank you to our sources for info and graphics: Checkiday, Wiki, and Pixabay.